July 13–20, 2017 Classifieds

FOR SALE: CARS, TRUCKS, ETC. | (back to top)
2007 HONDA FIT Base Model, manual transmission, 133,600 miles, bright blue, runs great, good condition. A very reliable car that's fun to drive! $3,100. Call or text 937-212-5700.
1995 TOYOTA CELICA GT Convertible, red. Low miles
. Auto, a/c. New brakes, hoses and rotors. Drives excellent. $3,500. Excellent shape. Must see. 767-9290.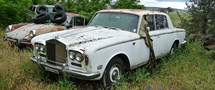 SHOW AND SELL. Find a home for your extra car, right here, with a photo classified ad.
GARAGE SALE: July 14-15, Friday-Saturday, 8 a.m.-8 p.m., 161 E. Herman St. Eight bookcases, two DVD cases, two CD cases, three bicycles, three Dutch ovens, lawn chairs, lawnmower, tiller, computer and dinner tables, lawn chairs, large manual ax, DVDs, CDs, books, kitchen utensils, dog cage, musical instruments, ceramics and clothing items.
CHRISTMAS IN JULY carport sale: Friday, July 14 starting at 9 a.m. 218 Northwood Drive. May continue sale 9 a.m.-noon Saturday July, 15. No signs will be posted.
PREPARE for good weather and empty garages and basements. Be the first to list your sale!
FRAMED 2017 RIPPLES COVER original ink artwork by Tom Bachtell. $10 drawing tickets available at Senior Center. Purchase deadline August 4. 767-5751.
"TWO HUNDRED YEARS of Yellow Springs," including the legacy of Antioch College and written by the News staff, is available for $15 at the New office, Dark Star Books, Sam and Eddie's Open Books, Town Drug or on our website at ysnews.com .
SALES AND SPECIALS: Let everyone know what they can find at your business.
DOGS, CATS, TORTOISES: find a good home for animals here.
NO MONEY NEEDED! List your sevices or items for exchange.
PLASTIC TANKS with drain spout. Previously used for ink storage. 1,000 litre capacity, approximately 44″x36″x41″. Ten available for pickup. 372-6595.
MAIL OR MULCH? Need a small box or packing peanuts? Need to mulch those rows? Come by the News office! We have newspapers and often small boxes and packing materials free for the taking. Please call ahead so you know what we have available. 767-7373; Monday-Thursday, 9 a.m. to 5:30 p.m. and up to 1 p.m. on Fridays.
MOVED HERE RECENTLY? Come to the Yellow Springs News office at 253<0x00BD> Xenia Ave., 9 a.m.-5:30 p.m. We'll sign you up for a three-month subscription to the News for free! There's a welcome package for you, too.
SEEKING WOODEN, TWIN-BED FRAME and working dehumidifier. Call 767-1384.
FROM ARTICHOKES to xylophones, this is the place to ask for stuff.
QUIET, MATURE ARTIST wishes to relocate back to my home state of Ohio and settle in Yellow Springs to continue my career. I am seeking a very quiet, peaceful, private apartment or furnished room situated in a pet and smoke free environment. Thank you. 828-513-3925.
SINGLE DAD of a beautiful, intelligent, high-function eight-year-old autistic daughter needs to relocate out of Columbus to Yellow Springs. Weary of picking her up from school distressed after being bullied. I have put my house on the market in Columbus and am looking to rent a two/three bedroom, and at least 1&half bathroom house/apartment with reasonable rates within the YS school area ASAP. Thanks. 614-377-4328 or 614-655-2995.
LOOKING FOR A PLACE to live? House or apartment to share? Announce it here and find a room or a roommate.
TWO-BEDROOM, 1 BATH HOUSE with full basement, two-car garage and central air on three acres of woods. Walking distance to town. Smoke-free building. $1,100 per month plus utilities. 937-371-2931.
THE SHOPS OF 100 CORRY ST.: four, newly-remodeled individual office/therapy spaces available. 110-220 square feet each at $300/month. Includes utilities. Smoke-free and pet-free building. 937-684-2366 or lcermele@gmail.com .
FINISHED BASEMENT for rent. Furnished, all utilities paid. Garage and patio. Pet-free building. $1,200 per month. 513-325-3098.
EFFICIENCY APARTMENT in basement of private home near bike path and Riding Center, with private garden entrance, on-street parking, gorgeous water view. Fully furnished, freshly renovated, all utilities and internet included. Quiet neighborhood one mile from Antioch campus. Seeking clean, respectful and quiet tenant. $600 for single, $650 for couple. Call Mary at 767-1603.
FOR RENT- Three-bedroom, 1&half bath, a/c and heat, fenced, one-third acre. Clifton Gorge. $950/month, $950/security, one-year lease. Laundry hookup, full non-dry basement, shared yard and detached garage. Pet- and smoke-free building. Mature adult/family submit application with small fee. 269-203-6800.
ARTIST STUDIO SPACE/WORK ROOM 20'x20′; $400/month plus electric. Call Bruce, 767-9455.
STORAGE SPACE for rent. 20'x15′ equals 300 square feet.; $150/month. Call Bruce, 767-9455.
HOUSE: Four bedrooms, 2 baths, full basement, large yard, smoke-free building. $1,350/month. Deposit: first, last, security and utility. Available now. Email ysohio45387@copper.net .
TOWNHOUSE APARTMENTS for rent, Hawthorne Place: one-bedroom, $575; two-bedroom, $675 three-bedroom, $775 plus utilities. Laundry facilities on site. 937-324-3606.
For Sale by Owner: Large, three-bedroom, 2&half bath, one level, with half-finished basement. Five years old, Birch III. Chef's kitchen, large island, Bosch double oven, gas cooktop, quartz countertops, whole house water filter, reverse osmosis for drinking, screened-in porch, chemical-free yard. $359,000, serious inquiries only. 601-2507.
WALK TO TOWN, bike path, Mills Lawn-great location. Two or three bedroom house, full basement, quarter of an acre yard, new windows. Call for more info: 767-2700.
FOR SALE: Large double with three bedrooms and 1&half baths in each unit. High efficiency furnace. Great mother/father-in-law in one side; family in second unit potential. 65 North St., Clifton. Business zoning available. $239,000. 937-260-8879. Available 6 to 9 p.m.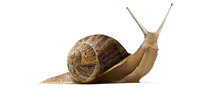 UNLESS YOU'RE A SNAIL you'll have to let go of your house. Do it here, with a photo!
NOTHING LOST or found this week. Found ads are free.
DEDICATED/LOCAL CDL A Truck Driver, home daily and no unloading. Great pay and benefits. Experienced and recent CDL grads welcome. Call US Xpress: 866-600-6531 http://www.usxjobs.com .
DRIVERS, CLASS-A DRY VAN: $3,000 Sign-on bonus! Home daily, $20/hour, overtime after 40 hours. Average 55-60/hours weekly, ten paid vacation days first year, attendance bonus and more. One-year CDL-A. Call Bill: 1-800-593-3590. http://www.CoxTransfer.com .
CLASS A DRIVERS! Sign-on bonus. Increased rates. Weekly pay. Full benefits. Lots of incentives. Midwest runs. 888-300-9935.
LOVE LITERATURE and know quality when you see it? Volunteer to read for Antioch Review. One-year commitment. Call 937-769-1365 or email Cynthia Dunlevy at cdunlevy@antiochcollege.edu.
TIME SHARE? Offer your spare time or find someone who wants to share theirs.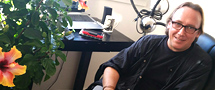 HAIR CUTS AND COLOR: Michael James Hair Salon. 502 S. High St. Open at 9 a.m., Monday-Saturday. 937-581-0746.
AVAILABLE FOR SIDE JOBS: typing, proofreading, editing, childcare, pet care, light cleaning/organizing, etc. Call or text Tracy, 937-654-2226.
LOOKING TO BUY OR SELL? Please call or text Theresa Thinnes of Home Experts Realty at 937-767-9132
ED'S HANDYMAN Service. Live locally, references, affordable. Siding, repairs, woodwork, windows, hauling, doors, gutters, cleanouts, awnings, soffits. 937-815-8320.
OHIO FACILITY SOLUTIONS, local company offering property maintenance, lawn mowing, landscaping and construction services. Schedule your lawn maintenance service for the 2017 season today! 937-697-1750 or ohiofacilitysolutions@gmail.com .
WHAT'S NEXT? There's no road map for moving into the next phase of life, but Gestalt coaching can help you move forward with clarity and awareness. Specializing in later life (including retirement) and creative process issues. Confidential. Diane Chiddister, Gestalt certified coach, 767-1031.
LANDSCAPE SERVICES: Lawn mowing. Tree removal, pruning, fences clearing of vines and unwanted trees. Brush hauled away. Call Funderberg. 937-215-8447 or 767-7524.
A-C SERVICE Co., a locally owned plumbing and heating company with a 60-year, responsible relationship with the people of Yellow Springs. 116 Dayton St., 767-7406. For coupons, check out http://www.acserviceyso.com!
NEIL DOG TRAINING ("evolving" certified professional trainer/retired special education teacher) will help you train your dog. If you are committed, I can help. Neil Silvert, 767-1991 or nsilvert1949@gmail.com . Free evaluation. Reasonable rates – sliding scale.
INSERT PHOTO Har-1152015-19 HAIR CUTS AND COLOR: Michael James Hair Salon. 502 S. High St. Open at 9 a.m., Monday-Saturday. 937-581-0746.
I FIX THINGS – Computers, appliances, household, electrical/electronic repair and installation and more. I fix, install, et cetera. David Turner, retired engineer. 767-7849.
GOOD WITH FINANCES? Help someone and advertise your services here.
WATCH KIDS? Let parents know about your invaluable service.
BELLY DANCE BASICS: July 21 & 28, 7:30-8:30 p.m., Bryan Center, second floor dance room. $10/class in advance, $12 drop-in. Katya of Egyptian Breeze Dance Troupe. 937-307-4188.
READY FOR MIDDLE SCHOOL MATH? Seventh-grade math teacher with 30 years experience knows the biggest challenges. Small group sessions start in July. Private lessons also available. Free assessment. See http://www.johnloomis.net or call 937-231-2291 for details.
[None this week]
YELLOW SPRINGS MONTESSORI SCHOOL is now accepting applications for the 2017/2018 school year! YSMS fosters the intellectual, emotional and social growth of preschool-aged children while using the Montessori method to encourage the moral development of each child. For more information email ysms.kids@gmail.com or call lead teacher Christy Lewis at 937-657-4541.
WANT A COLOR AD? Too bad: The News is in black and white. But a pre-printed insert costs just a bit less than a dime per insert to distribute in the News. You design, print it in color – we'll stuff it and get it to our readers. Call 767-7373 or email advert@ysnews.com .
CHECK OUT youtube.com/user/yellowspringsnews for over 70 feature videos of village art, education, music, sports, kiln firing, you name it. Go see it.
NEED A GIFT for someone special who lives out of town? If they've got an email address, they've got an inbox. That's where the News will be every Thursday morning! Go to ysnews.com and choose Subscribe to sign them up for the E-edition.
MANY THANKS to lawyer Ellis Jacobs, who graciously donated his time and expertise to help the Yellow Springs Youth Orchestra Association update its bylaws.
GIVE A SHOUT OUT right here, for free! Let the village know about a good deed. Card of Thanks is free (20 words or less).
GOING SOMEWHERE? Find a ride to share! Save money, the environment and make a friend.
July 13–20, 2017 Classifieds