January 11-18, 2018 Classifieds

For sale: cars, trucks, etc. | (back to top)
2005 ACURA, 225,000 miles, 4-cylinder, 210 hp, 6-speed, four seats, hatchback. $1,000. Call Jodie at 937-270-0490.
1999 FORD EXPEDITION SUV, Limited Edition Eddie Bauer 4×4. New battery, exhaust, suspension and tires. Has Reese bicycle rack for four bikes. No rust. Factory-tinted windows. $3,200. 386-547-7030.
GOING TO HIBERNATE? Make some space in the house! Get rid of stuff at ysnews.com/classfieds — they work!
GRASS FED BEEF. No hormones, no grain. Only fed hay. $2.75/lb. hanging weight. Questions call/text 937-658-4742.
CHERRY WOOD, mission-style futon frame and all cotton futon mattress (with smoky rose cover). Folds out into bed big enough to fit two people.Futon is 37" x 82" and mattress is 4" x 73" x 45" (approx). $100 obo 937-767-2330.
"TWO HUNDRED YEARS of Yellow Springs," including the legacy of Antioch College and written by the News staff, is available for $15 at the New office, Dark Star Books, Sam and Eddie's Open Books, Town Drug or on our website at ysnews.com.
SALES AND SPECIALS: Let everyone know what they can find at your business.
DOGS, CATS, TORTOISES: find a good home for animals here.
NO MONEY NEEDED! List your sevices or items for exchange.
NEED MULCH? Come by the News office! We have old newspapers. 767-7373; Monday–Friday, 9 a.m. to 5:30 p.m.
MOVED HERE RECENTLY? Come to the Yellow Springs News office at 253½ Xenia Ave., 9 a.m.–5:30 p.m. We'll sign you up for a three-month subscription to the News for free! There's a welcome package for you, too.
WANTED: GOOD, operating, floor-mounted console humidifier. 767-9290.
AM/FM STEREO RECEIVER wanted and/or record player, speakers. Call 767-1384.
FROM ARTICHOKES to xylophones, this is the place to ask for stuff.
Mature, quiet, non smoking man without pets seeks a quiet, peaceful, private rental in or near downtown Yellow Springs. Originally from Ohio, I am hoping to return to continue my art and music in my home state. (828) 513-3925. Thank you.
LOOKING TO RENT artist workshop/studio. $300 to $350 per month. 937-903-0742.
LOOKING FOR A PLACE to live? House or apartment to share? Announce it here and find a room or a roommate.
Cozy, comfy, beautiful home near downtown with extra bedroom. All furnished. Seeking short term (2-night minimum) to full time renter. Smoke-free building. Pet ok. 626-665-3355
LOVELY TWO-BEDROOM apartment located in the center of town. Newly renovated. Hardwood floors throughout. New windows and HVAC. Gorgeous tiled bathroom with fixtures designed by a local artist. Call 937-657-4541.
DOWNTOWN, three-room, second-floor apartment. All utilities furnished. Pet- and smoke- free building. 767-9290.
THE SHOPS OF 100 CORRY ST.: two, newly remodeled individual office/therapy spaces with common waiting area available at $300/month. Includes utilities. Smoke-free and pet-free building. 937-684-2366 or lcermele@gmail.com.
TWO-BEDROOM home for short-term rent — maximum days 20. Available all of January and February. Fully furnished, great for weekend stays. Please text or call 708-209-7652.
STORAGE SPACE for rent. 19'x15' equals 285 square feet. $125/month negotiable. Call Bruce, 767-9455.
FOR RENT: like new, six-room business suite, redone by Springfield Regional Medical for a new, local medical facility. Ample off-street parking, hot water heat and all utilities included. Professional Building, 716 Xenia Ave. Available now. 767-9290.
TWIN COACH APARTMENTS: Two-bedroom apartments, washer and dryer hook-up, $700 per month. Tenant pays electric. Appliances and central air included in rent. Deposit required, one-year minimum lease. Pet-free. 408-3424 or 767-9180.
FOR RENT: Home in Yellow Springs. House with master bedroom/bath, two additional bedrooms with bath. Space for home office. Hardwood floors, birch woodwork, built-in bookshelves. Two-car carport, brick patio, front and back yards. Central A/C, major appliances. Smoke-free building. Looking for longer-term tenants. Small pets (under 25 lbs.) welcome with pet deposit. Rental application. $1,285/month. Security plus utility deposit. Call 443-824-5457.
HOUSE FOR RENT in Yellow Springs: Newly remodeled home with two bedrooms, living room, kitchen, bathroom and utility room. This house has newly installed vinyl flooring and carpeting, a 96% efficient gas furnace with central air. All major appliances are provided (electric kitchen stove, refrigerator, washer/dryer). The house is located on a large lot-and-a-half property with a nice storage shed and a newly built deck at the rear of the house. Landscaping and yard work will be the responsibility of lessor. Good credit scores required. Available now. Call 248-978-3639.
TOWNHOUSE APARTMENTS for rent, Hawthorne Place: one-bedroom, $595; two-bedroom, $695 three-bedroom, $795 plus utilities. Laundry facilities on site. 937-324-3606.
FRIENDS CARE COMMUNITY of Yellow Springs has two-bedroom independent living homes available for senior citizens. Enjoy a comfortable, secure lifestyle on our beautiful campus set on 23 wooded acres with pond and walking trails. Maintenance-free living and appliances included. 150 E. Herman St., Yellow Springs, OH. 937-767-7363. http://www.friendshealthcare.org.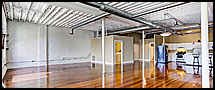 RARE URBAN CONDO loft with 2,160 sq. ft. of artistic space in downtown Springfield. Contact Paul of Irongate Realtors: 937-361-7763.
1881 VICTORIAN HOME in Wittenberg University historic area. Now a duplex, separate meters or will help convert it for a large single-family home. Easy fixer-upper — will contribute to restoration (have most materials ready). Three fireplaces. Could be five bedroom, three bath home. Upper porch and roof top sun deck. Three-car detached garage with 220 electric workshop, gas heat and alley access. Located near Art Museum, Veteran's Park, bike-trail and white-water rafting. Private brick driveway. Retirement sale. Clear deed, could land contract. Payments could be under $400 monthly or reduced for cash offer. $39,500. Any partial trades considered. 386-547-7030.
NOTHING LOST or found this week. Found ads are free.
DESIGNER SHOWHOUSE: Wittenberg College historic area tour. Benefiting charities. Now negotiating with designers, stagers, home maintenance persons, artists, contractors and volunteers. Also Internet person, errands, housekeeping and cleaning, part-time OK, day or evenings OK. Also, this home is being offered for sale. 386-547-7030.
INTERESTED IN learning/practicing Japanese language? Conversation partners needed for English/Japanese exchange with Japanese students learning English in local home on Friday mornings. 937-767-1453.
TIME SHARE? Offer your spare time or find someone who wants to share theirs.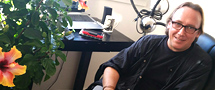 HAIR CUTS AND COLOR: Michael James Hair Salon. 502 S. High St. Open at 9 a.m., Monday–Saturday. 937-581-0746.
SNOW PLOWING — locally owned and operated company offering property maintenance, landscaping, and construction services for both residential and commercial properties. Snow and ice removal rate specials for the New Year! Call/text 937-697-1750 or email ohiofacilitysolutions@gmail.com for your free estimate today.
PET SITTING in your home — excellent Yellow Springs references. Call Jodie at 937-270-0490.
ED'S HANDYMAN Service. Live locally, references, affordable. Siding, repairs, woodwork, windows, hauling, doors, gutters, cleanouts, awnings, soffits. 937-815-8320.
MUSIC LESSONS: piano, flute, saxophone — all genres, vocal — jazz/popular, music theory and sight singing. Tucki Bailey at 626-665-3335.
ALL AROUND HOME services. Painting, repairs, trim work, maximizing storage space, custom closets, cleaning out garages, removing debris, yard/garden work, raised beds. I help you to make your house your home. Call or text Mark at 937-432-5555.
VOICE LESSONS — Vocal therapy, vocal workshops. Learn to sing in a safe, supportive setting! Beginning to intermediate, ages 10–110. http://www.vocalcoachsantarosa.com or 707-490-6576.
LANDSCAPE SERVICES: Lawn mowing. Tree removal, pruning, fences clearing of vines and unwanted trees. Brush hauled away. Call Funderburg. 937-215-8447 or 767-7524.
A-C SERVICE Co., a locally owned plumbing and heating company with a 60-year, responsible relationship with the people of Yellow Springs. 116 Dayton St., 767-7406. For coupons, check out http://www.acserviceyso.com!
NEIL DOG TRAINING ("evolving" certified professional trainer/retired special education teacher) will help you train your dog. If you are committed, I can help. Neil Silvert, 767-1991 or nsilvert1949@gmail.com. Free evaluation. Reasonable rates — sliding scale.
I FIX THINGS — Computers, appliances, household, electrical/electronic repair and installation and more. I fix, install, et cetera. David Turner, retired engineer. 767-7849.
GOOD WITH FINANCES? Help someone and advertise your services here.
KEEP IT SAFE! How to Avoid Identity Theft and Defend Against Financial Abuse/Scams. Presented by Ashley Mangen, U.S. Bank manager, Thursday, Feb. 1 at the Yellow Springs Library. Contact 937-767-6620 for more information.
SYMPHONY BUS to the Dayton Philharmonic departs Friday, Jan. 19 from the high school at 7 p.m. Students are welcome. Bring $3 for the bus. Concert tickets at the box office. Phone 937-829-9388 for more information.
GET YOUR EVENT GROOVIN' with DJBobbyLite and the vinyl record experience. Funk, soul, hip-hop, dance, pop, reggae, latin, electronic, lounge and jazz LPs and 45s at your event/party. Or rent our sound gear and plug in your own digital mix. 767-1384.
MARIO IS COMING BACK! And we are organizing more visits to his home and his family in Cuernavaca. Over the years, many villagers have visited and a couple of programs have emerged. One program is the Full Spanish Immersion Program. This program is for two weeks during which guests use Spanish (as best they can) all day, every day and are spoken to in Spanish all day, every day at a level they can understand. Each weekday, there are three hours of classes, usually consisting of two or three people. There is an excursion in the community in the afternoon, before returning to Mario's home for a home-cooked meal in the late afternoon. The evenings are left free to relax, study or go out for a beer if you are so inclined. There is a bigger trip on the weekend to visit a pyramid or a nearby site of historical interest. The entire package for everything except airfare is $1,500 and includes a one-night stay in Mexico City. The other package that has emerged is for people who want the cultural immersion without necessarily committing to a Spanish speaking experience and three hours a day devoted to focused study of the language. This is a one-week program and includes two nights in Mexico City and day trips to pyramids, historical sites and other areas of interest. The cost for this package is $1,000 which covers everything. For more information, contact Judith Skillings at judithskillings@yahoo.com or 937-562-1900.
HUSTEAD SCHOOL HOUSE Farm Market — 3600 Hustead Rd. Minutes from Yellow Springs! All-natural Angus beef. No hormones or antibiotics. Sold by pound. Hamburger, steaks, roasts, etc. Locally farm-raised. 100% farm-to-table. 937-605-3779.
WANT A COLOR AD? Too bad: The News is in black and white. But a pre-printed insert costs just a bit less than a dime per insert to distribute in the News. You design, print it in color — we'll stuff it and get it to our readers. Call 767-7373 or email advert@ysnews.com.
CHECK OUT youtube.com/user/yellowspringsnews for over 70 feature videos of village art, education, music, sports, kiln firing, you name it. Go see it.
NEED A GIFT for someone special who lives out of town? If they've got an email address, they've got an inbox. That's where the News will be every Thursday morning! Go to ysnews.com and choose Subscribe to sign them up for the E-edition.
GIVE A SHOUT OUT! Let the village know about a good deed. Card of Thanks is free — 40 words or less.
GOING SOMEWHERE? Find a ride to share! Save money, the environment and make a friend.
January 11-18, 2018 Classifieds