May 17–24, 2018 Classifieds

For sale: cars, trucks, etc. | (back to top)
2006 FORD TAURUS, 65,000 miles, four doors. Lovingly cared for by little old man who only drove it on Sundays. $2,000 OBO. 767-9253.
YARD SALE, 9 a.m.–1 p.m., Saturday, May 19 at 317 Dayton St., Yellow Springs.
SEIZE THE NICE DAYS and empty garages and basements. Get a yard sale going and announce it here!
GREENLEAF GARDENS is open weekends only throughout May. Saturdays 9 a.m.–6 p.m. and Sundays 1–5 p.m. Thanks for your patience as we navigate the changes in our lives. Call 654-4506.
THOMASVILLE DRESSER, six drawers, oak finish. 38" wide, 18" deep, 55.5" tall. $135 OBO. 767-7571.
USED ART DISPLAY panels for art shows. Ten 7 ft. Pro Panels (buff color) of various widths, valued new at $1,100. Pro Panel desk with two shelves, valued at $245. Three light bar sets ($120), four canopy hooks ($80), five panel stiffeners ($45), plus lights, built-in hanging table with cash drawer, raised floor plus wooden storage boxes, and velcro hanging system. Everything for $450. Call Linda at 767-7880.
"TWO HUNDRED YEARS of Yellow Springs," including the legacy of Antioch College and written by the News staff, is available for $15 at the News office, Dark Star Books or Town Drug.
SALES AND SPECIALS: Let everyone know what they can find at your business.
DOGS, CATS, TORTOISES: find a good home for animals here.
NO MONEY NEEDED! List your sevices or items for exchange.
BIG, OLD OAK and oak-veneer roll top desk — complete, I think, with side chair. You haul. 767-9406 — let it ring.
NEED MULCH? Come by the News office! We have old newspapers. 767-7373; Monday–Friday, 9 a.m. to 5:30 p.m.
MOVED HERE RECENTLY? Come to the Yellow Springs News office at 253½ Xenia Ave., 9 a.m.–5:30 p.m. We'll sign you up for a three-month subscription to the News for free! There's a welcome package for you, too.
AM/FM STEREO RECEIVER wanted and/or record player, speakers. Call 767-1384.
FROM ARTICHOKES to xylophones, this is the place to ask for stuff.
LOOKING FOR two-three bedroom rental in Yellow Springs. Family includes a sweet, well-behaved black lab and two small children, also relatively sweet and well-behaved. Call or text Heather 513-404-9746.
NEED SECURE GARAGE space for two small, old convertibles. 767-9290.
LOOKING FOR A PLACE to live? House or apartment to share? Announce it here and find a room or a roommate.
DOWNSTAIRS APARTMENT for rent: 1480 Southgate Dr., two-bedroom, one-bath, parking, appliances furnished. New furnace and A/C, sewer and water paid. Non-smoking, pet-free building. Mid to late May availability. $695 per month. Call 767-7406 for application.
DOWNSTAIRS APARTMENT for rent: 205 S. Winter St. Two-bedroom, one-bath, parking, appliances furnished. Central air, close to downtown. Mid-May availability. Non-smoking, pet-free building. $775 per month. Call 767-7406 for application.
ARTIST STUDIO/OFFICE SPACE available, 31 E. Main St., Ste. B, Xenia. 1200 sq. ft. 2nd floor over looking Court House. Great natural light. $600 includes utilities with one-year lease. Security deposit required. 937-369-3969.
CREATING SPACE for rent. 15'x11' room with west and north windows in building with other creative types. $225/month. Call Bruce at 767-9455.
TWO DUPLEX UNITS AVAILABLE. Three bedroom, 1 bath each, side by side, one level, near Bill Duncan Park, close to town and schools. Fenced back yard and storage shed for each unit. West Duplex $900 plus deposit. East Duplex $1,100 plus deposit. Each unit pays own utilities. Good references. call 767-7958 leave message.
INSIDE STORAGE SPACE available at 108 Cliff St. (The old Lumber Yard). Rates vary from $40-60 per month. 937-206-9801.
APARTMENT FOR LEASE — in Xenia: private and secure, upstairs. Three rooms, bath, two closets, four windows. Stove and refrigerator furnished. Water and sewer paid by landlord. One-year lease with references and deposit. Monthly rent $425. Telephone Ed at 376-1512.
LARGE, DOWNTOWN, second-floor apartment. Seven huge windows, facing south and west, past tenants have appreciated. Use space for living, painting, arts — loads of possibilities. Opposite street parking. Mostly quiet but noisy Friday and Saturday nights until 12:30 a.m., over the Gulch Saloon. 767-9290.
TWO BRIGHT, CLEAN OFFICES, 716 Xenia Ave. One is 153 sq. ft., two windows, good light, carpeted; $285/mo. The other is 256 sq. ft., four large windows, oriental carpets, white built-in bookshelves; $440/mo. Ample off-street paved parking for both. All utilities furnished. 767-9290.
THE SHOPS OF 100 CORRY ST.: one, newly remodeled individual office/therapy space with common waiting area available at $300/month. Includes utilities. Smoke-free and pet-free building. 937-684-2366 or lcermele@gmail.com.
FOR RENT: like new, five-room business suite, remodeled by Springfield Regional Medical. This can be your professional office space in Yellow Springs! Ample off-street parking, hot water heat and all utilities included. Rent recently adjusted downward as waiting room is now occupied. Professional Building, 716 Xenia Ave. Available now. 767-9290.
TOWNHOUSE APARTMENTS for rent, Hawthorne Place: one-bedroom, $595; two-bedroom, $695 three-bedroom, $795 plus utilities. Laundry facilities on site. 937-324-3606.
FOUND — a bike rider left a pair of glasses on my curbside trash can — presumably to use their cell phone — on Spillan Road. Pick up at YS News office.
NOTHING LOST or found this week. Found ads are free.
NEW COFFEE SHOP NEEDS experienced baristas. Drop off résumé for Court House Coffee at 29 E. Main St., Xenia or call 937-369-3969.
MORRIS BEAN & COMPANY is hiring to fill permanent, full-time Production Operator openings on both 1st and 2nd shifts. Prior experience in manufacturing helpful, but not required. Interested candidates may apply on our website at: http://www.morrisbean.com/employment.
ELECTROSHIELD is hiring to fill part-time (20 hrs/wk) Accounting Assistant opening. Responsibilities include general accounting and reporting tasks, and to serve as backup for A/R and A/P accounting clerk. Associate's degree in Accounting or Finance. Interested candidates may submit resumé to accounting@electroshield.com.
TIME SHARE? Offer your spare time or find someone who wants to share theirs.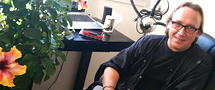 HAIR CUTS AND COLOR: Michael James Hair Salon. 502 S. High St. Open at 9 a.m., Monday–Saturday. 937-581-0746.
MOWING SERVICES — trimming, pruning, yard/garden work, raised beds, weeding, mulching. All Around Home Services. Call/text Mark at 937-432-5555.
LANDSCAPE SERVICES: Lawn mowing. Tree removal, pruning, fences clearing of vines and unwanted trees. Brush hauled away. Call Funderburg. 937-215-8447 or 767-7524.
LAWN CARE and Landscaping — locally owned and operated company offering mowing, lawn care, landscaping, light excavation, and construction services for both residential and commercial properties. Call or text 937-697-1750 for your free estimate today!
VOICE LESSONS — Vocal therapy, vocal workshops. Learn to sing in a safe, supportive setting! Beginning to intermediate, ages 10–110. http://www.vocalcoachsantarosa.com or 707-490-6576.
A-C SERVICE Co., a locally owned plumbing and heating company with a 60-year, responsible relationship with the people of Yellow Springs. 116 Dayton St., 767-7406. For coupons, check out http://www.acserviceyso.com!
NEIL DOG TRAINING ("evolving" certified professional trainer/retired special education teacher) will help you train your dog. If you are committed, I can help. Neil Silvert, 767-1991 or nsilvert1949@gmail.com. Free evaluation. Reasonable rates — sliding scale.
GOOD WITH FINANCES? Help someone and advertise your services here.
HOW DO YOU teach your child to live a joyful life? How do you prepare them to overcome the challenges that life brings? How do children create their own identities and develop critical social skills? This is where the Antioch School excels. Now enrolling Kindergarten and Nursery students for 2018–2019. Call 937-767-7642 or visit http://www.antiochschool.org.
WANT A COLOR AD? Too bad: The News is in black and white. But a pre-printed insert costs just a bit less than a dime per insert to distribute in the News. You design, print it in color — we'll stuff it and get it to our readers. Call 767-7373 or email advert@ysnews.com.
CHECK OUT youtube.com/user/yellowspringsnews for over 70 feature videos of village art, education, music, sports, kiln firing, you name it. Go see it.
NEED A GIFT for someone special who lives out of town? If they've got an email address, they've got an inbox. That's where the News will be every Thursday morning! Go to ysnews.com and choose Subscribe to sign them up for the E-edition.
GIVE A SHOUT OUT! Let the village know about a good deed. Card of Thanks is free — 40 words or less.
GOING SOMEWHERE? Find a ride to share! Save money, the environment and make a friend.
May 17–24, 2018 Classifieds