June 14–21, 2018 Classifieds

For sale: cars, trucks, etc. | (back to top)
SEIZE THE NICE DAYS and empty garages and basements. Get a yard sale going and announce it here!
CANOE FOR SALE in YS: 18 ft. aluminum, good condition. $200 or best offer. 937-344-7806.
RIDING LAWN MOWER, Craftsman, two cutting decks, 20 years old, runs but leaking oil. $200. Call 937-767-1603.
"TWO HUNDRED YEARS of Yellow Springs," including the legacy of Antioch College and written by the News staff, is available for $15 at the News office, Dark Star Books or Town Drug.
SALES AND SPECIALS: Let everyone know what they can find at your business.
DOGS, CATS, TORTOISES: find a good home for animals here.
NO MONEY NEEDED! List your sevices or items for exchange.
MOVED HERE RECENTLY? Come to the Yellow Springs News office at 253½ Xenia Ave., 9 a.m.–5:30 p.m. We'll sign you up for a three-month subscription to the News for free! There's a welcome package for you, too.
SEASONED HARDWOOD FIREWOOD, cut to my preference. One cord or more. 937-767-1950.
DIG THIS — wanted to buy: earthworms, any size or number. Rick, 767-2918.
AM/FM STEREO RECEIVER wanted and/or record player, speakers. Call 767-1384.
FROM ARTICHOKES to xylophones, this is the place to ask for stuff.
LOOKING FOR A flexible short-term rental in the village while we wait for our forever home to be ready through YS Home Inc. Family includes two small kids and older black lab. Non-smokers. Call Heather 513-404-9746.
LOOKING FOR A PLACE to live? House or apartment to share? Announce it here and find a room or a roommate.
CREATING SPACE for rent. 15'x11' room with west and north windows in building with other creative types. $225/month. Call Bruce at 767-9455.
INSIDE STORAGE SPACE available at 108 Cliff St. (The old Lumber Yard). Rates vary from $40-60 per month. 937-206-9801.
SINGLE FAMILY HOME: 3 bedrooms, 2 baths, kitchen, family room, living room, carport. Completely renovated — new kitchen, new bath. Available June 16. $1,400, $1,000 security deposit, $300 utility deposit, excellent references required. Smoke- and pet-free building. 937-470-6238.
SPACIOUS, TWO-STORY Yellow Springs home. Four-bedrooms, 2.5 baths. Living room with kitchen breakfast bar and huge family room. Bonus room for dining, office or additional bedroom. Patio and yard in Fair Acres neighborhood. Short walk to downtown and elementary school. Renting July 1 or July 15. Pets negotiable. https://photos.app.goo.gl/qEVtkWzdTjE8Pnnh8 Text/call 937-626-2328 or rentyshome@gmail.com.
HALF DOUBLE, South High St., one-bedroom, 1 bath, nice kitchen, appliances furnished, nice backyard with off-street parking. $675 a month includes all utilities. Available end of June. Smoke-free building. Call 937-510-8141 for info and application.
DOWNSTAIRS APARTMENT for rent: 1480 Southgate Dr., two-bedroom, one-bath, parking, appliances furnished. New furnace and A/C, sewer and water paid. Non-smoking, pet-free building. Available July 1. $695 per month. Call 767-7406 for application.
FOR RENT: Small house on dead end street right next to Antioch tennis courts. Two bedrooms, full bath, living room, kitchen with eat-at island, washer/dryer hookups. Newly high-end remodel with granite countertops, maple cabinets, bamboo/slate floors. New electric service, new plumbing. Back patio. Beautiful lot with lots of mature trees. First, last, security deposit and great references required. Small pets allowed with additional deposit. $1100/mo. plus utilities. Available in two weeks. 937-767-1062.
FURNISHED, ONE-BEDROOM apartment. Screened-in porch, upstairs bedroom. Utilities, WIFI, Apple TV included. Ideal for working single adult. Short or long-term. Available end of July. $725/month. 937-760-7715.
House for rent near downtown. Three bedrooms, living room, kitchen w/appliances, one bath, basement with w/d hookup, garage, central air, detached garage. Available July 1. Deposit and 6-month lease required. No pets or smoking. Call 937-623-3233 for details and to discuss rent options.
A SMALL, LOVELY home is available for you on Northwood Dr. The simple layout includes recent upgrades to the roof, bathroom, flooring, and electric service. Three bedrooms, one bathroom, and a one-car garage all available for $1,200 per month, plus utilities. This house has central air conditioning, refrigerator, dish washer, and stove. A security deposit of $1,200 is required. A utility deposit if $400 is also required. If you are interested, please contact Mike Kelly or Laura Ellison: 767-1097, 708-6392, ellisonla@mindspring.com, mkelly241@mindspring.com.
THE SHOPS OF 100 CORRY ST.: one, newly remodeled individual office/therapy space with common waiting area available at $300/month. Includes utilities. Smoke-free and pet-free building. 937-684-2366 or lcermele@gmail.com.
FOR RENT: like new, five-room business suite, remodeled by Springfield Regional Medical. This can be your professional office space in Yellow Springs! Ample off-street parking, hot water heat and all utilities included. Rent recently adjusted downward as waiting room is now occupied. Professional Building, 716 Xenia Ave. Available now. 767-9290.
TOWNHOUSE APARTMENTS for rent, Hawthorne Place: one-bedroom, $595; two-bedroom, $695 three-bedroom, $795 plus utilities. Laundry facilities on site. 937-324-3606.
FOUND — gold earrings, in 700 block of Xenia Ave. Call 767-7373 or visit YS News office and describe to claim.
TIME SHARE? Offer your spare time or find someone who wants to share theirs.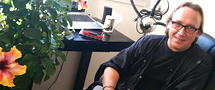 HAIR CUTS AND COLOR: Michael James Hair Salon. 502 S. High St. Open at 9 a.m., Monday–Saturday. 937-581-0746.
MOWING SERVICES — trimming, pruning, yard/garden work, raised beds, weeding, mulching. All Around Home Services. Call/text Mark at 937-432-5555.
LANDSCAPE SERVICES: Lawn mowing. Tree removal, pruning, fences clearing of vines and unwanted trees. Brush hauled away. Call Funderburg. 937-215-8447 or 767-7524.
MUSIC LESSONS: piano, flute, saxophone — all genres, vocal — jazz/popular, music theory and sight singing. Tucki Bailey at 626-665-3335.
A-C SERVICE Co., a locally owned plumbing and heating company with a 60-year, responsible relationship with the people of Yellow Springs. 116 Dayton St., 767-7406. For coupons, check out http://www.acserviceyso.com!
NEIL DOG TRAINING ("evolving" certified professional trainer/retired special education teacher) will help you train your dog. If you are committed, I can help. Neil Silvert, 767-1991 or nsilvert1949@gmail.com. Free evaluation. Reasonable rates — sliding scale.
GOOD WITH FINANCES? Help someone and advertise your services here.
RENT-A-NANA…experienced grandmother available for babysitting, days/evenings. 240-277-1292. Recently moved to Yellow Springs. Local references available.
ADAPTIVE FITNESS CLASSES for SilverSneakers and Senior Center members at air conditioned John Bryan Gym — Tuesday/Thursday, 10:30 a.m. Interval training using a chair for agility, balance, coordination, strength and flexibility. Call Lynn Hardman, 937-765-2379 for more information.
FREE FOR EVERYONE! Zumba Gold, Thursdays at 11:30 a.m. in the air conditioned John Bryan Gym. Sponsored by the Yellow Springs Senior Center.
CANOE CAMP for rising 7-10th graders. June 18-22, 9 a.m. – 5 p.m. at Mad River Adventures. $350 includes all costs, including snacks and lunch. Please call 937-479-9944, or email philip.bottelier@wright.edu for details.
JOIN THE PACK! For the YSHS Alumni All-Class Reunion, Friday, June 29, 8-11 p.m., Mills Park Hotel Ballroom. Calling all YSHS alumni and family to join fellow Bulldogs for the annual reunion. Appetizers, cash bar and dancing with DJ Mike Washington, class of 1968. $10 suggested donation. Donations can be made at the door or in advance through PayPal to Selwa Whitesell, YSAA Treasurer, selwa@yellowsprings.com. Or e-mail ysaa@yellowsprings.com for more info.
HAVE YOU BEEN a victim of Yellow Springs Police misconduct, or have the police not handled your complaint appropriately, or the complaint of a friend or family member? We count on the Yellow Springs Police to serve and protect the community, but they are human, and subject to human error. Therefore, we believe it is essential to create accountability structures so that the police have the support of the community in their mission. The Yellow Springs Police Accountability Coalition wants to hear from you. Contact 937-931-5304 or yspoliceaccountability@lists.riseup.net.
WANT A COLOR AD? Too bad: The News is in black and white. But a pre-printed insert costs just a bit less than a dime per insert to distribute in the News. You design, print it in color — we'll stuff it and get it to our readers. Call 767-7373 or email advert@ysnews.com.
CHECK OUT youtube.com/user/yellowspringsnews for over 70 feature videos of village art, education, music, sports, kiln firing, you name it. Go see it.
NEED A GIFT for someone special who lives out of town? If they've got an email address, they've got an inbox. That's where the News will be every Thursday morning! Go to ysnews.com and choose Subscribe to sign them up for the E-edition.
GIVE A SHOUT OUT! Let the village know about a good deed. Card of Thanks is free — 40 words or less.
GOING SOMEWHERE? Find a ride to share! Save money, the environment and make a friend.
June 14–21, 2018 Classifieds