July 12–19, 2018 Classifieds

For sale: cars, trucks, etc. | (back to top)
GREAT STUFF at E. Davis and Livermore, Saturday from 9 a.m. to ?…kid items, computer desk, working printer with ink, original art, dog crate, furniture, antique stove, etc.
SEIZE THE NICE DAYS and empty garages and basements. Get a yard sale going and announce it here!
"TWO HUNDRED YEARS of Yellow Springs," including the legacy of Antioch College and written by the News staff, is available for $15 at the News office, Dark Star Books or Town Drug.
SALES AND SPECIALS: Let everyone know what they can find at your business.
DOGS, CATS, TORTOISES: find a good home for animals here.
NO MONEY NEEDED! List your sevices or items for exchange.
MOVED HERE RECENTLY? Come to the Yellow Springs News office at 253½ Xenia Ave., 9 a.m.–5:30 p.m. We'll sign you up for a three-month subscription to the News for free! There's a welcome package for you, too.
AM/FM STEREO RECEIVER wanted and/or record player, speakers. Call 767-1384.
FROM ARTICHOKES to xylophones, this is the place to ask for stuff.
LOOKING FOR A PLACE to live? House or apartment to share? Announce it here and find a room or a roommate.
INSIDE STORAGE SPACE available at 108 Cliff St. (The old Lumber Yard). Rates vary from $40–60 per month. 937-206-9801.
A SMALL, LOVELY HOME is available for you on Northwood Dr. The simple layout includes recent upgrades to the roof, bathroom, flooring, and electric service. Three bedrooms, one bathroom, and a one-car garage all available for $1,200 per month, plus utilities. This house has central air conditioning, refrigerator, dish washer, and stove. A security deposit of $1,200 is required. A utility deposit if $400 is also required. If you are interested, please contact Mike Kelly or Laura Ellison: 767-1097, 708-6392, ellisonla@mindspring.com, mkelly241@mindspring.com.
FOR RENT: Cottage-size house with bedroom loft. Scenic backyard. Privacy, off-street parking. Call 434-906-4299 for more details.
BEAUTIFUL NEWLY RENOVATED two bedroom apartment in the heart of downtown. Hardwood floors, new windows, efficient heat and central air. Gorgeous tiled bathroom with fixtures by local artist. Call 937-657-4541.
AWESOME OPPORTUNITY! Two bedroom apartment, perfect location, 425 Suncrest, $630. Kimberly RE/MAX Victory, 937-271-2832.
1500 SQ. FT.+ of workshop space available. Has office, bathroom and private entrances and alarm system, too. 144 Cliff St. 937-478-2202 or 937-767-1713. Ask for John. One year lease required. $800 plus utilities.
FOR RENT: FULLY furnished second floor, two-bedroom, 1 full bath, long-term stay, available September 1. Hard wood and ceramic tile floors, full-sized kitchen with granite countertops, washer/dryer. Central AC and gas heat. Private deck overlooks Glen Helen. Private parking. Utilities and trash included. Wi-fi not included but available. Pet- and smoke-free building. $900/month. http://www.theowlsroost.com. E-mail: owlsroost736@gmail.com or call 937-736-0002.
THE SHOPS OF 100 CORRY ST.: one, newly remodeled individual office/therapy space with common waiting area available at $300/month. Includes utilities. Smoke-free and pet-free building. 937-684-2366 or lcermele@gmail.com.
TOWNHOUSE APARTMENTS for rent, Hawthorne Place: one-bedroom, $595; two-bedroom, $695 three-bedroom, $795 plus utilities. Laundry facilities on site. 937-324-3606.
NEW HOUSE for sale. Two bedroom, two full baths, master suite on first floor. 965 sq. ft. and walking distance to downtown. Move in ready in August. $185,000. 937-219-3588.
FOR SALE BY OWNER — building lot, corner of Wright and Suncrest, Yellow Springs. $80,000. 937-237-9149.
NOTHING LOST or found this week. Found ads are free.
TIME SHARE? Offer your spare time or find someone who wants to share theirs.
LANDSCAPE SERVICES: Lawn mowing. Tree removal, pruning, fences clearing of vines and unwanted trees. Brush hauled away. Call Funderburg. 937-215-8447 or 767-7524.
ALL AROUND HOME services. Painting, repairs, trim work, maximizing storage space, custom closets, cleaning out garages, removing debris, yard/garden work, raised beds. I help you to make your house your home. Call or text Mark at 937-432-5555.
A-C SERVICE Co., a locally owned plumbing and heating company with a 60-year, responsible relationship with the people of Yellow Springs. 116 Dayton St., 767-7406. For coupons, check out http://www.acserviceyso.com!
NEIL DOG TRAINING ("evolving" certified professional trainer/retired special education teacher) will help you train your dog. If you are committed, I can help. Neil Silvert, 767-1991 or nsilvert1949@gmail.com. Free evaluation. Reasonable rates — sliding scale.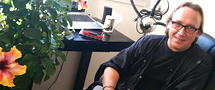 HAIR CUTS AND COLOR: Michael James Hair Salon. 502 S. High St. Open at 9 a.m., Monday–Saturday. 937-581-0746.
GOOD WITH FINANCES? Help someone and advertise your services here.
AFTER SCHOOL CARE needed for seven year old. Tues/Wed/Thurs. 2:45–4:45 p.m. during school year. Your place or mine. References needed. Call Judy at 760-0422. $50/week.
MUSIC LESSONS in Yellow Springs: piano and band instruments. 35 years experience. Great summer activity for YS youth! Deb Duvall. 551-580-8525.
YELLOW SPRINGS PORCHFEST, Sat., Oct. 6, noon–7 p.m. Help turn our porches into stages for neighborhood musicians. Seeking performers, sponsors and venues. To get involved or for more info: YSporchfest.com.
THE GREENE COUNTY COUNCIL on Aging presents: 2018 Aging and Technology Expo, Wednesday, July 18, 11 a.m.–6 p.m., Greene County Fairgrounds, Assembly Building, 120 Fairground Rd., Xenia. Entrance fee is a donation of non-perishable food pantry items. For details visit http://www.gccoa.org.
HAVE YOU BEEN a victim of Yellow Springs Police misconduct, or have the police not handled your complaint appropriately, or the complaint of a friend or family member? We count on the Yellow Springs Police to serve and protect the community, but they are human, and subject to human error. Therefore, we believe it is essential to create accountability structures so that the police have the support of the community in their mission. The Yellow Springs Police Accountability Coalition wants to hear from you. Contact 937-931-5304 or yspoliceaccountability@lists.riseup.net.
HOMETOWN LEGEND Duke Dewy's selected original picks from his 50 years epic recording career; 40 cuts from 22 amazing bands. Get the three CD limited edition before it's gone. Available now for only $30. Call 937-831-3531.
WANT A COLOR AD? Too bad: The News is in black and white. But a pre-printed insert costs just a bit less than a dime per insert to distribute in the News. You design, print it in color — we'll stuff it and get it to our readers. Call 767-7373 or email advert@ysnews.com.
CHECK OUT youtube.com/user/yellowspringsnews for over 70 feature videos of village art, education, music, sports, kiln firing, you name it. Go see it.
NEED A GIFT for someone special who lives out of town? If they've got an email address, they've got an inbox. That's where the News will be every Thursday morning! Go to ysnews.com and choose Subscribe to sign them up for the E-edition.
GIVE A SHOUT OUT! Let the village know about a good deed. Card of Thanks is free — 40 words or less.
GOING SOMEWHERE? Find a ride to share! Save money, the environment and make a friend.
July 12–19, 2018 Classifieds