July 22–29, 2021 Classifieds
For sale: cars, trucks, etc. | (back to top)
FOR SALE: OLD LASER SAILBOAT Lots of fun. Great on Buck Creek reservoir. Fast. Good working order (mast, sail, battens, tiller, rudder, centerboard). $400. 937-767-1540.
JOHNSON FAMILY garage and basement sale continues this Saturday, 9 a.m.–1 p.m., and by appointment. 310 Dayton St. Clothing, infant to adult, and household items. Featuring household items from Don Hollister and Rob Kent. For a private showing, call Jim at 937-546-0184.
"BLACKS IN YELLOW SPRINGS: A Community Encyclopedia" is now available for $25 (includes shipping and handling) at The 365 Project, P.O. Box 165, YSO or through the365project.org/shop. For those who have the 2020 edition, the 2021, 60+ page supplement is available for $8 (includes shipping and handling). Also available at Dark Star Books, 237 Xenia Ave. YS.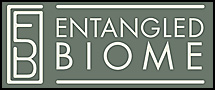 ENERGY AND IMMUNITY IN ONE. Organic Full-Spectrum Hemp Oil (CBD) co-extracted with an organic blend of Chaga (anti-viral), Cordycep (increases oxygen intake and lung function), Turkey Tail (strengthens immune system) and Reishi (boosts immune function) medicinal mushrooms. Contact Robert Hasek, 937-558-8474, robert@entangledbiome.com or order at http://www.entangledbiome.com.
GOT A NEPHEW IN NORWAY? Tired of reading the police report to him over the phone? He'll receive a PDF of the News in his inbox on Thursday morning if you buy him an E-edition subscription. Go to ysnews.com and click on Subscribe.
LIGHT TAN leather La-Z-Boy double recliner, 75" with center console (two years old), small desk and side table, large wood TV cabinet, four-drawer side table, walker on wheels with seat, three-piece white bedroom set, two metal folding chairs with padded seats and MORE. Call 937-479-4857.
OPEN FOR BUSINESS? Let everyone know what you're doing and how you want to do it. Place a classified ad.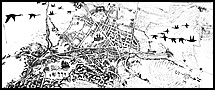 NEWS SWAG — NOW ONLINE! Lovely Gail Kort cards, posters and illustrations; News books, posters and notecards. Visit our newly created online retail page, ysnews.com/shop. You can also stop by our office the old-school way to pick up nifty news gifts, Monday–Friday, 10 a.m.–3 p.m. Please call for extended hours, 937-767-7373.
LOOKING FOR A SMALL SPACE FOR LEASE to turn into a salon studio for myself in the Springs or surrounding areas. I am willing to pay for any minor construction needed and plumbing, just looking for a space! Please feel free to text or call at 937-631-6333.
FREE KITTENS. Call 360-409-9382.
DOGS, CATS, TORTOISES: find a good home for animals here.
NO MONEY NEEDED! List your services or items for exchange.
HAVE A NEW NEIGHBOR? Sign them up for a three-month subscription to the News for free and we'll deliver a welcome package to them. Call the Yellow Springs News office at 937-767-7373, Monday–Friday, 10 a.m.–3 p.m., or email circulation@ysnews.com anytime to help keep your new neighbor informed!
FROM ARTICHOKES to xylophones, this is the place to ask for stuff.
MATURE ADULT seeking housing (apartment, townhouse or house) to rent or purchase in YS area. Clean, good references, good credit, respectful and responsible. Gainfully employed. Please call 513-602-1843.
LOOKING FOR A PLACE to live? House or apartment to share? Announce it here and find a room or a roommate.
TOWNHOUSE APARTMENTS for rent, Hawthorne Place: one-bedroom, $625; two-bedroom, $725; three-bedroom, $825 plus utilities. Laundry facilities on site. 937-324-3606.
FOR RENT: One-bedroom apartment. Ground floor, in town. Off-street parking, backyard. Rent negotiable in exchange for mowing. Available soon. $675 a month. 937-760-7715.
UNIQUE small one-bedroom apartment in the heart of downtown. Ceramic tile and maple floors. Second floor. Park views. Semiprivate courtyard entrance, private parking. W/D available. Prefer long term. $650 plus utilities. 937-767-1778.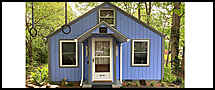 ONE-BEDROOM cottage on full lot, two blocks from downtown. Separate sleeping loft with tiny bonus room, full bath, washer/dryer, new hardwood floors, all new kitchen (gas stove), storage shed on alley, quiet, safe neighborhood. No dogs. 12-month lease. Available August 1. $1,100 plus deposit. Call/text Philip 937-479-9944.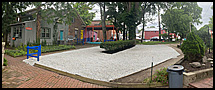 CALLING ALL LOCAL CREATIVES, ARTISTS AND VENDORS! Located just behind the Tavern, in front of the new Wildflower Boutique in Kings Yard, there are now eight 10 by 10 booth spaces available for single weekday, weekend (Friday-Sunday) or full week-long rentals. Musical talent can set up in the turquoise platform or deck free of charge! Contact Boutique@wildflowerys.com.
HOUSE FOR SALE: located at 520 Fairfield Pike Road in Yellow Springs. Property description: beautifully landscaped, home has three bedrooms, one bath, living and dining room with fireplace, all hardwood floors, all brick, full basement, half-acre lot. Newly refurbished Japanese hot tub room, newer roof, furnace, water heater, central air. Price $350,000. Call 937-767-9493.
NOTHING LOST or found this week. Found ads are free.
ESTABLISHED HEATING PLUMBING Co. seeks HVAC Service Tech/Installer and Plumber Repair Tech/Installer. Five years experience preferred, benefit package included. Pay based on experience. Send résumé to AC Service, 116 Dayton St., Yellow Springs, OH 45387.
CLIFTON MILL is a great place to visit, but also a wonderful place to work. We are looking for an experienced and dependable breakfast/lunch cook for our well-established restaurant outside of Yellow Springs. Seeking a reliable cook with passion and love for the food they prepare, but we're willing to teach the right person. Must be able to communicate clearly and work well with managers, kitchen and dining room staff. Please call Jess at 937-767-5501 or email info@cliftonmill.com or stop by during open hours, 9 a.m.–4 p.m. What we offer: paid training; work with your friends ($200 bonus for everyone you refer + $100 for them); scheduling that works for you, never evenings; free shift meal; family-oriented atmosphere.
TIME SHARE? Offer your spare time or find someone who wants to share theirs.
SCHEDULE YOUR SEASONAL HVAC/Heating check-up today! A-C Service Co., your locally owned heating and plumbing company. Call today, 937-767-7406. http://www.acserviceyso.com.
NEIL DOG TRAINING ("evolving" certified professional trainer/retired special education teacher) will help you train your dog. If you are committed, I can help! Neil Silvert, 937-767-1991 or nsilvert1949@gmail.com. Free evaluation. Reasonable rates — sliding scale.
HOUSE CLEANING: Detailed cleaning and organizing. Also weeding. Local references. Call Mao at 937-856-8310.
ED'S HANDYMAN Service. Live locally, references, affordable. Siding, repairs, windows, hauling, doors, gutters and gutter guards, cleanouts, soffits. 937-815-8320.
EDITING your papers, articles, books by retired English professor at $20 per hour. Call Maura, 937-813-9896.
DOMESTIC ENGINEERING UNLIMITED: Errands; pick-up; delivery; find a rental; pet/house sitting; yard sale assistance; organizing; light housekeeping. Excellent local references, 20 years experience. 937-797-4435. "A burden shared is a burden lifted."
DR. ASHLEY VICEN, Pathway Holistic, offering chiropractic, acupuncture and nutrition services. 1030 Xenia Ave. 937-709-3786. pathwayholistic.com.
COUNSELING: It is time to follow your uniqueness. Maxine Skuba MS, LPC, Career Counselor and Therapist. Sliding scale, call 937-760-7715.
KNOW TAXES? Help someone who needs it! Advertise your services with a classified ad.
WATCH KIDS? Let parents know about your invaluable service.
CERTIFIED AQUA FITNESS instructor available to teach private or small group classes in your own pool. 10+ years experience. Class can be adapted to your needs. Call Dawn, 252-341-6325.
CHINESE LANGUAGE tutoring. Call 937-856-8310.
ZUMBA! Wednesdays at 5:30 p.m. in the John Bryan Center gym. Free for YS Senior Center and SilverSneakers™ members; $3 others. Call Lynn, 937-765-2379.
CLASSIFIED RATES in the Yellow Springs News — $7 for the first 20 words and 10 cents a word thereafter, for both print and online. Photos are $10 per week, horizontal photos work best. Email us directly at classifieds@ysnews,com, submit online at ysnews.com/classifieds or stop by the office, 253½ Xenia Ave., by Mondays at 5 p.m. Please note: any yard sales or garage sales need to be prepaid.
DELAYS IN NEWSPAPER DELIVERY? We have been in contact with the Yellow Springs post office on the matter, but no clear cause has been identified for potential delays. Please call the News at 937-767-7373 if you are experiencing delays. While we cannot guarantee or affect delivery time via local and area post offices, we can confirm that your subscription is in good standing. As alternatives to mail delivery, newspapers are always available for pick-up at the News office, and subscribers may also consider switching to the e-edition, delivered via email.
GIVE A SHOUT OUT! Let the village know about a good deed. Card of Thanks is free — 40 words or less.