September 9–15, 2021 Classifieds
For sale: cars, trucks, etc. | (back to top)
2006 HONDA PILOT in very good condition. Very high miles but well maintained, engine and transmission very sound. Would make an excellent town and all– season car with four–wheel drive. It has third–row seating or plenty of cargo space. Call, text or email for particulars and questions. 937-825-0312 or brapyl@gmail.com.
SELL YOUR WHEELS! YS News classified ads will find a new home for your old(er) car. Place your classified ad today!
VINTAGE yard sale. 3981 St. Rt. 370 in Yellow Springs. Saturday, 9 a.m. – 5 p.m.
"BLACKS IN YELLOW SPRINGS: A Community Encyclopedia" is now available for $25 (includes shipping and handling) at The 365 Project, P.O. Box 165, YSO or through the365project.org/shop. For those who have the 2020 edition, the 2021, 60+ page supplement is available for $8 (includes shipping and handling). Also available at Dark Star Books, 237 Xenia Ave. YS.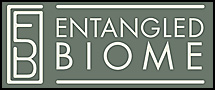 ENERGY AND IMMUNITY IN ONE. Organic Full-Spectrum Hemp Oil (CBD) co-extracted with an organic blend of Chaga (anti-viral), Cordycep (increases oxygen intake and lung function), Turkey Tail (strengthens immune system) and Reishi (boosts immune function) medicinal mushrooms. Contact Robert Hasek, 937-558-8474, robert@entangledbiome.com or order at http://www.entangledbiome.com.
GOT A RELATIVE IN REYKJAVIK? Tired of reading the police report to him over the phone? He'll receive a PDF of the News in his inbox on Thursday morning if you buy him an E-edition subscription. Go to ysnews.com and click on Subscribe.
MASKS ARE AVAILABLE again at Yellow Springs Hardware and directly from Selwa. All sizes available. Special orders usually filled within 24–48 hours. Call or text Selwa at 937-903-7494.
GREAT PRICE, GREAT FLOWERS! 9" pots of beautiful mums for sale. $10 each. Proceeds to benefit the Yellow Springs Children's Center. Call 937-767-7236 or pick up an order form at 320 Corry Street. Delivery is September 16.
LOCAL PHOTOS. Glen Helen and Yellow Springs. http://www.dennislightphotography.smugmug.com. Sold at cost price.
OPEN FOR BUSINESS? Let everyone know what you're doing and how you want to do it. Place a classified ad.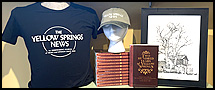 NEWS SWAG — NOW ONLINE! Lovely Gail Kort cards, posters and illustrations; News books, posters and notecards. Visit our newly created online retail page, ysnews.com/shop. You can also stop by our office the old-school way to pick up nifty news gifts, Monday–Friday, 10 a.m.–3 p.m. Please call for extended hours, 937-767-7373.
DOGS, CATS, TORTOISES: find a good home for animals here.
NO MONEY NEEDED! List your services or items for exchange.
FREE CLEAN CARDBOARD BOXES. Variety of sizes. Great for storage, mailing and packing. Call 937-767-9383.
BEAUTIFUL twelve-piece Bavarian china set, complete with serving bowls. Call 937-838-5054 for more information or to see a photo.
HAVE A NEW NEIGHBOR? Sign them up for a three-month subscription to the News for free and we'll deliver a welcome package to them. Call the Yellow Springs News office at 937-767-7373, Monday–Friday, 10 a.m.–3 p.m., or email circulation@ysnews.com anytime to help keep your new neighbor informed!
FROM ARTICHOKES to xylophones, this is the place to ask for stuff.
RETIRED GENTLEMAN FARMER looking for a place to rent. Please call 614-279-8207.
OUR FAMILY is looking for a place to park our tiny house in the area starting in December. RV hookups are preferred. Call, text, or email for more details. 843-683-1332 or dynandaniel@gmail.com.
LOOKING FOR A PLACE to live? House or apartment to share? Announce it here and find a room or a roommate.
TOWNHOUSE APARTMENTS for rent, Hawthorne Place: one-bedroom, $625; two-bedroom, $725; three-bedroom, $825 plus utilities. Laundry facilities on site. 937-324-3606.
APARTMENT FOR RENT: $800 a month including electric. Downstairs apartment located two blocks from downtown. It has a carport, two bedrooms, one full bath, living room and kitchen. Recently remodeled, hardwood floors, granite countertops, tile-in bath. Private back entrance and shared coin-operated washer and dryer in basement. Heat, water, sewer, snow shoveling, lawn care and trash provided. First, last, security deposit and excellent references required. Call 937-767-1062.
CO-WORKING OFFICES FOR RENT. New monthly membership option starting at $100. Visit Coactive Yellow Springs at 506 S. High or call 937-319-1150.
FURNISHED three-bedroom house, washer/dryer, pay own utilities, $1,175 a month. Reply by text to 404-259-9934. Available mid-September.
OFFICE/THERAPY SPACE available immediately. $300/month, one-year lease required. Approx 130 sq ft, common waiting area, quiet atmosphere. Located downtown. 937-684-2366.
FOR RENT IN YELLOW SPRINGS, AVAILABLE IMMEDIATELY: two bedroom, one bath, $1,400 per month, duplex –not a complex – ground floor, no steps, grab rails in bathroom, ideal for elderly, all appliances included, stackable washer/dryer. New 12000 BTU air conditioner. Very quiet neighborhood. Off-street parking. Storage shed. Walking distance from downtown and school. Freshly painted. Privacy–fenced patio, very private. Handicap ramp optional. Pets permitted with approval. Call 615-761-4376 for application.
NOTHING LOST or found this week. Found ads are free.
ESTABLISHED HEATING PLUMBING Co. seeks HVAC Service Tech/Installer and Plumber Repair Tech/Installer. Five years experience preferred, benefit package included. Pay based on experience. Send résumé to AC Service, 116 Dayton St., Yellow Springs, OH 45387.
GLEN HELEN seeks part-time maintenance assistant for custodial, landscaping, minor facilities work. 24 hrs/wk, $16/hr. Full job description at http://www.glenhelen.org. Send resume to GHA@glenhelen.org or GHA, 405 Corry, YSO 45387.
THE AGRARIA CENTER for Regenerative Practice is hiring for multiple positions! Learn more and apply at http://www.CommunitySolution.org.
TIME SHARE? Offer your spare time or find someone who wants to share theirs.
SCHEDULE YOUR SEASONAL HVAC/Heating check-up today! A-C Service Co., your locally owned heating and plumbing company. Call today, 937-767-7406. http://www.acserviceyso.com.
WEEDING, yard work, pulling poison ivy (organic). House cleaning. Chinese tutoring. Call Mao at 937-856-8310.
ED'S HANDYMAN Service. Live locally, references, affordable. Siding, repairs, windows, hauling, doors, gutters and gutter guards, cleanouts, soffits. 937-815-8320.
DOMESTIC ENGINEERING UNLIMITED: Errands; pick-up; delivery; find a rental; pet/house sitting; yard sale assistance; organizing; light housekeeping. Excellent local references, 20 years experience. 937-797-4435. "A burden shared is a burden lifted."
DR. ASHLEY VICEN, Pathway Holistic, offering chiropractic, acupuncture and nutrition services. 1030 Xenia Ave. 937-709-3786. pathwayholistic.com.
EDITING your papers, articles, books, by retired English professor. Call Maura, 937-813-9896.
KNOW TAXES? Help someone who needs it! Advertise your services with a classified ad.
WATCH KIDS? Let parents know about your invaluable service.
KNOW SOMETHING? TEACH SOMETHING! Pass along your knowledge or valuable skills: Place your classified ad today!
WHAT'S GOING ON? Have something planned? Announce it with a classified ad today!
CLASSIFIED RATES in the Yellow Springs News — $7 for the first 20 words and 10 cents a word thereafter, for both print and online. Photos are $10 per week, horizontal photos work best. Email us directly at classifieds@ysnews,com, submit online at ysnews.com/classifieds or stop by the office, 253½ Xenia Ave., by Mondays at 5 p.m. Please note: any yard sales or garage sales need to be prepaid.
DELAYS IN NEWSPAPER DELIVERY? Please call the News at 937-767-7373 if you are experiencing delays. While we cannot guarantee or affect delivery time via local and area post offices, we can confirm that your subscription is in good standing. Newspapers are always available for pick-up at the News office, and subscribers may consider switching to the electronic edition, delivered via email.
GIVE A SHOUT OUT! Let the village know about a good deed. Card of Thanks is free — 40 words or less.