October 7–13, 2021 Classifieds
For sale: cars, trucks, etc. | (back to top)
SELL YOUR WHEELS! YS News classified ads will find a new home for your old(er) car. Place your classified ad today!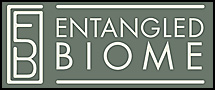 ENERGY AND IMMUNITY IN ONE. Organic Full-Spectrum Hemp Oil (CBD) co-extracted with an organic blend of Chaga (anti-viral), Cordycep (increases oxygen intake and lung function), Turkey Tail (strengthens immune system) and Reishi (boosts immune function) medicinal mushrooms. Contact Robert Hasek, 937-558-8474, robert@entangledbiome.com or order at http://www.entangledbiome.com.
GOT A NEPHEW IN NORWAY? Tired of reading the police report to him over the phone? He'll receive a PDF of the News in his inbox on Thursday morning if you buy him an E-edition subscription. Go to ysnews.com and click on Subscribe.
AUCTION: THURSDAY, Oct. 14, 10 a.m., 144 Cliff Street. Next to YS Brewery. Welding, blacksmithing, sheet metal, plumbing, electrical, work benches, hand tools, and lots more. Pictures at Mumma1910.com.
SALTY LARK PIES – sweet and savory artisan pies, made to order in Yellow Springs, Ohio with fresh, quality ingredients. Truly good and scrumptious! October menu includes Apple-Cranberry Pie, Masala Chai Panna Cotta, Pear Tartlets, and many more delights. Ask about custom decorated pies for your gifts and occasions. http://www.saltylarkpies.com. Contact Madeleine Reber: saltylark@gmail.com, 336-314-5010.
OPEN FOR BUSINESS? Let everyone know what you're doing and how you want to do it. Place a classified ad.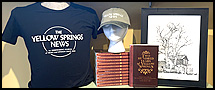 NEWS SWAG — NOW ONLINE! Lovely Gail Kort cards, posters and illustrations; News books, posters and notecards. Visit our newly created online retail page, ysnews.com/shop. You can also stop by our office the old-school way to pick up nifty news gifts, Monday–Friday, 10 a.m.–3 p.m. Please call for extended hours, 937-767-7373.
DOGS, CATS, TORTOISES: find a good home for animals here.
NO MONEY NEEDED! List your services or items for exchange.
HAVE A NEW NEIGHBOR? Sign them up for a three-month subscription to the News for free and we'll deliver a welcome package to them. Call the Yellow Springs News office at 937-767-7373, Monday–Friday, 10 a.m.–3 p.m., or email circulation@ysnews.com anytime to help keep your new neighbor informed!
THE YSAC HOLIDAY ART JUMBLE is returning! Accepting quality donations of fascinating, arty, lovable or crafty items now. No used toys, clothing, kitchen appliances or books please. Donate at the YSAC Gallery at 111 Corry Street, Thursdays – Sundays from 1 p.m. – 4 p.m., from now through December 17. Jumble opens November 17.
FROM ARTICHOKES to xylophones, this is the place to ask for stuff.
LOOKING FOR A PLACE to live? House or apartment to share? Announce it here and find a room or a roommate.
TOWNHOUSE APARTMENTS for rent, Hawthorne Place: one-bedroom, $675; two-bedroom, $775; three-bedroom, $875 plus utilities. Laundry facilities on site. 937-324-3606.
CO-WORKING OFFICES FOR RENT. New monthly membership option starting at $100. Visit Coactive Yellow Springs at 506 S. High or call 937-319-1150.
DOWNTOWN YELLOW SPRINGS: three-bedroom, two-bath, two-story house. Remodeled bathroom and kitchen with granite countertops and new appliances; refinished hardwood floors; front porch and deck. Two-minute walk to downtown and one-minute walk to Glen Helen. Rent $2,250 monthly; one-year term; deposit equal to one month rent; smoke-free; pets allowed with additional $50 monthly rent and additional deposit of $500. House available February 1, 2022. Call 937-307-9680.
TWO-BEDROOM apartment at 735 Dayton St. $700 plus security despoit. 937-572-6421
NOTHING LOST or found this week. Found ads are free.
ESTABLISHED HEATING PLUMBING Co. seeks HVAC service tech/installer and plumber repair tech/installer. Five years experience preferred, benefit package included. Pay based on experience. Send resume to AC Service, 116 Dayton St., Yellow Springs, OH 45387.
GLEN HELEN seeks full-time maintenance assistant for custodial, landscaping, minor facilities work. $16/hr., plus benefits. Full job description at http://www.glenhelen.org. Send resume to GHA@glenhelen.org or GHA, 405 Corry St., YSO, 45387.
TIME SHARE? Offer your spare time or find someone who wants to share theirs.
SCHEDULE YOUR SEASONAL HVAC/Heating check-up today! A-C Service Co., your locally owned heating and plumbing company. Call today, 937-767-7406. http://www.acserviceyso.com.
NEIL DOG TRAINING ("evolving" certified professional trainer/retired special education teacher) will help you train your dog. If you are committed, I can help! Neil Silvert, 937-767-1991 or nsilvert1949@gmail.com. Free evaluation. Reasonable rates — sliding scale.
WEEDING, yard work, pulling poison ivy (organic). House cleaning. Chinese tutoring. Call Mao at 937-856-8310.
DOMESTIC ENGINEERING UNLIMITED: Errands; pick-up; delivery; find a rental; organizing; pet-sitting; alcohol delivery; light housekeeping. Excellent local references, 20 years experience. 937-797-4435. "A burden shared is a burden lifted."
DR. ASHLEY VICEN, Pathway Holistic, offering chiropractic, acupuncture and nutrition services. 1030 Xenia Ave. 937-709-3786. pathwayholistic.com.
EDITING your papers, articles, books, by retired English professor. Call Maura, 937-813-9896.
GENTLE CHAIR YOGA CLASSES in Yellow Springs on Tuesday mornings, 10 a.m. Covid vaccination and masks required. For further details, call Carmen Milano, 937-532-0010.
KNOW TAXES? Help someone who needs it! Advertise your services with a classified ad.
WATCH KIDS? Let parents know about your invaluable service.
KNOW SOMETHING? TEACH SOMETHING! Pass along your knowledge or valuable skills: Place your classified ad today!
WHAT'S GOING ON? Have something planned? Announce it with a classified ad today!
PUBLIC AUCTION: Bushworks, welding and sheet metal business. Thursday, Oct. 14 at 10 a.m. at 144 Cliff Street.Welding and sheet metal shop, tools, welders, metal brakes. ITEMS INCLUDE: Gosiger 24 finger brake, Pexto corner notcher, Niagara bar brake, Hobart TR-250-HF TIG and arc welder, large industrial size drill press, industrial Dewalt radial arm saw, large grinders, Johnson industrial band saw with extra blades, Whitney angle iron notcher, 1940's crane truck, 1936 Chevy frame with dump bed, Columbian vise and other vises, large Fairbanks Morse scales, sheet metal and angle iron, lots of nice metal cabinets and bins, hand tools of all kinds, Kennedy tool chest, tool cabinets, large sheet metal layout table, large metal i-beams, hydraulic man lift, chemical cabinets, drying racks, four engine stands, grinding wheels, c-clamps and bar clamps, large fans, electrical supplies, breakers and boxes, air tools, nails guns, copper, wiring, lots of casters, Lincoln squirt welder, overhead Trane trolly forge, Champion blower, barn drill press, automotive parts, ladder jacks, jack stands, nine to five gallon buckets of paint stripper, lots of tool boxes, metal cut off saw, work benches, glass cutter, ladders, lawn and garden tools, airless sprayer, floor jacks, pipe bender, shop desk, wood lathe, welding rods, air hose, steel wall rack and more! After 45 years in business, Bushworks is closing and selling it all! Go to Mumma1910.com for pictures.Terms – cash or check with proper I.D. Credit card with 3% convenience fee.
TECUMSEH LAND TRUST invites you to join us on a preserved property in Miami Township, for the last Plein Air Paint Out of the season. October 17, 9 a.m. – noon. Enjoy fall foliage, a historic lodge, and the beautiful Little Miami River. The event is free but registration is required http://www.tecumsehlandtrust.org. Email michele@tecumsehlandtrust.org for more information.
CLASSIFIED RATES in the Yellow Springs News — $7 for the first 20 words and 10 cents a word thereafter, for both print and online. Photos are $10 per week, horizontal photos work best. Email us directly at classifieds@ysnews,com, submit online at ysnews.com/classifieds or stop by the office, 253½ Xenia Ave., by Mondays at 5 p.m. Please note: any yard sales or garage sales need to be prepaid.
DELAYS IN NEWSPAPER DELIVERY? Please call the News at 937-767-7373 if you are experiencing delays. While we cannot guarantee or affect delivery time via local and area post offices, we can confirm that your subscription is in good standing. Newspapers are always available for pick-up at the News office, and subscribers may consider switching to the electronic edition, delivered via email.
GIVE A SHOUT OUT! Let the village know about a good deed. Card of Thanks is free — 40 words or less.