March 10–16, 2023 Classifieds
For sale: cars, trucks, etc. | (back to top)
SELL YOUR WHEELS! YS News classified ads will find a new home for your old(er) car. Place your classified ad today!
MOVING SALE: Original abstract paintings, books, movies and tools. 3264 W. Jackson Road. Saturday, March 11, from 8 a.m.–5 p.m.
THE NICE DAYS are coming! Empty garages and basements: get a yard sale going and announce it here!
GOT A NIECE IN NICE? Tired of reading the police report over the phone? Gift an e-edition subscription: they'll receive a digital copy of the News in their inbox Thursday morning. Go to ysnews.com and click on Subscribe.
OPEN FOR BUSINESS? Let everyone know what you're doing and how you want to do it. Place a classified ad.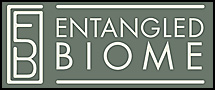 ENERGY AND IMMUNITY IN ONE. Organic Full-Spectrum Hemp Oil (CBD) co-extracted with an organic blend of Chaga (anti-viral), Cordycep (increases oxygen intake and lung function), Turkey Tail (strengthens immune system) and Reishi (boosts immune function) medicinal mushrooms. Contact Robert Hasek, 937-558-8474, robert@entangledbiome.com or order at http://www.entangledbiome.com.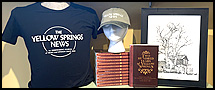 NEWS SWAG — NOW ONLINE! Lovely Gail Kort cards, posters and illustrations; News books, posters and notecards. Visit our newly created online retail page, ysnews.com/shop. You can also stop by our office the old-school way to pick up nifty news gifts, Monday–Friday, 10 a.m.–3 p.m. Please call for extended hours, 937-767-7373.
DOGS, CATS, TORTOISES: find a good home for animals here.
NO MONEY NEEDED! List your services or items for exchange.
HAVE A NEW NEIGHBOR? Sign them up for a three-month subscription to the News for free and we'll deliver a welcome package to them. Call the Yellow Springs News office at 937-767-7373, Monday–Friday, 10 a.m.–3 p.m., or email circulation@ysnews.com anytime to help keep your new neighbor informed!
STILL NEED A cheap, reliable car.Call Lucia L. at 937-999-8119.
FROM ARTICHOKES to xylophones, this is the place to ask for stuff.
SINGLE, RETIRED, PROFESSIONAL, nonsmoker with no pets, with partial household, seeking to share rental, preferably first floor. Call 937-813-9896.
LOOKING FOR A PLACE to live? House or apartment to share? Announce it here and find a room or a roommate.
TOWNHOUSE APARTMENTS for rent, Hawthorne Place: one-bedroom, $695; two-bedroom, $795; three-bedroom, $895 plus utilities. Laundry facilities on site. 937-324-3606.
ENJOY A WEEKEND, weekday getaway, wedding venue at the Log Cabin YS. Rent by room or house. Call 757-362-1917 or email: davis7120@verizon.net.
COMMERCIAL SPACE for lease: warehouse, storage, production, laboratory, studio space, contractor shop, agribusiness, restaurant. http://www.YSMillworks.com, 614-403-3004.
STUDIO APARTMENT for rent. 561B Ridgecrest Drive. Off-street parking, one-bedroom, one-bath, kitchen, dining room, appliances furnished. $750 a month. First and last month plus security deposit required. Application required. Available March 1. Call MAP, 937-767-7406.
SMALL HOUSE, two miles from Yellow Springs. Seeking quiet tenant. Single occupancy, smoke-free building. Completely refurbished in 2021. Glen Helen is your backyard! Requires uphill walk to get to. Sorry, pet-free home. Nice neighbors! $800 plus electric. One-year lease. Call Eliza, 937-215-8986.
FOR RENT: An apartment located on a 10-acre property, fully furnished two-bedroom, one-bath, AC, gas heat, full kitchen, washer/dryer, private entrance, deck and parking. All utilities and Wi-Fi included. Next to Glen Helen on two sides. Four miles from Yellow Springs. Smoke-free, pet-free building. Short or long-term lease. $1,200/month, two-month deposit. Call 937-736-0002 or email: owlsroost736@gmail.com.
DOWNTOWN RETAIL: 257 Xenia Ave., next to Sunrise Cafe, available April. Do not phone, reply to henrywmyers1@live.com.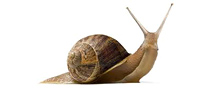 SELLING YOUR HOME? Unless you're a snail, you'll eventually have to. List it here, in the classifieds!
FOUND SOMETHING? Put it out there. Found ads are free, always have been.
LOOKING FOR HELP? Let us help! Find the perfect fit for your needs via the classifieds.
TIME SHARE? Offer your spare time or find someone who wants to share theirs.
SCHEDULE YOUR SEASONAL HVAC/Heating check-up today! A-C Service Co., your locally owned heating and plumbing company. Call today, 937-767-7406. http://www.acserviceyso.com.
NEIL DOG TRAINING ("evolving" certified professional trainer/retired special education teacher) will help you train your dog. If you are committed, I can help! Neil Silvert, 937-767-1991 or nsilvert1949@gmail.com. Free evaluation. Reasonable rates — sliding scale.
ED'S HANDYMAN Service. Live locally, references, affordable. Siding, repairs, windows, hauling, doors, gutters and gutter guards, clean-outs, soffits. 937-397-3928.
LOOKING FOR high-quality aerial photography from a licensed and insured drone pilot, offering unique perspectives? Contact Karl today at 937- 319-1108 to book your session!
THERAPEUTIC MASSAGE AND CUPPING available by appointment only at 100 Corry St. downtown. Deep tissue/myofascial release/ relaxation. Kristina Gambill, licensed massage therapist. Email for questions or scheduling to Bhnbodywork@gmail.com. Call or text 937-219-7068. Looking forward to hearing from you!
KNOW FINANCES? Help someone who needs it! Advertise your services with a classified ad.
WATCH KIDS? Let parents know about your invaluable service.
APPLESEED PIANO LESSONS ages six to adult in Enon or online. 25 years experience. Call or text, Amy Hathaway 315-400-9922.
KNOW SOMETHING? TEACH SOMETHING! Pass along your knowledge or valuable skills: Place your classified ad today!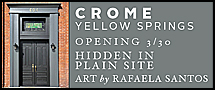 HIDDEN IN PLAIN SITE is a dual-purpose exhibition that celebrates the restoration by Max Crome, of Crome Yellow Springs, of the former First Baptist Church building founded as the Anti-Slavery Baptist Church and featuring the abstract figurative art of Rafaela Santos. Join us for the opening reception on Thursday, March 30, 2023, from 6 –9 p.m. 604 Xenia Ave. For additional information, contact Rafaela, 646-220-2175.
WHAT'S GOING ON? Have something planned? Announce it with a classified ad today!
THE SOIL WILL SAVE US. Hello Yellow Springs, my name is James Butler. I spent the first 28 years of my life in the Village, and I've spent the last five years moving across the country learning to build soil through regenerative agricultural practices. Soil is our biggest water filter, our biggest carbon storer and what all things living depend on and come from. I currently live in Michigan but am looking to return to Yellow Springs in search of land to regenerate. My goal is to help Yellow Springs feed itself by focusing on building soil while simultaneously healing the earth. Please contact me at: Regenerative Farming and Gardening LLC at jb200008@gmail.com, if you are interested in selling land for this purpose, looking for guidance on how to turn your own property into a soil-focused homestead, are a young person searching for a career path with meaning, or just interested in learning more about how you can help heal the earth in ways you might not have heard before. Anyone can build quality soil on any amount of land. Together, the future is bright and we can accomplish anything! Please contact me if you have any leads.
CLASSIFIED RATES in the Yellow Springs News — $7 for the first 20 words and 10 cents a word thereafter, for both print and online. Photos are $10 per week, horizontal photos work best. Email us directly at classifieds@ysnews,com, submit online at ysnews.com/classifieds or stop by the office, 253½ Xenia Ave., by Mondays at 5 p.m. Please note: any yard sales or garage sales need to be prepaid.
DELAYS IN NEWSPAPER DELIVERY? Please call the News at 937-767-7373 if you are experiencing delays. While we cannot guarantee or affect delivery time via local and area post offices, we can confirm that your subscription is in good standing. Newspapers are always available for pick-up at the News office, and subscribers may consider switching to the electronic edition, delivered via email.
GIVE A SHOUT OUT! Let the village know about a good deed. Card of Thanks is free — 40 words or less.