May 26–June 1, 2023 Classifieds
For sale: cars, trucks, etc. | (back to top)
2015 GMC TERRAIN. In excellent condition, 108,000 miles, well-maintained. Contact me by text to see, 937-307-5529.
FOR SALE: Troy-Bilt riding mower, 30" cut, good condition. 937-767-1839.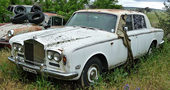 SELL YOUR WHEELS! YS News classified ads will find a new home for your old(er) car. Place your classified ad today!
BARN SALE June 10, 8 a.m.–7 p.m. One mile north of YS, at the corner of 3706 W. Jackson Road and Tecumseh/Polecat roads. Aluminum truck ramps, propane grill, limb mulcher, ping pong table, men's golf clubs on pull cart, wood desk with hutch and chair, wood table with two chairs, large kitchen table, lamps, picture frames, guitars, saxophone, kitchen items. Collectibles: lanterns, Disney items, Berger horses, Lladro porcelain figurines. New: office supplies, paper shredder, file cabinet, boxed games, boxed puzzles, 16-foot fence panels.
THE NICE DAYS are finally here! Empty garages and basements: get a yard sale going and announce it here!
GOT A SON IN SONOMA? Tired of reading the police report over the phone? Gift an e-edition subscription: they'll receive a digital copy of the News in their inbox Thursday morning. Go to ysnews.com and click on "Subscribe."
THE FOLLOWING ITEMS are now available through http://www.the365projectys.org/shop, -prices include shipping and handling: "Blacks in Yellow Springs: A Community Encyclopedia," $35; "Legacy of Grace: Musings on the Life and Times of Wheeling Gaunt," $25.99; "Wheeling Gaunt's ABCs," $12. The items may also be ordered by sending a check or money order to: The 365 Project, P.O. Box 165, YSO. 
NORDICTRACK, excellent condition, $75. Call 937-767-9383.
OPEN FOR BUSINESS? Let everyone know what you're doing and how you want to do it. Place a classified ad.
SALTY LARK PIES baking sweet and savory pies, tarts, and galettes here in Yellow Springs. Now offering small batch baking extracts: Madagascar bourbon vanilla, cardamom, cinnamon, anise, and orange. The May Pie Menu includes strawberry-rhubarb galette, apple-rhubarb pie, blackberry-key lime pie, and asparagus & shallot quiche. Find the full menu and place your orders: saltylarkpies.com. 
GREENLEAF GARDENS IS OPEN. We have vegetable and flowering plants for sale. 937-767-1997.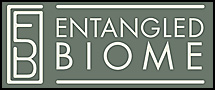 ENERGY AND IMMUNITY IN ONE. Organic Full-Spectrum Hemp Oil (CBD) co-extracted with an organic blend of Chaga (anti-viral), Cordycep (increases oxygen intake and lung function), Turkey Tail (strengthens immune system) and Reishi (boosts immune function) medicinal mushrooms. Contact Robert Hasek, 937-558-8474, robert@entangledbiome.com or order at http://www.entangledbiome.com.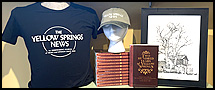 NEWS SWAG — NOW ONLINE! Lovely Gail Kort cards, posters and illustrations; News books, posters and notecards. Visit our newly created online retail page, ysnews.com/shop. You can also stop by our office the old-school way to pick up nifty news gifts, Monday–Friday, 10 a.m.–3 p.m. Please call for extended hours, 937-767-7373.
DOGS, CATS, TORTOISES: find a good home for animals here.
HONEYBEE SWARMS RELOCATED. If you see a swarm of honeybees in a cluster that is easy to reach, please call Fay, 937-768-5533.
NO MONEY NEEDED! List your services or items for exchange.
HAVE A NEW NEIGHBOR? Sign them up for a three-month subscription to the News for free and we'll deliver a welcome package to them. Call the Yellow Springs News office at 937-767-7373, Monday–Friday, 10 a.m.–3 p.m., or email circulation@ysnews.com anytime to help keep your new neighbor informed!
FROM ARTICHOKES to xylophones, this is the place to ask for stuff.
SINGLE, RETIRED, PROFESSIONAL, nonsmoker with no pets, with partial household, seeking to share rental, preferably first floor. Call 937-813-9896.
LOOKING FOR A PLACE to live? House or apartment to share? Announce it here and find a room or a roommate.
TOWNHOUSE APARTMENTS for rent, Hawthorne Place: one-bedroom, $695; two-bedroom, $795; three-bedroom, $895 plus utilities. Laundry facilities on site. 937-324-3606.
ENJOY A WEEKEND, weekday getaway, wedding venue at the Log Cabin YS. Rent by room or house. Call 757-362-1917 or email: davis7120@verizon.net.
COMMERCIAL SPACE for lease: warehouse, storage, production, laboratory, studio space, contractor shop, agribusiness, restaurant. http://www.YSMillworks.com, 614-403-3004.
OFFICE/THERAPY SPACE: $310/month. One-year lease. Available May 1, about 130 square feet, common waiting area, quiet atmosphere. Downtown. 937-684-2366.
HOUSE FOR RENT: 305 N. Winter St., 2022 newly remodeled, new appliances, 2–3 bedrooms, 2–baths, detached garage and work shed. $1,395 a month plus security deposit and last month's rent. Available mid-July. Call MAP 937-767-7406. Application required.
WOULD YOU LIKE A LITTLE PRIVACY? Half double, two-bedroom apartment, full bath. Nice wood deck off the living room. Paver brick patio in front. Kitchen has a glass top electric stove, New linoleum in kitchen, new countertops, new bathroom fixtures. New 15,000 BTU air conditioner, gas heat. Quiet neighborhood, nice yard, off-street parking. Privacy fence, very private. Walking distance to downtown and schools. Water and sewer included. Available immediately. First month rent and deposit required. Call 615-761-4376, leave message.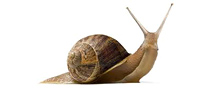 SELLING YOUR HOME? Unless you're a snail, you'll eventually have to. List it here, in the classifieds!
FOUND SOMETHING? Put it out there. Found ads are free, always have been.
NOTHING LOST or found this week. Found ads are free.
JANITORIAL POSITION OPEN. 25–30 hours a week, hours flexible – either late night or early morning. Handyman skills a plus. $20 an hour to start. Call Don, 937-344-8817.
LOOKING FOR HELP? Let us help! Find the perfect fit for your needs via the classifieds.
TIME SHARE? Offer your spare time or find someone who wants to share theirs.
SCHEDULE YOUR SEASONAL HVAC/Heating check-up today! A-C Service Co., your locally owned heating and plumbing company. Call today, 937-767-7406. http://www.acserviceyso.com.
NEIL DOG TRAINING ("evolving" certified professional trainer/retired special education teacher) will help you train your dog. If you are committed, I can help! Neil Silvert, 937-767-1991 or nsilvert1949@gmail.com. Free evaluation. Reasonable rates — sliding scale.
ED'S HANDYMAN SERVICE. Live locally, references, affordable. Siding, repairs, windows, hauling, doors, gutters and gutter guards, clean-outs, soffits. 937-397-3928.
RYAN'S LAWN CARE SERVICE: Insured, local, caring, owner-operator. Updated clean equipment; references available; discounts available. Serving the Yellow Springs Community to U.S. 68/Fairfield Pike area. Please call 937-470-9005. Thank you for your time!
CREEKSIDE LAWN CARE SERVICES.Residential and commercial mowing. New weekly customers 10% discount on the first three mows. Free estimates. Edging, trimming, mulching, garden tilling, bush hogging, skid steer work, spreading gravel, moving dirt, etc. Call or text 937-346-4616.
HAVE ANY PAINTING PROJECTS to tackle this summer? Call Maeve Korkan-Laughlin. 937-245-4793. Professional interior and exterior painting. Local references available.
KNOW FINANCES? Help someone who needs it! Advertise your services with a classified ad.
WATCH KIDS? Let parents know about your invaluable service.
CUERNAVACA SPANISH IMMERSION PROGRAM – Amazingly, the fall trip to Cuernavaca is only five months away. A group of us are going for two weeks at the end of October: 10/21/23 through 11/4/23. Wanna come? It's a two-week, full Spanish immersion program. The people with whom you stay have been vaccinated, as have the teachers and guides. The program director is a physician and is always available. The cost for the whole program is $1,500 for two weeks. This includes: three hours a day of classroom instruction, daily field trips and a visit to Mexico City, as well as room and board. If you have to cancel due to COVID complications, your program fee will be refunded in full. If you are interested please contact Judith Skillings: judithskillings@yahoo.com or text me at 937-562-1900. Space is limited so please get in touch sooner rather than later if you'd like to join us. Several local people participated in the program and can give you a description of the experience.
KNOW SOMETHING? TEACH SOMETHING! Pass along your knowledge or valuable skills: Place your classified ad today!
ALL ARE INVITED to Tecumseh Land Trust's 33rd Annual Meeting Sunday, June 4, at 2 p.m. at Camp Hugh Taylor Birch Scout Camp at 4057 Swimming Pool Road, Yellow Springs. Wear sturdy shoes for a moderate hike and bring a lawn chair.
PUBLIC MEETING: Elbert Hubbard Chapter Rosicrucian Order AMORC, May 28, 3:30 p.m.; 1044 Kauffman Ave.,Fairborn. Topic: "The Rosicrucian Code of Life." For further information, call 937-657-7641.
WHAT'S GOING ON? Have something planned? Announce it with a classified ad today!
CLASSIFIED RATES in the Yellow Springs News — $7 for the first 20 words and 10 cents a word thereafter, for both print and online. Photos are $10 per week, horizontal photos work best. Email us directly at classifieds@ysnews,com, submit online at ysnews.com/classifieds or stop by the office, 253½ Xenia Ave., by Mondays at 5 p.m. Please note: any yard sales or garage sales need to be prepaid.
DELAYS IN NEWSPAPER DELIVERY? Please call the News at 937-767-7373 if you are experiencing delays. While we cannot guarantee or affect delivery time via local and area post offices, we can confirm that your subscription is in good standing. Newspapers are always available for pick-up at the News office, and subscribers may consider switching to the electronic edition, delivered via email.
TO THE MORNING WORKERS at Tom's Market, who helped me find my dead phone. You saved me from buying a new one! Thank you! Would they have helped me like that at Kroger's? Nope, don't think so. –Eliza Bush
A LOVING AND GRATEFUL expression of gratitude to the people who helped me with the resident art exhibit at Friends Care! Sherryl Kostic, Krista Magaw, Richard Zopf and to all the villagers who attended the opening. –Jenny Haack
GIVE A SHOUT OUT! Let the village know about a good deed. Card of Thanks is free — 40 words or less.