September 15–21, 2023 Classifieds
For sale: cars, trucks, etc. | (back to top)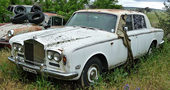 SELL YOUR WHEELS! YS News classified ads will find a new home for your old(er) car. Place your classified ad today!
ATTIC FULL? LOOKING FOR KNICK-KNACKS? Yard sales are just the thing!
MULTI-FAMILY GARAGE SALE – 423 W. Limestone St. Saturday, Sept. 16, 9–11 a.m. Please park on High Street.Household items, file cabinets, jewelry, rubber stamps, women's & kids' clothes, kids' stuff and more. Proceeds benefit Village Impact Project, our local youth mentoring program.
WE ARE SIMPLIFYING: Yard sale, great items we can barely bear to part with, but our loss is your gain. Vintage and household items, adult and toddler/kid clothing, things beautiful and useful. Folk art, corner shelf, small furniture, Svan high chair, Steiff animals and yarn. 1907 glass window panes. A treasure trove of fabulous miscellany and only a modicum of junk. Plus some freebies, too! Sat. Sept. 16, 9 a.m.– 3 p.m., 111 W. North College St. – Please allow us space to set up by 9 a.m. – Thanks.
SEIZE THE NICE DAYS and empty garages and basements. Get a yard sale going and announce it here!
GOT A NEPHEW IN NORWAY? Tired of reading the police report over the phone? Gift an e-edition subscription: they'll receive a digital copy of the News in their inbox Thursday morning. Go to ysnews.com and click on "Subscribe."
100% GRASS FED, grass finished bison meat, no antibiotics, hormones or GMOs. Home delivery available. Green Plains Bison Ranch, South Charleston, greenplainsbison.com or 937-265-0148.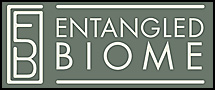 ENERGY AND IMMUNITY IN ONE. Organic Full-Spectrum Hemp Oil (CBD) co-extracted with an organic blend of Chaga (anti-viral), Cordycep (increases oxygen intake and lung function), Turkey Tail (strengthens immune system) and Reishi (boosts immune function) medicinal mushrooms. Contact Robert Hasek, 937-558-8474, robert@entangledbiome.com or order at http://www.entangledbiome.com.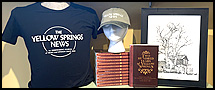 NEWS SWAG — NOW ONLINE! Lovely Gail Kort cards, posters and illustrations; News books, posters and notecards. Visit our newly created online retail page, ysnews.com/shop. You can also stop by our office the old-school way to pick up nifty news gifts, Monday–Friday, 10 a.m.–3 p.m. Please call for extended hours, 937-767-7373.
OPEN FOR BUSINESS? Let everyone know what you're doing and how you want to do it. Place a classified ad.
THREE DUCKS in need of new home. Two are Indian runners. Must have secure nighttime enclosure. Free to good home. Contact: 614-315-1736 phone or text.
DOGS, CATS, TORTOISES: find a good home for animals here.
NO MONEY NEEDED! List your services or items for exchange.
FREE: One clean, comfortable single bed. Call 937–838-5054.
HAVE A NEW NEIGHBOR? Sign them up for a three-month subscription to the News for free and we'll deliver a welcome package to them. Call the Yellow Springs News office at 937-767-7373, Monday–Friday, 10 a.m.–3 p.m., or email circulation@ysnews.com anytime to help keep your new neighbor informed!
FROM ARTICHOKES to xylophones, this is the place to ask for stuff.
RETIRED UNIVERSITY PROFESSOR will pay $250 for 'tip" that leads to successful, long-term rental of a one-bedroom apartment in YS, with a landlord who keeps up the property. I have lived in YS since 2020 and have excellent YS references and credit history. I work in food, health and farming at "Spiritual Agroecology," http://www.fssg.blogspot.com, am on the board of Family Farm Defenders (familyfarmers.org), volunteered with Agraria, helped found a movement for food sovereignty in challenged, urban African American communities, which is now the National Black Food and Justice Alliance, https://blackfoodjustice.org/, work on building bridges for exchange on food sovereignty between Sub Saharan Africa and and urban African American communities, and founded the Cuba-USA Agroecology Solidarity Group, https://www.facebook.com/groups/CubanSustainableAgriculture/. Contact me at: foodsovereignty@yahoo.com, https://www.facebook.com/maria.whittaker.7/, or 614-396-7611 (no message service). THANK YOU!!!!
LOOKING FOR A PLACE to live? House or apartment to share? Announce it here and find a room or a roommate.
ENJOY A WEEKEND, weekday getaway at the Log Cabin YS. Rent by room or house. Call 757-362-1917 or email: davis7120@verizon.net.
COMMERCIAL SPACE for lease: warehouse, storage, production, laboratory, studio space, contractor shop, agribusiness, restaurant. YSMillworks.com, 614-403-3004.
COMMERCIAL SPACES for lease: 128½ Dayton St. Open floor plan, high ceiling and great sunlight. Call Kim, 937-631-1447.
OFFICE/THERAPY SPACE: $310/month. One-year lease. Available now, about 130 square feet, common waiting area, quiet atmosphere. Downtown. 937-684-2366.
VERY NICE 3-bedroom, 2½-bath, smoke-free home three blocks from downtown, $2,195/month plus utilities; with security deposit of $2,195. Pets allowed with a $200 nonrefundable deposit and monthly fee determined by management. Apply online at http://www.roostrentals4u.com. Applicants must be over 18, have renter's insurance (options available through management), provide three months of pay stubs to verify income, have a minimum credit score of 560 and pass a background check. Nonrefundable $45 application fee; incomplete applications will not be considered. Roost Real Estate, 937-688-4304.
THREE-BEDROOM HOME in village, central air, kitchen renovated 2016, hardwood floors. Attached garage, 1½ baths, major appliances, full basement. $1,480/month plus utilities. Smoke-free, pet-free (small dog, maybe). Available November 1. Call or text Rodney, 937-623-0796.
PROFESSIONAL SPACE: 213 Xenia Ave., #3, located above Winds Cafe. $675 per month with one year commitment. Utilities included. Approximate dimensions 33L x 21W. Immediate occupancy. Contact Craig Mesure, Berkshire Hathaway HomeServices Professional Realty, 937-708-0559.
TOWNHOUSE APARTMENTS for rent, Hawthorne Place: one-bedroom, $725; two-bedroom, $825; three-bedroom, $925 plus utilities. Laundry facilities on site. 937-324-3606.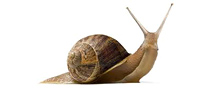 SELLING YOUR HOME? Unless you're a snail, you'll eventually have to. List it here, in the classifieds!
LOST CLIPBOARD, Monday, 8/28, in front of Tweedle D's. Call or drop off at the YS News at 937-767-7373.
FOUND SOMETHING? Put it out there. Found ads are free, always have been.
YELLOW SPRINGS United Methodist Church seeks a part-time administrative assistant, 9–15 hours per week at $15/hour. This position supports the pastor, manages the office operations, and serves the church and community members. The ideal candidate will have experience in a church/office setting and a passion for ministry. Duties include maintaining confidentiality, answering phones, filing, basic computer and email skills, familiarity with Google Mail, Microsoft Office, etc. Background check and drug screen may be required. To apply, email résumé to: ysumc20@gmail.com.
THE EMPORIUM is now seeking front- and back-of-house team members able to work mornings and weekends. Visit emporiumwines.com or stop by to complete an application. #EOE.
LOOKING FOR HELP? Let us help! Find the perfect fit for your needs via the classifieds.
TIME SHARE? Offer your spare time or find someone who wants to share theirs.
SCHEDULE YOUR SEASONAL HVAC/Heating check-up today! A-C Service Co., your locally owned heating and plumbing company. Call today, 937-767-7406. http://www.acserviceyso.com.
NEIL DOG TRAINING ("evolving" certified professional trainer/retired special education teacher) will help you train your dog. If you are committed, I can help! Neil Silvert, 937-767-1991 or nsilvert1949@gmail.com. Free evaluation. Reasonable rates — sliding scale.
RYAN'S LAWN CARE. Also offering weed-eating only service. Call or text 937-470-9005.
GOT THE SKILLS? Let people know what you've got to offer via the classifieds.
KNOW FINANCES? Help someone who needs it! Advertise your services with a classified ad.
WATCH KIDS? Let parents know about your invaluable service.
KNOW SOMETHING? TEACH SOMETHING! Pass along your knowledge or valuable skills: Place your classified ad today!
WHAT'S GOING ON? Have something planned? Announce it with a classified ad today!
CLASSIFIED RATES in the Yellow Springs News — $7 for the first 20 words and 10 cents a word thereafter, for both print and online. Photos are $10 per week, horizontal photos work best. Email us directly at classifieds@ysnews,com, submit online at ysnews.com/classifieds or stop by the office, 253½ Xenia Ave., by Mondays at 5 p.m. Please note: any yard sales or garage sales need to be prepaid.
DELAYS IN NEWSPAPER DELIVERY? Please call the News at 937-767-7373 if you are experiencing delays. While we cannot guarantee or affect delivery time via local and area post offices, we can confirm that your subscription is in good standing. Newspapers are always available for pick-up at the News office, and subscribers may consider switching to the electronic edition, delivered via email.
THE HEATON AND GRUSHON FAMILIES would like to express our heartfelt appreciation for the love and support (both emotional and financial) that friends, neighbors, and the YS Community gave to the Lauren Heaton Scholarship Fund for aspiring journalists and writers. We were delighted to see so many participate in the tennis and pickleball tournament. We hope everyone enjoyed themselves. We would also like to give a special thanks to Bob Huston and Mike Zwart for assisting us in sprucing up the Antioch tennis courts and countless other tasks. Additional thanks to the Antioch Wellness Center for providing the tables and chairs and the pickleball nets. It was a wonderful event that raised close to $4,000 and climbing as additional funds continue to come in. It could not have happened without the help of everyone involved. Thank you all so very much. —Tim & Kazuko Heaton
GIVE A SHOUT OUT! Let the village know about a good deed. Card of Thanks is free — 40 words or less.