FOR SALE: CARS, TRUCKS, ETC. | (back to top)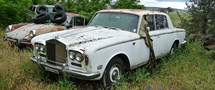 SHOW AND SELL. Find a home for your extra car, right here, with a photo classified ad.
GIFFORD, KENNEDY, WOMACKS, Bobo and Kelley yard sale. Friday, April 21, 8 a.m.-6 p.m.; Saturday, April 22, 9 a.m.-5 p.m. Primatives, architectural salvage, small uniques, jewelry, art and everything in between. 1201 Xenia Ave.
YARD SALE FUNDRAISER for Senior Center and Children's Center, May 6, corner of Limestone and Corry streets. Bring donated items to this corner on Friday, May 5, 12-5 p.m.
MARIANNE BRITTON estate sale of art and household goods. Saturday, April 22, 9 a.m.-2 p.m. at 405 1/2 W. North College St. Furniture, kitchen appliances, pots and pans, dishes. Michael Jones full set of dishes. Glassware, beds, sofa, rugs (some southwest), quilts and fabric art. Rain or shine.
YARD SALE BENEFIT for Elpida Syrian Refugee Camp in Thessaloniki, Greece. Saturday, April 22, 9 a.m.-3 p.m. on Cliff Street at 141 N. Walnut St. Donation drop off April 19-21, Wednesday-Friday. Rain date Sunday, April 23. For more information, 767-2058.
PREPARE for good weather and empty garages and basements. Be the first to list your sale!
MOVING SALE: Front-load Whirlpool gas washer and dryer. Living room couch and love seat. Winged-back chair, two end tables. Computer desk with shelf for printer and matching wood file. Glass dining room table with six chairs. Armoire, corner china cupboard. Trundle bed with mattress and dresser. Two sets of porch furniture. Gas grill and Weber charcoal grill. All items in excellent condition. Call 767-4231.
KING-SIZE or two extra-long twin mattresses. 100 percent natural latex. Originally from Design Sleep. Good condition. $100 obo. 767-1284.
"TWO HUNDRED YEARS of Yellow Springs," including the legacy of Antioch College and written by the News staff, is available for $15 at the New office, Dark Star Books, Sam and Eddie's Open Books, Town Drug or on our website at ysnews.com .
THE YELLOW SPRINGS Farmers Market is back out in the Kings Yard parking lot. For the month of April market opens at 8 a.m. Plants, produce, baked goods, meat and eggs are all available.
CELEBRATING 30 YEARS! Greenleaf Gardens now open spring hours: Monday-Saturday, 10 a.m. to 5 p.m. Other times by appointment. 654-4506.
SALES AND SPECIALS: Let everyone know what they can find at your business.
DOGS, CATS, TORTOISES: find a good home for animals here.
NO MONEY NEEDED! List your sevices or items for exchange.
FREE: Well-loved, full-sized foosball table, complete. 937-654-3281.
MAIL OR MULCH? Need a small box or packing peanuts? Need to mulch those rows? Come by the News office! We have newspapers and often small boxes and packing materials free for the taking. Please call ahead so you know what we have available. 767-7373; Monday-Thursday, 9 a.m. to 5:30 p.m. and up to 1 p.m. on Fridays.
MOVED HERE RECENTLY? Come to the Yellow Springs News office at 253<0x00BD> Xenia Ave., 9 a.m.-5:30 p.m. We'll sign you up for a three-month subscription to the News for free! There's a welcome package for you, too.
SEEKING DOOR AWNINGS: Canvas or metal - to fit over an average door. Call Matt at 767-2330.
FROM ARTICHOKES to xylophones, this is the place to ask for stuff.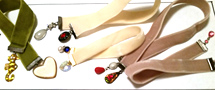 BLINGY JEWELRY or otherwise interesting jewelry that can be connected to a jump ring. Free, please. Making more jazzy bookmarks for fundraising. 937-408-3678.
LOOKING FOR A PLACE to live? House or apartment to share? Announce it here and find a room or a roommate.
OFFICE/RETAIL/Other Space: Approximately 1,800 square feet, two restrooms, handicapped accessible, smoke-free building. Rear, lower level, Enon area. Some furniture available if needed. Security deposit $600, $1,400 per month. drcain@woh.rr.com or 937-864-9951.
HOUSE: Four bedrooms, two baths, full basement, large yard, pet-free, smoke-free building. $1,350/month. Deposit: first, last, security and utility. Available May. Email ysohio45387@copper.net .
TOWNHOUSE APARTMENTS for rent, Hawthorne Place: one-bedroom, $575; two-bedroom, $675 three-bedroom, $775 plus utilities. Laundry facilities on site. 937-324-3606.
FOR SALE: Large double with three bedrooms and 1 1/2 baths in each unit. High efficiency furnace. Great "mother- father-in-law" in one side; family-in- second-unit potential. Business zoning available. $239,000. 937-260-8879. Available 6 to 9 p.m.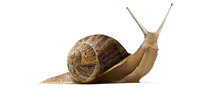 UNLESS YOU'RE A SNAIL you'll have to let go of your house. Do it here, with a photo!
LOST: Black Fitbit fitness band. Looks like a watch. 937-408-9045.
NOTHING LOST or found this week. Found ads are free.
CDL-A DRIVERS: $3,000 sign-on! Full benefits. Paid Fridays. Holidays, vacation, 401K. Safety bonuses and incentives. Regional runs. 888-300-9935.
OFFICE CLEANING. Yellow Springs and Xenia, three to five hours nightly, $9-$9.50 hourly. 937-669-9900, extension 1202 or environmentcontrol.com .
DESIGNER SHOWHOUSE: Historic area tour 2017. Benefiting charities. Now negotiating with designers, stagers, home maintenance persons, artists, contractors and volunteers. Also Internet person, errands, etc. 386-547-7030.
AC SERVICE, 116 Dayton St., Yellow Springs is seeking Plumber Repair Technician and Installer to work with locally owned plumbing and heating company. Previous experience in residential plumbing would include installation of supply and drainage plumbing; faucets and fixtures; water heaters, softeners and disposals. Must have ability to work in tightly-confined work spaces like attics and crawl spaces; and, have ability to handle physical workload required. Please drop off or e-mail resume if interested and pick up an application to complete. 937-767-7406 or Acyso1@aol.com .
SPRINGFIELD MUSEUM of Art seeks Facilities Manager. This position requires adhering to museum standards for climate control, security and customer service. For full announcement, please visit http://www.springfieldart.net . Please send a letter of application, resume and references by April 28 to jhenry@springfieldart.net or Springfield Museum of Art, Attention: Facility Manager Application, PO Box 34, Springfield, Ohio, 45501.
LOCAL LANDSCAPE/construction company looking for reliable and experienced help. Please contact 937-697-1750 or ohiofacilitysolutions@gmail.com .
DRIVERS CDL/A: $3,000 sign-on! Full benefits. Paid weekly. Safety/company rewards. Midwest runs. 888-300-9935.
VOLUNTEERS are needed to be trail monitors at the Glen Helen 5K-10K, 8 a.m.-12 noon, April 23. Hike in to sections of the race, direct runners and walkers, pass out water! Sign up to volunteer by contacting Ann. asimonson@glenhelen.org .
TIME SHARE? Offer your spare time or find someone who wants to share theirs.
SMALL- TO MEDIUM-sized gardens tilled at reasonable rates. Doug, 937-405-5508.
CASE MANAGER for seniors. Family liaison, medical advocate. Activities of daily living, medical appointments and all care needs. Local, certified, bonded. Call 707-490-6576. heartsoulcare.com .
VOICE LESSONS - Vocal therapy, vocal workshops. Learn to sing in a safe, supportive setting! Beginning to intermediate, ages 10-110. http://www.vocalcoachsantarosa.com or 707-490-6576.
THOR AND FRIENDS. Quality landscape maintenance. Mowing, string-trimming, hedge work, edging, planting, pruning, flower beds, hardscape installation (stone, pavers, woodwork) mulching, paths and walkways, fences put up or repaired, gutters cleaned, invasive removals, total property clean ups, hauling and many other outdoor services. Knowledgeable, capable, thoughtful, all-local workers. Thor and Friends. 767-2729 or 750-6090.
LANDSCAPE SERVICES: Lawn mowing. Tree removal, pruning, fences clearing of vines and unwanted trees. Brush hauled away. Call Funderberg. 937-215-8447 or 767-7524.
A-C Service Co., a locally owned plumbing and heating company with a 60-year, responsible relationship with the people of Yellow Springs. 116 Dayton St., 767-7406. For coupons, check out http://www.acserviceyso.com!
ARE YOU FEELING STUCK? Having trouble reaching a goal or getting out of a rut? I'm being trained as a certified Gestalt coach and am looking for practice sessions. Strictly confidential; $10 a session. I'm especially interested in those dealing with retirement or later life issues. Contact Diane Chiddister at 767-1031.
ED'S HANDYMAN Service. Live locally, references, affordable. Siding, repairs, woodwork, windows, hauling, doors, gutters, cleanouts, awnings, soffits. 937-815-8320.
MOWER SALES, repairs and parts. Spring tune-up specials on push, riding and zero-turn mowers. Mower pick up/delivery available. Blade sharpening. Gamble's Sales & Service, 2483 Dayton Road, Springfield, Ohio 45506. Call today! 937-325-8687.
RISE AND SHINE Cleaning Service, using environmentally-friendly products. Home or office. Local references, reasonable rates. Natalie Beck, 244-3194 or nataliescreations@yahoo.com .
VISH'S EARTHSCAPING: Co-creating sacred spaces. Garden design and installation of beds, bolders, trees, stone and gravel paths and patios. Expert pruning, tree service, hedge trimming, gardening and mulch. Vish, 937-450-2129.
DOWNSIZING or decluttering? "Simplicity" can conquer clutter and responsibly dispose of items you no longer use. Compassionate and confidential. 937-389-2030.
NEIL DOG TRAINING ("evolving" certified professional trainer/retired special education teacher) will help you train your dog. If you are committed, I can help. Neil Silvert, 937-767-1991 or nsilvert1949@gmail.com . Free evaluation. Reasonable rates - sliding scale.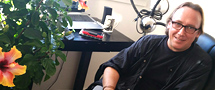 HAIR CUTS AND COLOR: Michael James Hair Salon. 502 S. High St. Open at 9 a.m., Monday-Saturday. 937-581-0746.
I FIX THINGS - Computers, appliances, household, electrical/electronic repair and installation and more. I fix, install, et cetera. David Turner, retired engineer. 767-7849.
GOOD WITH FINANCES? Help someone and advertise your services here.
WATCH KIDS? Let parents know about your invaluable service.
TUCKI BAILEY will be teaching piano, saxophone, flute and vocals. Group for sight-singing and improvisation. Classical, popular and jazz. References available. 626-665-3335. tuckib12@gmail.com .
CELEBRATE EARTH DAY with Tecumseh Land Trust! Join us at Glass Farm to remove honeysuckle from the conservation area off of King Street, Sunday, April 23, 9 a.m. Bring work gloves and a water bottle. For more information call 767-9490 or burns@tecumsehlandtrust.org .
IMMERSION SPANISH FOR AN OLDER GROUP: The local interest in the immersion trips to Cuernavaca is exciting. We are organizing a group of "mostly over 50" folks for two weeks of fun and learning in Cuernavaca, Mexico. The groups for the end of July and Carnival (end of February) are full unless something changes. Although the details can be ironed out by the people who participate, the additional groups are at the end of August, around Halloween (for the Day of the Dead), and during the Christmas season (for the Navidad activities). The program includes room and board, three hours a day of private or semi-private Spanish lessons at your level (beginning to advanced), day trips to local areas of interest and a weekend excursion to a pyramid or other historical site. $1,500 will cover all expenses with the exception of air fare. For more information, please contact Judy Skillings at 937-562-1900 or judithskillings@yahoo.com .
THE NATIONAL ALLIANCE for Mental Illness has two free ongoing and confidential support groups in YS that meet in the art room at the John Bryan Center. NAMI Connection for people living with mental illness meets every Wednesday, 6:30-8 p.m., and the Family Support group meets the second Thursday of the month (April 13) from 7-8:30 p.m. Visit namicgm.org for support groups in Fairborn and Springfield or call 937-322-5600.
WANT A COLOR AD? Too bad: The News is in black and white. But a pre-printed insert costs just a bit less than a dime per insert to distribute in the News. You design, print it in color - we'll stuff it and get it to our readers. Call 767-7373 or email advert@ysnews.com .
CHECK OUT youtube.com/user/yellowspringsnews for over 70 feature videos of village art, education, music, sports, kiln firing, you name it. Go see it.
NEED A GIFT for someone special who lives out of town? If they've got an email address, they've got an inbox. That's where the News will be every Thursday morning! Go to ysnews.com and choose Subscribe to sign them up for the E-edition.
GIVE A SHOUT OUT right here, for free! Let the village know about a good deed. Card of Thanks is free.
GOING SOMEWHERE? Find a ride to share this winter! Save money, the environment and make a friend.
---