---
FOR SALE: CARS, TRUCKS, ETC. | (back to top)
[None this week]
---
[None this week]
---
XBox 360 - With big collection of games and small flat-screen TV. Works perfectly. All reasonable offers considered. Call/text 513-212-3554.
"TWO HUNDRED YEARS of Yellow Springs," including the legacy of Antioch College and written by the News staff, is available for $15 at the New office, Dark Star Books, Sam and Eddie's Open Books, Town Drug or on our website at ysnews.com .
---
SALES AND SPECIALS: Let everyone know what they can find at your business.
---
DOGS, CATS, TORTOISES: find a good home for animals here.
---
NO MONEY NEEDED! List your sevices or items for exchange.
---
FREE: 32-INCH high definition TV, Samsung Model LN32B360, 720p LCD HDTV (2009 model) with remote control, stand and manuals. Netgear N600 wireless dual band router, model WNDR3400 with power supply and manuals. I received replacements for Christmas and no longer need these. 767-1949.
MOVED HERE RECENTLY? Come to the Yellow Springs News office at 253<0x00BD> Xenia Ave., 9 a.m.-5:30 p.m. We'll sign you up for a three-month subscription to the News for free! There's a welcome package for you, too.
---
FROM ARTICHOKES TO XYLOPHONES, this is the place to ask for stuff.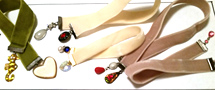 BLINGY JEWELRY or otherwise interesting jewelry that can be connected to a jump ring. Free, please. Making more jazzy bookmarks for NAMI fundraising. 937-408-3678.
---
HI, COMMUNITY! I am a local therapist in search for a warm cozy place in town to see clients on Sundays. Please drop me a note if you have an available space. You can text me at 937-219-4154 or kscottbey@gmail.com .
HELLO! My husband and I are looking for a single family home to buy/rent in or near downtown. We are professional adults in the music and beer industries with three very well behaved miniature dachshunds. If you know of a property with a fenced in yard please send any information our way. Thank you and cheers! massielawson@gmail.com .
LOOKING FOR A PLACE to live? House or apartment to share? Announce it here and find a room or a roommate.
---
HOUSE FOR RENT. Four bedrooms, two baths, full basement, large yard, pet-free, smoke-free building. $1,350/month. Deposit: first, last, security and utility. Available in March. Email ysohio45387@copper.net .
Office Space For Lease. Four individual spaces available ranging from 120-220 square feet. Priced separately $400-$600, including utilities. Rent one or call for price on renting all. Newly refurbished! Smoke-free building. 937-684-2366.
APARTMENT FOR RENT: 207 S. Winter St., second floor, upstairs apartment. Two bedrooms, one bath, central air, off-street parking, close to downtown; washer/dryer, stove and refrigerator furnished. Pet-free building. Immediate availability. $775/month. Call MAP 767-7406.
FOR RENT: Fully furnished second floor two-bedroom, one full bath, short- and long-term stay, available Feb. 1. Hardwood and ceramic tile floors, custom full-sized kitchen with granite countertops, washer/dryer. Central a/c and gas heat. Private deck overlooks Glen Helen. Private parking. All utilities and trash included. Wi-Fi available. Pet- and smoke-free building. $900/month. http://www.theowlsroost.com . Call 937-736-0002.
TWIN COACH APARTMENTS: Two-bedroom apartments, bath-and-a-half, $625 per month. Water, sewer, trash, appliances and central air included in rent. Deposit required, one-year minimum lease. 767-9180 or 408-3424.
TOWNHOUSE APARTMENTS for rent, Hawthorne Place: one-bedroom, $575; two-bedroom, $675 three-bedroom, $775 plus utilities. Laundry facilities on site. 937-324-3606.
---
[None this week]
---
Found! Jan. 8, around 5 p.m., outside of Yellow Springs Post Office - super nice gloves. Please describe them. Baby, it's cold outside. Text or call 513-212-3554.
LOST CAT. Small, long haired cat. Grey, white, brown, very fluffy grey tail. Allen Street/Meadow Lane/Orton Road area. 767-2712.
NOTHING LOST or found this week. Found ads are free.
---
TENOR RANGE VOCALIST needed for semi-pro a cappella ensemble for spring and summer performances. Call Joe at 937-239-1463.
---
TIME SHARE? Offer your spare time or find someone who wants to share theirs.
---
WHOLE HOUSE CARE - Mature and knowledgeable. Experienced in home maintenance, repair, cleaning, pet care (former vet tech), yard care (and snow) and more. References. Mary at 937-677-7030.
RISE AND SHINE Cleaning Service, using environmentally-friendly products. Home or office. Local references, reasonable rates. Natalie Beck, 244-3194 or nataliescreations@yahoo.com .
VISH'S EARTHSCAPING: Now scheduling full-service landscape design and installation for April 2017. Also expert tree pruning, hedge trimming, gravel and stonework. Direct inquiries to vishsearthscaping@yahoo.com .
DOWNSIZING or decluttering? Simplicity can conquer clutter and responsibly dispose of items you no longer use. Compassionate and confidential. 937-389-2030.
ED'S HANDYMAN Service. Live locally, references, affordable. Siding, repairs, woodwork, windows, hauling, doors, gutters, cleanouts, awnings, soffits. 937-815-8320.
NEIL DOG TRAINING ("evolving" certified professional trainer/retired special education teacher) will help you train your dog. If you are committed, I can help. Neil Silvert, 937-767-1991 or nsilvert1949@gmail.com . Free evaluation. Reasonable rates - sliding scale.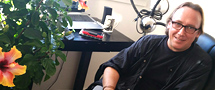 HAIR CUTS AND COLOR: Michael James Hair Salon. 502 S. High St. Open at 9 a.m., Monday–Saturday. 937-581-0746.
COMPUTERS, APPLIANCES, iPods/iTouch, household, electrical/electronic, appliance repair and more. David Turner, retired engineer. 767-7849.
---
GOOD WITH FINANCES? Help someone and advertise your services here.
---
WATCH KIDS? Let parents know about your invaluable service.
---
SIT STRONG fitness classes Tuesday/Thursday, 10:30 a.m. at the John Bryan gym! Free for SilverSneakers; $3 all others. Improve agility, balance, coordination, strength and flexibility on your feet or in your seat at your own pace. Contact Lynn Hardman: 937-765-2379 or yscurves@sbcglobal.net .
ZUMBA GOLD Thursday, 11:30 a.m. at the John Bryan gym! Free for SilverSneakers and YS Senior Center members; $3 all others. Fun music and gentle dance moves from around the world including some line and folk dances. Contact Lynn Hardman: 937-765-2379 or yscurves@sbcglobal.net .
---
THE NATIONAL ALLIANCE for Mental Illness has two free ongoing and confidential support groups in YS that meet in the art room at the John Bryan Center. NAMI Connection for people living with mental illness meets every Wednesday, 6:30-8 p.m., and the Family Support group meets the second Thursday of the month (Jan. 12) from 7-8:30 p.m. Visit namicgm.org or call 937-322-5600.
---
WANT A COLOR AD? Too bad: The News is in black and white. But a pre-printed insert costs just a bit less than a dime per insert to distribute in the News. You design, print it in color - we'll stuff it and get it to our readers. Call 767-7373 or email advert@ysnews.com .
CHECK OUT youtube.com/user/yellowspringsnews for over 70 feature videos of village art, education, music, sports, kiln firing, you name it. Go see it.
NEED A GIFT for someone special who lives out of town? If they've got an email address, they've got an inbox. That's where the News will be every Thursday morning! Go to ysnews.com and choose Subscribe to sign them up for the E-edition.
---
THE YELLOW SPRINGS ARTS Council would like to thank so many people who made this our best Holiday Art Jumble Fundraiser ever! Thank you to the many donators of arty stuff; it couldn't happen without you. To Heartstrings, who have generously donated a wonderful holiday concert each year. To the glorious Gallery Committee, who sets everything up and takes it down at the end. To the fabulous gallery hosts, who donate their time during their very busy holiday season. And lastly, to Holly and Tom Underwood, Steven Deal and Jerome Borchers, who carried and stored boxes and boxes of arty stuff. -Yellow Springs Arts Council
We'd like to thank the individual who runs their snow blower around the West Limestone/Davis Street block at times. So helpful! Thank you and keep warm. -Sam Shaffer
GIVE A SHOUT OUT right here, for free! Let the village know about a good deed. Card of Thanks is free.
---
GOING SOMEWHERE? Find a ride to share this holiday season! Save money, the environment and make a friend.