FOR SALE: CARS, TRUCKS, ETC. | (back to top)
1995 TOYOTA CELICA GT Convertible, red. Low miles. Auto, a/c. New brakes, hoses and rotors. Drives excellent. $3,500. Excellent shape. Must see. 767-9290.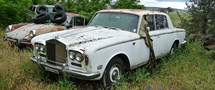 SHOW AND SELL. Find a home for your extra car, right here, with a photo classified ad.
GARAGE SALE: 290 Kingsfield Ct. Friday, July 21 and Saturday, July 22, 10 a.m. - 2 p.m. Trek bike, lots of women's clothing, craft/art supplies, household items. Priced to sell!
YARD SALE: 208 N. Walnut St. Lots of great items. Large $1 tables. Saturday, July 22, 9 a.m. till ?
GARAGE SALE! Saturday, July 22. 9 a.m. - noon, no early birds. 115 Brookside Drive, Yellow Springs. Household items, clothes, CDs, children's books, some antiques and more. Proceeds support YS Kids Playhouse.
PREPARE for good weather and empty garages and basements. Be the first to list your sale!
FIVE TEAK SWEDISH dining chairs, $100 for all. Call 767-1586 to see.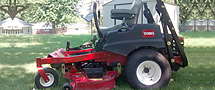 TORO TITAN MX4880-48" Zero Turn Mower. Commercial grade. 21.5 hp Kawasaki engine. Asking $3,100. In excellent condition! 937-562-3293.
FRAMED 2017 RIPPLES COVER original ink artwork by Tom Bachtell. $10 drawing tickets available at Senior Center. Purchase deadline August 4. 767-5751.
"TWO HUNDRED YEARS of Yellow Springs," including the legacy of Antioch College and written by the News staff, is available for $15 at the New office, Dark Star Books, Sam and Eddie's Open Books, Town Drug or on our website at ysnews.com .
SALES AND SPECIALS: Let everyone know what they can find at your business.
DOGS, CATS, TORTOISES: find a good home for animals here.
NO MONEY NEEDED! List your sevices or items for exchange.
MAIL OR MULCH? Need a small box or packing peanuts? Need to mulch those rows? Come by the News office! We have newspapers and often small boxes and packing materials free for the taking. Please call ahead so you know what we have available. 767-7373; Monday-Thursday, 9 a.m. to 5:30 p.m. and up to 1 p.m. on Fridays.
MOVED HERE RECENTLY? Come to the Yellow Springs News office at 253<0x00BD> Xenia Ave., 9 a.m.-5:30 p.m. We'll sign you up for a three-month subscription to the News for free! There's a welcome package for you, too.
RECENT ANTIOCH GRAD seeks small pick-up truck, preferably Toyota. Planning to move cross-country. $2,000 price range. Call or text Greta 206-841-9974, or email gtreistman@antiochcollege.edu.
SEEKING WOODEN, TWIN-BED FRAME and working dehumidifier. Call 767-1384.
FROM ARTICHOKES to xylophones, this is the place to ask for stuff.
QUIET, MATURE ARTIST wishes to relocate back to my home state of Ohio and settle in Yellow Springs to continue my career. I am seeking a very quiet, peaceful, private apartment or furnished room situated in a pet and smoke free environment. Thank you. 828-513-3925.
LOOKING FOR A PLACE to live? House or apartment to share? Announce it here and find a room or a roommate.
ARTIST STUDIO SPACES for rent, coming soon. Call Bruce, 937-767-9455.
APARTMENT FOR RENT: 225 Dayton St., downstairs apartment. Three bedrooms, 1 bath, central air, close to downtown. Washer/dryer, stove and refrigerator furnished. Pet-free building. Immediate availability! $795 per Month. Call Mark Partee at 767-7406.
THE SHOPS OF 100 CORRY ST.: four, newly-remodeled individual office/therapy spaces available. 110-220 square feet each at $300/month. Includes utilities. Smoke-free and pet-free building. 937-684-2366 or lcermele@gmail.com .
FINISHED BASEMENT for rent. Furnished, all utilities paid. Garage and patio. Pet-free building. $1,200 per month. 513-325-3098.
NICE ARTIST STUDIO/work room for rent. Pleasant and private location approximately 20'x20'; $500/month. Call Bruce, 937-767-9455.
STORAGE SPACE for rent. 19'x15' equals 285 square feet. $150/month negotiable. Call Bruce, 767-9455.
HOUSE: Four bedrooms, 2 baths, full basement, large yard, smoke-free building. $1,350/month. Deposit: first, last, security and utility. Available now. Email ysohio45387@copper.net .
TOWNHOUSE APARTMENTS for rent, Hawthorne Place: one-bedroom, $575; two-bedroom, $675 three-bedroom, $775 plus utilities. Laundry facilities on site. 937-324-3606.
FOR SALE: Large double with three bedrooms and 1&half baths in each unit. High efficiency furnace. Great mother/father-in-law in one side; family in second unit potential. 65 North St., Clifton. Business zoning available. $239,000. 937-260-8879. Available 6 to 9 p.m.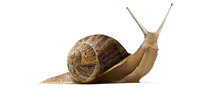 UNLESS YOU'RE A SNAIL you'll have to let go of your house. Do it here, with a photo!
NOTHING LOST or found this week. Found ads are free.
CLASS A DRIVERS! Sign-on bonus. Increased rates. Weekly pay. Full benefits. Lots of incentives. Midwest runs. 888-300-9935.
TIME SHARE? Offer your spare time or find someone who wants to share theirs.
AVAILABLE FOR SIDE JOBS: typing, proofreading, editing, childcare, pet care, light cleaning/organizing, etc. Call or text Tracy, 937-654-2226.
LOOKING TO BUY OR SELL? Please call or text Theresa Thinnes of Home Experts Realty at 937-767-9132
ED'S HANDYMAN Service. Live locally, references, affordable. Siding, repairs, woodwork, windows, hauling, doors, gutters, cleanouts, awnings, soffits. 937-815-8320.
WHAT'S NEXT? There's no road map for moving into the next phase of life, but Gestalt coaching can help you move forward with clarity and awareness. Specializing in later life (including retirement) and creative process issues. Confidential. Diane Chiddister, Gestalt certified coach, 767-1031.
LANDSCAPE SERVICES: Lawn mowing. Tree removal, pruning, fences clearing of vines and unwanted trees. Brush hauled away. Call Funderberg. 937-215-8447 or 767-7524.
A-C SERVICE Co., a locally owned plumbing and heating company with a 60-year, responsible relationship with the people of Yellow Springs. 116 Dayton St., 767-7406. For coupons, check out http://www.acserviceyso.com!
NEIL DOG TRAINING ("evolving" certified professional trainer/retired special education teacher) will help you train your dog. If you are committed, I can help. Neil Silvert, 767-1991 or nsilvert1949@gmail.com . Free evaluation. Reasonable rates - sliding scale.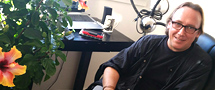 HAIR CUTS AND COLOR: Michael James Hair Salon. 502 S. High St. Open at 9 a.m., Monday-Saturday. 937-581-0746.
I FIX THINGS - Computers, appliances, household, electrical/electronic repair and installation and more. I fix, install, et cetera. David Turner, retired engineer. 767-7849.
GOOD WITH FINANCES? Help someone and advertise your services here.
WATCH KIDS? Let parents know about your invaluable service.
[None this week]
[None this week]
WANT A COLOR AD? Too bad: The News is in black and white. But a pre-printed insert costs just a bit less than a dime per insert to distribute in the News. You design, print it in color - we'll stuff it and get it to our readers. Call 767-7373 or email advert@ysnews.com .
CHECK OUT youtube.com/user/yellowspringsnews for over 70 feature videos of village art, education, music, sports, kiln firing, you name it. Go see it.
NEED A GIFT for someone special who lives out of town? If they've got an email address, they've got an inbox. That's where the News will be every Thursday morning! Go to ysnews.com and choose Subscribe to sign them up for the E-edition.
GIVE A SHOUT OUT right here, for free! Let the village know about a good deed. Card of Thanks is free (20 words or less).
GOING SOMEWHERE? Find a ride to share! Save money, the environment and make a friend.
---