For sale: cars, trucks, etc. | (back to top)
GARAGE SALE FUNDRAISER for Be Present. Toys, books, kitchenware, small treasures, tarot decks, goddesses, gifts that need to be passed on, tent, sleeping bag, CDs, cool stuff I don't use anymore. Saturday, April 21 at 304 N. Winter St. from 12:30-5 p.m. No early birds unless you are coming to work.
SEIZE THE NICE DAYS and empty garages and basements. Get a yard sale going and announce it here!
BLOW-OUT SALE — quartz and specimen minerals, plus jewelry and art, all 50 percent off. Saturday, April 21, 9 a.m.–5 p.m. 1730 Southview Drive in Yellow Springs. Absolute last chance! Thanks to all who supported us.
"TWO HUNDRED YEARS of Yellow Springs," including the legacy of Antioch College and written by the News staff, is available for $15 at the News office, Dark Star Books or Town Drug.
XENIA SHOE & LEATHER — shoe repair, custom leather work, zippers fixed, dry cleaning/alterations and the best shoes and boots for your feet. 21 E. Main St., Xenia. 376-8156. http://www.xeniashoe.com.
SALES AND SPECIALS: Let everyone know what they can find at your business.
DOGS, CATS, TORTOISES: find a good home for animals here.
NO MONEY NEEDED! List your sevices or items for exchange.
NEED MULCH? Come by the News office! We have old newspapers. 767-7373; Monday–Friday, 9 a.m. to 5:30 p.m.
MOVED HERE RECENTLY? Come to the Yellow Springs News office at 253½ Xenia Ave., 9 a.m.–5:30 p.m. We'll sign you up for a three-month subscription to the News for free! There's a welcome package for you, too.
WANTED: Lower-mileage, reliable car. No major issues. You're a gentle owner; we'll be gentle owners, too! Call Grant, 769-5018.
AM/FM STEREO RECEIVER wanted and/or record player, speakers. Call 767-1384.
FROM ARTICHOKES to xylophones, this is the place to ask for stuff.
NEED SECURE garage space for two small, old convertibles. 767-9290.
LOOKING FOR A PLACE to live? House or apartment to share? Announce it here and find a room or a roommate.
COZY TWO-bedroom house for rent. One-car garage. New HVAC, across from Gaunt Park, one year lease, renter pays all utilites. $825/month. Good references. Smoke- and Pet-free building. 767-7766.
THREE-BEDROOM HOUSE with two-car garage on one acre just north of Yellow Springs. Smoke-free, pet friendly, semi-furnished home. Great gardening space. $1,175/month plus utilities. Call Ellen at 937-389-2030.
YELLOW SPRINGS FAMILY is looking for housemate. One-bedroom, $430 monthly rent, includes utilities. Pet-free, smoke-free building. More info, text 937-305-2644.
ONE BEDROOM apartment for rent, half duplex. Good size kitchen, four blocks from downtown on large lot shared with landlord who lives next door. Pet-free and smoke-free building. Possibility of gardening. Two blocks from bike path. New windows, furnace, on-demand hot water. Available now. Call or text 410-948-2401.
THE SHOPS OF 100 CORRY ST.: one, newly remodeled individual office/therapy space with common waiting area available at $300/month. Includes utilities. Smoke-free and pet-free building. 937-684-2366 or lcermele@gmail.com.
FOR RENT: like new, five-room business suite, remodeled by Springfield Regional Medical. This can be your professional office space in Yellow Springs! Ample off-street parking, hot water heat and all utilities included. Rent recently adjusted downward as waiting room is now occupied. Professional Building, 716 Xenia Ave. Available now. 767-9290.
TOWNHOUSE APARTMENTS for rent, Hawthorne Place: one-bedroom, $595; two-bedroom, $695 three-bedroom, $795 plus utilities. Laundry facilities on site. 937-324-3606.
1881 VICTORIAN HOME in Wittenberg University historic area and off of N. Limestone St. Now a duplex, separate meters or will help convert it for a large single-family home. Easy fixer-upper — have most materials. 22 new vinyl Anderson thermopane windows installed five years ago. Three fireplaces. Could be five bedroom, three bath home. Upper porch and roof top sun deck. Three-car detached garage with 220 electric workshop, gas heat and alley access. Located near Art Museum, Veteran's Park, bike-trail and white-water rafting. Private brick driveway. Retirement sale. Clear deed, could land contract. Payments could be under $400 monthly or reduced for cash offer. $35,000 (pay attention - not a misprint!) Previous sale at $87,000. Any partial trades considered. 386-547-7030.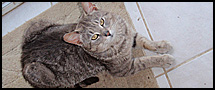 DOES THIS MALE, gray tabby belong to you? We need to know whether or not he is a stray. Please contact Amy. Text/call 937-768-2979. Wildwomanphotos@aol.com.
NOTHING LOST or found this week. Found ads are free.
RELIABLE part-time daily help needed during summer/fall months watering the gardens at shops of 100 Corry. $10/hour. Serious inquiries only. 937-684-2366 or lcermele@gmail.com.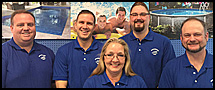 NOW HIRING friendly faces for Knickerbocker Pools. Locations in Xenia, Springfield and Huber Heights. Must be over 18, be available evenings and weekends, have valid OH DL and own transportation to work. Apply in person at 2000 N. U.S. 68 in Xenia. KnickerbockerPools.com.
TIME SHARE? Offer your spare time or find someone who wants to share theirs.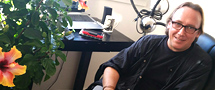 HAIR CUTS AND COLOR: Michael James Hair Salon. 502 S. High St. Open at 9 a.m., Monday–Saturday. 937-581-0746.
LAWN CARE and Landscaping — locally owned and operated company offering mowing, lawn care, landscaping, light excavation, and construction services for both residential and commercial properties. Call or text 937-697-1750 for your free estimate today!
LANDSCAPE MAINTENANCE — Mowing (regular or vacation). Hedges trimmed. Pruning. Beds edged, planted, weeded, mulched. Total property cleanups. Invasives eradicated. Heritage piles removed. Fences put up or repaired. Gutters cleaned. Many other outdoor chores. Hauling. Knowledgeable all-local workers. Reliable. 767-2729 (voice message) or 750-6090 (text message). Thor and Friends.
ED'S HANDYMAN Service. Live locally, references, affordable. Siding, repairs, woodwork, windows, hauling, doors, gutters, cleanouts, awnings, soffits. 937-815-8320.
WOULD YOU LIKE a tarot reading from a gifted, upbeat psychic with over a decade of experience? Email AshleyTarotYS@gmail.com to book now!
ALL AROUND HOME services. Painting, repairs, trim work, maximizing storage space, custom closets, cleaning out garages, removing debris, yard/garden work, raised beds. I help you to make your house your home. Call or text Mark at 937-432-5555.
MUSIC LESSONS: piano, flute, saxophone — all genres, vocal — jazz/popular, music theory and sight singing. Tucki Bailey at 626-665-3335.
VOICE LESSONS — Vocal therapy, vocal workshops. Learn to sing in a safe, supportive setting! Beginning to intermediate, ages 10–110. http://www.vocalcoachsantarosa.com or 707-490-6576.
A-C SERVICE Co., a locally owned plumbing and heating company with a 60-year, responsible relationship with the people of Yellow Springs. 116 Dayton St., 767-7406. For coupons, check out http://www.acserviceyso.com!
NEIL DOG TRAINING ("evolving" certified professional trainer/retired special education teacher) will help you train your dog. If you are committed, I can help. Neil Silvert, 767-1991 or nsilvert1949@gmail.com. Free evaluation. Reasonable rates — sliding scale.
GOOD WITH FINANCES? Help someone and advertise your services here.
WANT A COLOR AD? Too bad: The News is in black and white. But a pre-printed insert costs just a bit less than a dime per insert to distribute in the News. You design, print it in color — we'll stuff it and get it to our readers. Call 767-7373 or email advert@ysnews.com.
CHECK OUT youtube.com/user/yellowspringsnews for over 70 feature videos of village art, education, music, sports, kiln firing, you name it. Go see it.
NEED A GIFT for someone special who lives out of town? If they've got an email address, they've got an inbox. That's where the News will be every Thursday morning! Go to ysnews.com and choose Subscribe to sign them up for the E-edition.
LAURIE DREAMSPINNER: thank you for all the great things you have done for friends and community. Your warm and generous heart sends light and love out into the world. We are grateful for your healing spirit—The Harmony House Family.
REVISITING CHAPTERS of the Village Book — Liz Kelly, Gabby, Bee Conrad, Rachet, Bill Chappelle, Cheryl Welch, Huey and Maxine Jones, Maxine's mother, I.G.A Tom, B.J. Peterson, Hannah and Dick Northway, Carrie Baldwin, Joe Holly, Deacon Sneed, Gay and Mary, Sparky, Cookie, John Winks, Jean and Hardy Trolander, Brian Stubblefield, Helen and Willie McCray, Bill Houston, Faith Patterson, Ruth Bean, John Ott, Timmy Harris, Rae Jacob, Ana Gregor, Elaine Comegys, John Neff, Zip Hamilton, Conehead, Sport, Melvin Douglas, Karen Adams, Jimmy Kitzmiller, Carolion, Martha James. I give thanks. May the seeds you planted continue to sprout.
HUGE "thank you" to the individual contributors, Feminist Health Fund, another local organization and Wendy Levitch, who coordinated the fundraising efforts for an electric assist motor for my trike. I can now resume riding, gardening and visiting throughout the village. You have given me the gift of mobility appropriate to my needs.
GIVE A SHOUT OUT! Let the village know about a good deed. Card of Thanks is free — 40 words or less.
GOING SOMEWHERE? Find a ride to share! Save money, the environment and make a friend.
---