FOR SALE: CARS, TRUCKS, ETC. | (back to top)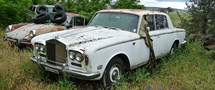 SHOW AND SELL. Find a home for your extra car, right here, with a photo classified ad.
COMMUNITY YARD SALE-Saturday, August 19, 9 a.m.-3 p.m. Bethel Lutheran Church, corner of Jackson Rd. and Rt. 68. Vintage, antique items, Pottery Barn linens & quilts, electronic keyboard, jewelry & women's clothing.
MULTI-FAMILY YARD SALE-585 W. South College Street, Friday, Aug.18, 1 a.m.-4 p.m., Saturday, Aug. 19, 9 a.m.-3 p.m. Rain date Sunday, Aug. 20, 10 a.m.-1 p.m. Kids toys, clothing, household items and much more.
PREPARE for good weather and empty garages and basements. Be the first to list your sale!
KENMORE REFRIGERATOR $115, GE electric stove $150, Admiral washer $130, Admiral dryer $130. Call after 10 a.m. 937-725-6000.
BICYCLES FOR SALE-also, four different vehicle bicycle transport racks, two reese-hitch type, others are clip-on adjustable. Bicycle brands include four touring bikes -Mishiki, Raven, Puch and Ross. Other bikes include CCM Elite girls bike, two mongoose mountain bikes, one Magna girls bike, like new with training wheels. Make offers on one or all, dealers welcome. Moving sale. Hundreds of other items! 386-547-7030.
SPRINGFIELD LIQUIDATION! Including real estate. Two large historic homes (see photo in display ad.) Antiques, collectibles, claw-foot oak dining table with five carved-back chairs, walnut Duncan Fife claw-foot drop-leaf dining table, wood stove, Apache fireplace insert (electric fan), shop equipment, utility trailers, vintage boats, art. Air compressors (110 volt/220volt). Two men's touring bikes, two Mongoose off-road bikes. Super collector car: 1929 Duesenberg Roadster. Clone tribute car (steel-bodied!) 1916 reproduction Indian motorcycle with 2016 200cc four-stroke engine. More! Call for additional list. Make any fair offers. Retirement sale. 386-547-7030.
DODGE GRAND CARAVAN. 2003, Special edition, long-bodied style (three seats). Exterior is snow-white, interior is nice, earth-colored cloth. New tires, brakes, etc. 151,108 miles. New hitch with bike rack and touring bikes included. Reduced! $2,250. 386-547-7030.
TWO BOATS -one low-profile, Glasstron, 1968 classic, was big block V-8, selling without motor now, tandem axle trailer. Make offer. Also, Correct Craft, 1957, Cypress Gardens Florida ski boat, extremely rare. Needs restoration, but a great a survivor. Both under $1,500! 386-547-7030.
1976 ETHAN ALLEN CHERRY, rolltop desk. $200 with chair. 937-270-0490.
HOWARD MILLER GRANDFATHER CLOCK. $700 obo. Excellent condition. 937-270-0490.
"TWO HUNDRED YEARS of Yellow Springs," including the legacy of Antioch College and written by the News staff, is available for $15 at the New office, Dark Star Books, Sam and Eddie's Open Books, Town Drug or on our website at ysnews.com .
NEW ARRIVALS AT EPIC Book Shop-Yellow Submarine nesting doll with The Beatles nested inside, $65; How To Attain Enlightenment: The Vision of Nonduality, by James Swartz, new $15.95. 229 Xenia Ave. 767-2091.
SALES AND SPECIALS: Let everyone know what they can find at your business.
DOGS, CATS, TORTOISES: find a good home for animals here.
NO MONEY NEEDED! List your sevices or items for exchange.
CANOE/KAYAK/SMALL boat carrier on ball hitch to be towed behind car; wired for light connection. 937-767-7814.
MAIL OR MULCH? Need a small box or packing peanuts? Need to mulch those rows? Come by the News office! We have newspapers and often small boxes and packing materials free for the taking. Please call ahead so you know what we have available. 767-7373; Monday-Thursday, 9 a.m. to 5:30 p.m. and up to 1 p.m. on Fridays.
MOVED HERE RECENTLY? Come to the Yellow Springs News office at 253<0x00BD> Xenia Ave., 9 a.m.-5:30 p.m. We'll sign you up for a three-month subscription to the News for free! There's a welcome package for you, too.
FROM ARTICHOKES to xylophones, this is the place to ask for stuff.
MATURE, QUIET WOMAN serving as Yellow Springs Home, Inc.'s AmeriCorps VISTA seeks two-bedroom house or apartment in or very near to Yellow Springs for herself, daughter who will be attending Antioch College and two small dogs. Excellent references. Please call 767-2790 and ask for Eleanor or email at eleanoryshome@gmail.com . Thank you!
QUIET, MATURE ARTIST wishes to relocate back to my home state of Ohio and settle in Yellow Springs to continue my career. I am seeking a very quiet, peaceful, private apartment or furnished room situated in a pet- and-smoke free environment. Thank you. 828-513-3925.
LOOKING FOR A PLACE to live? House or apartment to share? Announce it here and find a room or a roommate.
SECOND-STORY EFFICIENCY. Private, quiet, lots of light, off-street parking. Smoke-free unit, indoor cats allowed. $425 plus utilities, deposit. Call 767-1453 and leave message.
COUNTRY HOME, completely remodeled. Hardwood floors throughout, new bath, new kitchen, three bedrooms, central air. Four miles from Yellow Springs. Private and quiet with two out buildings. $1,075 per month with deposit and references. 657-5435 or 376-2159.
FOR RENT: Three-bedroom home in village. Central air, kitchen renovated 2016, refinished hardwood floors. Attached garage, 1<0x00BD> baths, major appliances, full basement. $1,250/month plus utilities. Smoke-free and pet-free building. Call Rodney or Michelle at 937-767-7148.
FURNISHED SUBLET-two bedrooms, 2 baths, office, family room, fireplace, washer/dryer, fenced-in yard, walk to downtown. Smoke-free building. Available Sept. 1-Dec. 15 (negotiable), $1,250/month + utilities, deposit + $50 cleaning fee, references required. 937-760-9633 or holhuds@gmail.com .
THE SHOPS OF 100 CORRY ST.: three, newly-remodeled individual office/therapy spaces with common waiting area available. 110-220 square feet each at $300/month. Includes utilities. Smoke-free and pet-free building. 937-684-2366 or lcermele@gmail.com .
ARTIST STUDIO SPACES for rent, coming soon. Call Bruce, 937-767-9455.
NICE ARTIST STUDIO/work room for rent. Pleasant and private location approximately 20'x20'; $500/month. Call Bruce, 937-767-9455.
STORAGE SPACE for rent. 19'x15' equals 285 square feet. $150/month negotiable. Call Bruce, 767-9455.
HOUSE: Four bedrooms, 2 baths, full basement, large yard, smoke-free building. $1,350/month. Deposit: first, last, security and utility. Available now. Email ysohio45387@copper.net .
TOWNHOUSE APARTMENTS for rent, Hawthorne Place: one-bedroom, $595; two-bedroom, $695 three-bedroom, $795 plus utilities. Laundry facilities on site. 937-324-3606.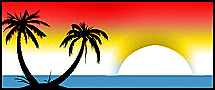 WORLD'S MOST FAMOUS BEACH - Daytona Beach, Florida, 32114. Centrally located in Tarragona Woods. Minutes from race track, mall, Daytona State University, Mainland High School, Emery Riddle Aviation University. Five minutes to the beach. Largest corner lot in area. 400 feet of frontage, three driveways, five bedrooms, 3 baths, five koi ponds, six 10' yard lamps. Was listed for $389,000 with Re/Max realty. Clear deed, make offer. Downsizing to condo or home in the tri-county area. Any other trades? 386-547-7030.
FOR SALE: Large double with three bedrooms and 1&half baths in each unit. High efficiency furnace. Great mother/father-in-law in one side; family in second unit potential. 65 North St., Clifton. Business zoning available. $239,000. 937-260-8879. Available 6 to 9 p.m.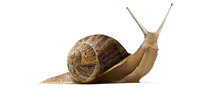 UNLESS YOU'RE A SNAIL you'll have to let go of your house. Do it here, with a photo!
NOTHING LOST or found this week. Found ads are free.
CLASS A DRIVERS! Sign-on bonus. Increased rates. Weekly pay. Full benefits. Lots of incentives. Midwest runs. 888-300-9935.
DESIGNER SHOWHOUSE: Wittenberg College historic area tour 2017. Benefiting charities. Now negotiating with designers, stagers, home maintenance persons, artists, contractors and volunteers. Also Internet person, errands, housekeeping and cleaning, part-time OK, day or evenings OK. Or, buy it now for about half of its future appraised value potential. Possible motor coach, sailboat or large traveling van on trade. May finance at $300/400 monthly. 386-547-7030.
WE ARE LOOKING FOR a cook for a part to full-time position at the Clifton Mill. Must have a positive mental attitude, ability to work in a fast-paced environment. Immediate work availability and we will train to cook multiple orders at a time all while serving presentable, delicious food. Pay is based on experience and ability. Opportunity to grow within the company! Contact Jessica at 767-5501 or info@cliftonmill.com .
THE ARTHUR MORGAN INSTITUTE for Community Solutions seeks a part-time Administrative Assistant. Work includes website and social media updating, general clerical tasks, and some layout and design. Please send resume and references to Box 243, Yellow Springs, OH 45387.
YELLOW SPRINGS COMMUNITY Children's Center is seeking an individual to fill full-time position as After-School Program Lead Teacher. Responsibilities include coordinating and supervising the after-school program at Mills Lawn Elementary School. Bachelor's degree in elementary education or equivalent is required. Must have immediate availability. Send resume to ysscdirector@gmail.com . No phone calls please. Deadline for resumes is August 20.
YELLOW SPRINGS SENIOR CENTER is seeking individual to fill part-time salaried position as Support Services Manager. Responsibilities include providing assistance to seniors in accessing information, coverage, benefits, and services. Will make referrals for community services and troubleshoot. Some evenings and weekends. LSW or equivalent required. Send resume to ssmanageryssc@gmail.com . No phone calls please. Deadline for resumes is August 19.
YELLOW SPRINGS COMMUNITY Children's Center is seeking a Director. The 75 year-old Center is located in a quaint and distinctive village in rural southwest Ohio. The Center serves and seeks to attract private pay and publically subsidized families in a diverse, progressive environment. The Director must have a passion for children, be communicative and collaborative, and be committed to fostering the knowledge and skills of teachers and staff. Ideal candidate will have a Bachelor's degree in early childhood education or equivalent, at least 2 years of work experience in the field, licensing experience, and the ability to work with a Board of Directors. Send resume and cover letter to edsearchysccc@gmail.com by August 25, 2017.
LOCAL LANDSCAPING AND CONSTRUCTION COMPANY looking for reliable and experienced help. Please contact 937-697-1750 or ohiofacilitysolutions@gmail.com .
TIME SHARE? Offer your spare time or find someone who wants to share theirs.
FORMER YELLOW SPRINGS resident, Joy Joseph, will be in town in September and is looking for house/pet sitting opportunities. Call 505-435-8965.
RESTARTING YELLOW SPRINGS Weight Watchers in September if we get 15 participants to commit to 12 weeks. Wednesdays, 6-7 p.m. Local leader. For more information call 937-689-0180.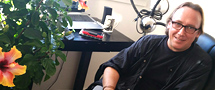 HAIR CUTS AND COLOR: Michael James Hair Salon. 502 S. High St. Open at 9 a.m., Monday-Saturday. 937-581-0746.
OHIO FACILITY SOLUTIONS, local company offering property maintenance, lawn mowing, landscaping, and construction services. Call today about the Yellow Springs appreciation discounts we are offering from now until October 15! 937-697-1750 or ohiofacilitysolutions@gmail.com .
INDIVIDUAL YOGA SESSIONS with Joyce Reena Appell. 937-475-6371.
GET YOUR EVENT groovin' with DJBobbyLite and the vinyl record experience. Funk, soul, hip-hop, dance, pop, reggae, latin, electronic, lounge and jazz LPs and 45s are in the crates at your event/party. Or rent our sound gear and plug in your own digital mix. 767-1384 or bobhasek@gmail.com .
VISH'S EARTHSCAPING: Co-creating sacred spaces. Expert pruning, tree service, hedge trimming, gardening and mulching. Garden design and installation of beds, borders, trees, stone and gravel paths and patios. Vish, 937-450-2129.
RELAX AND LET ME DO THE CLEANING! Commercial and residential. Free estimates, local references. Call owner Lisa Ratliff. 937-901-3663 or 937-504-7276
LOOKING TO BUY OR SELL? Please call or text Theresa Thinnes of Home Experts Realty at 937-767-9132
ED'S HANDYMAN Service. Live locally, references, affordable. Siding, repairs, woodwork, windows, hauling, doors, gutters, cleanouts, awnings, soffits. 937-815-8320.
WHAT'S NEXT? There's no road map for moving into the next phase of life, but Gestalt coaching can help you move forward with clarity, meaning and awareness. Specializing in later life (including retirement) and creative process issues. Confidential. Diane Chiddister, Gestalt certified coach, 767-1031.
LANDSCAPE SERVICES: Lawn mowing. Tree removal, pruning, fences clearing of vines and unwanted trees. Brush hauled away. Call Funderberg. 937-215-8447 or 767-7524.
A-C SERVICE Co., a locally owned plumbing and heating company with a 60-year, responsible relationship with the people of Yellow Springs. 116 Dayton St., 767-7406. For coupons, check out http://www.acserviceyso.com!
NEIL DOG TRAINING ("evolving" certified professional trainer/retired special education teacher) will help you train your dog. If you are committed, I can help. Neil Silvert, 767-1991 or nsilvert1949@gmail.com . Free evaluation. Reasonable rates - sliding scale.
I FIX THINGS - Computers, appliances, household, electrical/electronic repair and installation and more. I fix, install, et cetera. David Turner, retired engineer. 767-7849.
GOOD WITH FINANCES? Help someone and advertise your services here.
WATCH KIDS? Let parents know about your invaluable service.
THE ANTIOCH SCHOOL, the oldest democratic school in the nation and soon to begin its 96th year, has a few remaining openings for the upcoming school year. Interested families with children age 3<0x00BD> years through 6th grade should contact Nathan Summers, School Manager, at nathan@antiochschool.org or 937-767-7642. Please visit http://www.antiochschool.org for more information.
DAYTON BOOK FAIR round-up. Do you have books that need a new home? We'd gratefully receive your donation of used books, movies, CDs, records, games and puzzles. Come to 201 King St. on Saturday, August 19, 10 a.m.-1 p.m. Donation receipts provided. Items will be sold at our yearly book sale, Nov. 10-13, 2017 at the Montgomery County Fairgrounds with proceeds benefiting local charities-Artemis Center, Caesar's Ford Theatre and Dayton Public Radio. Also, donations taken all year round at 2181 Embury Park Rd. in Dayton or pickup can be arranged. See daytonbookfair.com or call 937-999-4491. We are a 501(c)(3) non-profit organization.
THE WHOLE TOWN is invited-music, fun and ice cream social! Hosted by Yellow Springs Home Inc. Meet new homeowners the Honchel family and join us for ice cream, games, music, and a membership meeting. Sunday, Aug. 27, 2017 from 2 - 4 p.m. on the Dayton Street facing side lawn of the Yellow Springs United Methodist Church at 202 S. Winter Street. For info and to RSVP, please call 767-2790 or email info@yshome.org .
YELLOW SPRINGS MONTESSORI SCHOOL is now accepting applications for the 2017/2018 school year! YSMS fosters the intellectual, emotional and social growth of preschool-aged children while using the Montessori method to encourage the moral development of each child. For more information email ysms.kids@gmail.com or call lead teacher Christy Lewis at 937-657-4541.
WANT A COLOR AD? Too bad: The News is in black and white. But a pre-printed insert costs just a bit less than a dime per insert to distribute in the News. You design, print it in color - we'll stuff it and get it to our readers. Call 767-7373 or email advert@ysnews.com .
CHECK OUT youtube.com/user/yellowspringsnews for over 70 feature videos of village art, education, music, sports, kiln firing, you name it. Go see it.
NEED A GIFT for someone special who lives out of town? If they've got an email address, they've got an inbox. That's where the News will be every Thursday morning! Go to ysnews.com and choose Subscribe to sign them up for the E-edition.
GIVE A SHOUT OUT right here, for free! Let the village know about a good deed. Card of Thanks is free (20 words or less).
GOING SOMEWHERE? Find a ride to share! Save money, the environment and make a friend.
---