For sale: cars, trucks, etc. | (back to top)
BUICK LeSabre Custom 2004 — $3,350, 170,000 miles, mechanically great, A/C needs repair, tires very good, AM/FM Stereo-CD Player. Call 937-681-9241.
2006 SCION XB Black Pearl, dealer serviced, new brakes, exhaust. Great shape, low mileage, $3200. 767-2611.
2017 FORD FOCUS four-door sedan. 1,875 miles. Automatic, four-cylinder Ecoboost engine. White exterior, black interior. 30 mpg, one owner, climate control. CD player, cruise control, bluetooth connection. Premium wheels and security system. Super nice car at a great price. Must see. Dealer price is $26,000. Asking $17,750. 937-372-3261.
GARAGE SALE: Saturday, Oct. 14, 3341 W. Jackson Rd., (north of Young's, turn left) 9 a.m.–2 p.m. No early birds.
KITCHEN SALE: 245 N. High St., 9 a.m.–5 p.m., Friday, Oct. 13 and Saturday, Oct. 14. 300 cookbooks, small appliances, food storage containers, cups, bowls and glasses, utensils and gadgets. Cookware — cast iron, copper and glass. Spices and teas, cleaning agents. Many items brand new!
SEIZE THE NICE DAYS and empty garages and basements. Get a yard sale going — summer's not quite over!
HOT TUB — Three person. Good condition. Unused and winterized for two years. Free. You remove, or professionally moved for $340. 937-750-1072.
FOUR-PIECE off-white wicker bedroom furniture set. Very good condition. Includes: single bed frame and headboard, Stearns and Foster box spring, dresser with mirror, oval standing full mirror, night stand, two dresser lamps and white bed skirt. Only $125. Call 926-1988.
BATIKS BY ROBIN Zimmerman will be for sale Street Fair day only in front of Unfinished Creations, 243 Xenia Ave.
CRYSTAL FLUTE 'c' piccolo with original box and papers, $40. New, 2" queen, soft Talalay latex mattress topper, $200 ($340 retail). Antique claw foot tub, small, great shape, $300. Yamaha portable grand keyboard (DGX 230), like new, free case, $225 and Behringer keyboard amp, $150 (or both for $350). 937-510-3726.
PUMPKINS FOR SALE — size range of mini to giant. 50 cents per pound. Will deliver. Trees on Trebein Farm at the corner of Dayton-Yellow Springs Rd. and Trebein Rd. 937-546-2115. Like us on Facebook.
DELICIOUS, FRESH LAMB, local, raised outside on pasture. Pre-order a freezer lamb for mid-October, or by the pound. Gourmet Awassi fat tail sheep are a middle-eastern delicacy. Delicious, low fat meat. Call or text 937-671-0832.
"TWO HUNDRED YEARS of Yellow Springs," including the legacy of Antioch College and written by the News staff, is available for $15 at the New office, Dark Star Books, Sam and Eddie's Open Books, Town Drug or on our website at ysnews.com.
YELLOW SPRINGS FARMERS Market moves to Sunday — this week only — including Blue Oven Bakery! 8 a.m.–noon. The market then returns to Saturdays, 8 a.m.-noon. Come out to support your local farmers and producers.
SALES AND SPECIALS: Let everyone know what they can find at your business.
DOGS, CATS, TORTOISES: find a good home for animals here.
NO MONEY NEEDED! List your sevices or items for exchange.
Stop by the Community Solutions booth (#201) during Street Fair and receive a free book by Arthur Morgan.

NEED MULCH? Come by the News office! We have old newspapers. 767-7373; Monday–Friday, 9 a.m. to 5:30 p.m.
MOVED HERE RECENTLY? Come to the Yellow Springs News office at 253½ Xenia Ave., 9 a.m.–5:30 p.m. We'll sign you up for a three-month subscription to the News for free! There's a welcome package for you, too.
DIGITAL TV ANTENNA wanted. Please call 767-1384.
FROM ARTICHOKES to xylophones, this is the place to ask for stuff.
WANTED LAND/LOT — Looking for buildable lot on quiet street in Yellow Springs near Antioch or Friends. Contact 808-347-6217 or amyla0@hotmail.com.
PROFESSIONAL WOMAN seeking one-bedroom, cat friendly apartment, walking/bicycling distance to downtown. Non-smoker. $700/max including utilities. One year lease. Contact 937-716-5395.
LOOKING FOR A PLACE to live? House or apartment to share? Announce it here and find a room or a roommate.
LOOKING FOR A PLACE in Yellow Springs with character? We've got it to spare. This is a renovated 19th century schoolhouse with addition. Configured as three bedrooms and two baths (and one giant bathtub.) It has many features, quirks, and charms. Convenient location; close enough to walk to the downtown area, far enough to leave the bustle behind if desired. Garden setting with large yard. Attic space and small shed for storage. Chicken coop on-site, unused at present. Seeking long-term tenant with good credit and references. Pets negotiable. $1,450 per month. Email rental2017@pex.net.
AWESOME OPPORTUNITY! One-bedroom apartment, perfect location, 322 S. Stafford, $625. Call Kimberly at RE/MAX Victory, 937-271-2832.
TWIN COACH APARTMENTS: Two-bedroom apartments, washer and dryer hook-up, $650 per month. Tenant pays gas and electric. Appliances and central air included in rent. Deposit required, one-year minimum lease. 408-3424 or 767-9180.
THREE-BEDROOM, spacious, well-maintained home. Safe working-class neighborhood in Dayton. 25 minutes to Yellow Springs. $650/month. Available Nov. 1. jhempfling@woh.rr.com.
OFFICES FOR RENT: First floor, south windows, carpeting, good light. Inviting waiting area. $320/month. Second floor, larger office, north and east windows, closet, very private, $285/month. Both offices have ample paved parking; all utilities paid. 767-9290.
HOUSE IN YELLOW SPRINGS for rent: Single-level, 1950s, perfect for family relocating to Yellow Springs area. Master bedroom/bath, two additional bedrooms with bath. Office and library. Hardwood floors, birch woodwork, built-in bookshelves. two-car carport, brick patio, back and front yards. Central air, major appliances, smoke-free building. Small pets welcome. $1,360/month. Security plus utility deposit. Available now. Call 443-824-5457.
HOUSE FOR RENT in Yellow Springs: Newly remodeled home with two bedrooms, living room, kitchen, bathroom and utility room. This house has newly installed vinyl flooring and carpeting, a 96% efficient gas furnace with central air. All major appliances are provided (electric kitchen stove, refrigerator, washer/dryer). The house is located on a large lot-and-a-half property with a nice storage shed and a newly built deck at the rear of the house. Landscaping and yard work will be the responsibility of lessor. Good credit scores required. Available now. Call 248-978-3639.
ARTIST STUDIO/OFFICE SPACE for rent. 11'x 15' room — 165 sq. ft. $225 per month. Call Bruce, 937-767-9455.
TOWNHOUSE APARTMENTS for rent, Hawthorne Place: one-bedroom, $595; two-bedroom, $695 three-bedroom, $795 plus utilities. Laundry facilities on site. 937-324-3606.
NOTHING LOST or found this week. Found ads are free.
WEB AND GRAPHIC Designer will work on development and production of print and online communications materials for use in marketing, fundraising, publications and the other visual media needed by Antioch College and its curricular assets. For a more detailed job description and qualifications go to http://www.antiochcollege.edu/about/employment.
COMMUNICATIONS SPECIALIST is responsible for writing and editing a variety of communications projects (both print and online) serving the entire Antioch College community. Due to the nature of this position, nonstandard hours may be required. For a more detailed job description and qualifications go to http://www.antiochcollege.edu/about/employment.
DOG BATHER/DRYER wanted. No experience necessary — will train. Must work Saturdays and be at least 18 years old. Apply in person at Fairborn Pet Grooming and Boarding.
WE ARE LOOKING FOR A COOK for a part- to full-time position at the Clifton Mill. Must have a positive mental attitude, ability to work in a fast-paced environment. Immediate work availability and we will train to cook multiple orders at a time all while serving presentable, delicious food. Pay is based on experience and ability. Opportunity to grow within the company! Contact Jessica at 767-5501 or info@cliftonmill.com.
FLOORING DESIGNER/sales opportunity: We are looking for professional individuals that are looking for not only a job, but also an outstanding career in flooring. Great working environment and opportunity for management. If you feel you want to be paid truly what you are worth, then we want to talk to you. Contact Angie Czako at 614-573-4208 or angieczako@riterug.com.
SEEKING PLUMBER REPAIR technician and installer to work with locally owned plumbing and heating company. Previous experience in residential plumbing would include installation of supply and drainage plumbing; faucets and fixtures; water heaters, softeners and disposals. Must have ability to work in tightly confined work spaces like attics and crawl spaces; and, have ability to handle physical workload required. Please drop off or e-mail résumé if interested and pick up an application to complete. AC Service, 116 Dayton St., Yellow Springs, 767-7406 or Acyso1@aol.com.
TALENTED, EXPERIENCED BAKER sought to fill full-time lead baking position at the Emporium. Please submit résumé at 233 Xenia Ave. or gdavis-dyer@emporiumwines.com.
TIME SHARE? Offer your spare time or find someone who wants to share theirs.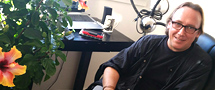 HAIR CUTS AND COLOR: Michael James Hair Salon. 502 S. High St. Open at 9 a.m., Monday-Saturday. 937-581-0746.
VOICE LESSONS — Vocal therapy, vocal workshops. Learn to sing in a safe, supportive setting! Beginning to intermediate, ages 10–110. http://www.vocalcoachsantarosa.com or 707-490-6576.
RMHORTICULTURE — Tapping into a lifelong love of plants and the natural world to offer well researched and thoughtful solutions to your landscapes and gardens. Available for sourcing material, tree health consultation, design, pruning, installation and maintenance. Robert E. Moore Jr. BS Horticulture, ISA Certified Arborist, OEFFA member. 937-313-2440 or bob@rmhorticulture.com.
FALL IS FOR PLANTING! — 16 years of experience in sourcing high quality trees and shrubs for landscapers, architects, businesses and municipalities. Locally sourced. Putting together orders now. 937-313-2440 or bob@rmhorticulture.com.
FALL IS HERE. Do you still need to clean out your garage or have debris in your yard that needs to be gone? Call Mark at 937-432-5555 to have it removed.
ED'S HANDYMAN Service. Live locally, references, affordable. Siding, repairs, woodwork, windows, hauling, doors, gutters, cleanouts, awnings, soffits. 937-815-8320.
GET YOUR EVENT GROOVIN' with DJBobbyLite and the vinyl record experience. Funk, soul, hip-hop, dance, pop, reggae, latin, electronic, lounge and jazz LPs and 45s at your event/party. Or rent our sound gear and plug in your own digital mix. 767-1384.
VISH'S EARTHSCAPING: It's time to plant trees! Fall clean-up, hauling, expert pruning, tree service, hedge trimming and mulching. Installation of beds, borders, trees, stone and gravel paths and patios. Vish, 937-450-2129.
LANDSCAPE SERVICES: Lawn mowing. Tree removal, pruning, fences clearing of vines and unwanted trees. Brush hauled away. Call Funderberg. 937-215-8447 or 767-7524.
A-C SERVICE Co., a locally owned plumbing and heating company with a 60-year, responsible relationship with the people of Yellow Springs. 116 Dayton St., 767-7406. For coupons, check out http://www.acserviceyso.com!
NEIL DOG TRAINING ("evolving" certified professional trainer/retired special education teacher) will help you train your dog. If you are committed, I can help. Neil Silvert, 767-1991 or nsilvert1949@gmail.com. Free evaluation. Reasonable rates — sliding scale.
I FIX THINGS — Computers, appliances, household, electrical/electronic repair and installation and more. I fix, install, et cetera. David Turner, retired engineer. 767-7849.
GOOD WITH FINANCES? Help someone and advertise your services here.
THE WELLNESS CENTER at Antioch College is offering a 200-hour Yoga Teacher Training program starting January 2018 with Monica Hasek and friends. Come to our Open House on Sunday, Oct. 29, 1:30 p.m.–2:45 p.m. For more information, contact mhasek@antiochcollege.edu or call 937-319-0108. Also visit wellnesscenter.antiochcollege.org or http://bit.ly/2zcCgPY.
ECONOMICS OF HAPPINESS Conference — Friday and Saturday, Oct. 20 and Oct. 21 at Antioch University Midwest. Sponsored by the Arthur Morgan Institute for Community Solutions and Local Futures. For more information, contact info@communitysolution.org or 937-767-2161.
INVASIVE REMOVAL BLITZ — join Tecumseh Land Trust for our final volunteer day at the Glass Farm Conservation Area on Saturday, Oct. 28, 1–4 p.m. We'll be removing the remaining honeysuckle and pear trees. Bring water, gloves and any tools you may have! Call 767-9490 or email burns@tecumsehlandtrust.org with questions.
DON'T MISS Antioch College and CEO's Restorative Justice symposium Oct. 27-29! Seating is limited. For tickets, http://bit.ly/2x9Xr4x or for scholarship help, contact ceononprofit00@gmail.com.
ANTIOCH COLLEGE and the Yellow Springs Community Foundation present Counterfeit Madison in concert Friday, Oct. 13, 7:30 p.m. at the Glen Helen Building. Free to the public but donations cheerfully accepted.
WANT A COLOR AD? Too bad: The News is in black and white. But a pre-printed insert costs just a bit less than a dime per insert to distribute in the News. You design, print it in color — we'll stuff it and get it to our readers. Call 767-7373 or email advert@ysnews.com.
CHECK OUT youtube.com/user/yellowspringsnews for over 70 feature videos of village art, education, music, sports, kiln firing, you name it. Go see it.
NEED A GIFT for someone special who lives out of town? If they've got an email address, they've got an inbox. That's where the News will be every Thursday morning! Go to ysnews.com and choose Subscribe to sign them up for the E-edition.
GIVE A SHOUT OUT! Let the village know about a good deed. Card of Thanks is free — 40 words or less.
GOING SOMEWHERE? Find a ride to share! Save money, the environment and make a friend.
---