FOR SALE: CARS, TRUCKS, ETC. | (back to top)
FOR SALE: 2009 Toyota Yaris. Great condition. Recently serviced. Two new tires, new battery, 42,300 miles. Asking $5,800. Call Monday-Friday, 9 a.m.-2 p.m., 513-237-6442 and 937-215-2754 from 5-8 p.m.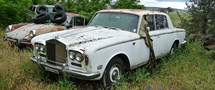 SHOW AND SELL. Find a home for your extra car, right here, with a photo classified ad.
[None this week]
MUSICAL INSTRUMENTS: Violin for preschooler. 2006 Franz Hoffman 1/16 size with bow and case, $90. Student classical guitar, handmade in New Mexico. 1997 Pimentel M-1 Deluxe with HSC, $100. Call 937-238-5223.
FOR SALE: Like-new Maytag Maxima Commercial Technology front load washer and dryer. Two years old. Paid $1,700. Will take $1,000 obo. 937-767-9844 or 405-403-4488 after 5 p.m.
"TWO HUNDRED YEARS of Yellow Springs," including the legacy of Antioch College and written by the News staff, is available for $15 at the New office, Dark Star Books, Sam and Eddie's Open Books, Town Drug or on our website at ysnews.com .
SALES AND SPECIALS: Let everyone know what they can find at your business.
DOGS, CATS, TORTOISES: find a good home for animals here.
NO MONEY NEEDED! List your sevices or items for exchange.
MOVED HERE RECENTLY? Come to the Yellow Springs News office at 253 Xenia Ave., 9 a.m.-5:30 p.m. We'll sign you up for a three-month subscription to the News for free! There's a welcome package for you, too.
THE ANTIOCH SCHOOL is seeking donations for our 21st Annual Auction Gala & Show, to be held on March 4 at the Antioch College Foundry Theater. This is our major fundraising event of the year with proceeds benefitting the school's scholarship fund. Please consider donating an item, gift certificate or service for the silent auction segment of the event. To make arrangements please call the Antioch School at 767-7642. Thank you for your generosity.
FROM ARTICHOKES TO XYLOPHONES, this is the place to ask for stuff.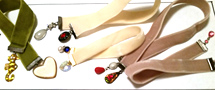 BLINGY JEWELRY or otherwise interesting jewelry that can be connected to a jump ring. Free, please. Making more jazzy bookmarks for NAMI fundraising. 937-408-3678.
FEMALE PRIOR WPAFB officer, currently a full-time student, is looking for a room to rent. No pets and I do not smoke. 252-649-8996.
LOOKING FOR A PLACE to live? House or apartment to share? Announce it here and find a room or a roommate.
PREMIUM, PRIVATE one-bedroom apartment over garage. Newly constructed, bamboo floors, tiled bathroom. Internet ready. All appliances new, including washer and dryer. All utilities included. One-car garage. Many extras. Deck overlooking treed area. Smoke- and pet-free building. $1,200/month. 937-361-0482.
APARTMENT FOR RENT: 207 S. Winter St., second floor, upstairs apartment. Two bedrooms, one bath, central air, off-street parking, close to downtown; washer/dryer, stove and refrigerator furnished. Pet-free building. Immediate availability. $775/month. Call MAP 767-7406.
THREE-BEDROOM, one-bath ranch style home. Renovated custom bathroom with tile tub surround. Large kitchen with adjacent laundry room. Home has a large addition on the back that adds privacy and extra living space. Functional wood burning fireplace. Fully fenced yard. Attached single-car garage with work bench. $1,100/month. Pets accepted with additional deposit. Contact Lisa, 654-0076 for rental application or with further questions.
FINISHED BASEMENT for rent. Furnished, all utilities paid. Garage and patio. Pet-free building. $1,200/month. 513-325-3098.
CEDARVILLE - Downtown. second floor, two bedrooms, study, kitchen and bath with shower. All utilities paid, off-street parking. $580. 767-9290.
HOUSE: Four bedrooms, two baths, full basement, large yard, pet-free, smoke-free building. $1,350/month. Deposit: first, last, security and utility. Available April. Email ysohio45387@copper.net .
TOWNHOUSE APARTMENTS for rent, Hawthorne Place: one-bedroom, $575; two-bedroom, $675 three-bedroom, $775 plus utilities. Laundry facilities on site. 937-324-3606.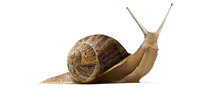 UNLESS YOU'RE A SNAIL you'll have to let go of your house. Do it here, with a photo!
NOTHING LOST or found this week. Found ads are free.
YELLOW SPRINGS Community Children's Center seeks toddler teacher. Please call 767-7236 or stop by the center to pick up an application.
SEEKING MATHEMATITION and/or physicist to consult on permutations of fourth dimensional model of sexual identity, expression and interaction. Please call 479-0008 or email docpete1000@aol.com .
BECOME AN AVON representative. Call Elizabeth for more information. 937-532-8969. If no answer, call back.
NANNY/HOUSE MANAGER POSITION: This position is to care for three children - elementary and middle school ages - in our home outside of Dayton. Responsibilities: helping kids with homework, driving to school and activities, children's laundry, light housework, managing other members of house team (housekeeper, lawn care, handyman, etc.), and some cooking. Required: High school education, some post high school education preferred. Smoke-free environment. Clean background check. Must have car that can accommodate three children, one of whom requires a booster seat. 40 hours per week. Interested candidates should send résumé to hecnanny@gmail.com .
TIME SHARE? Offer your spare time or find someone who wants to share theirs.
LPN HAS PART-TIME HOURS available for private duty. Current LPN license, CPR, certification in hospice and palliative care. Call Sharon at 937-532-4469.
ARE YOU GOING through a life transition or trying to meet a goal? Would it be useful to spend time with someone trained in listening and asking questions? I'm being trained as a Gestalt coach and am looking for practice sessions. 30- and 60-minute sessions are confidential, and cost $10 and $20, respectively. I'm especially interested in those going through retirement or later life transitions. Contact Diane Chiddister at dchiddister@ysnews.com .
OHIO FACILITY SOLUTIONS -Local company offering property maintenance, landscaping and construction services. Schedule lawn maintenance service for the 2017 season today! 937-697-1750 or ohiofacilitysolutions@gmail.com .
OFFERING EXPERIENCED, client centered massage therapy in YS, as well as on-site chair massage for businesses and events. Holistic Hands Massage Therapy, LLC, 937-601-2507. holistichandsmassage.amtamembers.com .
RISE AND SHINE Cleaning Service, using environmentally-friendly products. Home or office. Local references, reasonable rates. Natalie Beck, 244-3194 or nataliescreations@yahoo.com .
VISH'S EARTHSCAPING: Now scheduling full-service landscape design and installation for April 2017. Also expert tree pruning, hedge trimming, gravel and stonework. Direct inquiries to vishsearthscaping@yahoo.com .
DOWNSIZING or decluttering? "Simplicity" can conquer clutter and responsibly dispose of items you no longer use. Compassionate and confidential. 937-389-2030.
ED'S HANDYMAN Service. Live locally, references, affordable. Siding, repairs, woodwork, windows, hauling, doors, gutters, cleanouts, awnings, soffits. 937-815-8320.
NEIL DOG TRAINING ("evolving" certified professional trainer/retired special education teacher) will help you train your dog. If you are committed, I can help. Neil Silvert, 937-767-1991 or nsilvert1949@gmail.com . Free evaluation. Reasonable rates - sliding scale.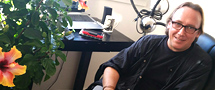 HAIR CUTS AND COLOR: Michael James Hair Salon. 502 S. High St. Open at 9 a.m., Monday-Saturday. 937-581-0746.
I FIX THINGS - Computers, appliances, household, electrical/electronic repair and installation and more. I fix, install, et cetera. David Turner, retired engineer. 767-7849.
GOOD WITH FINANCES? Help someone and advertise your services here.
WATCH KIDS? Let parents know about your invaluable service.
YS KIDS PLAYHOUSE presents Improv for Adults. Join Kayla Graham on Feb. 20, 22 and 24 at the Glen Helen Ecology Center. Kayla uses improv games to create a fun, supportive environment and help adults rediscover the child within. Participants will become more aware of the limitations that they put on themselves. The group will work toward building self-confidence and learning to cooperate with a team. Cost $60 for the three class series. Scholarships available. For registration, email amy@yskp.org .
OPEN HOUSE at the NAMI Lighthouse. a peer support and drop-in center, this Friday, Feb. 17 from noon to 3 p.m., 550-554 E. Dayton-Yellow Springs Road (on the left just past the 675 entrance ramp). Food, freebies and fun! Free transportation from Yellow Springs may be arranged on Mondays, Wednesdays and Fridays by calling 937-873-2220. For more information visit namicgm.org or email us at info@namicgm.org .
EUCHRE TOURNAMENT benefiting YS Montessori Preschool on Saturday, March 11 at 6:30 p.m. at John Bryan Community Center. Information and registration at https://ysmskids.wixsite.com/fundraiser.
IMMERSION SPANISH for an older group - It's "six months notice time" again for an immersion Spanish trip. We are organizing a group of "mostly over 50" folk for two weeks of fun and learning centered in Cuernavaca, Mexico. This trip is scheduled the end of July and will include four nights in Oaxaca because that's another amazing place to visit. Immersion Spanish can go on anywhere and the trip is planned during the festival of La Guelaguetza so there will be more activities and vendors and things to do and see at that time in Oaxaca. The program includes room and board, three hours a day of private or semi-private Spanish lessons at your level (beginning or advanced), day trips to local areas of interest and the stay in Oaxaca. $1,600 will cover all expenses with the exception of airfare. For more information, please contact Judy Skillings at 937-562-1900 or judithskillings@yahoo.com .
AUTHOR READING and signing, Saturday, Feb. 18, 3-5 p.m. 'Amberlough", a new book by Yellow Springs resident Lara Donnelly. Dark Star Books, 237 Xenia Ave., Yellow Springs, Ohio, 45387. Pre-orders available.
THE NATIONAL ALLIANCE for Mental Illness has two free ongoing and confidential support groups in YS that meet in the art room at the John Bryan Center. NAMI Connection for people living with mental illness meets every Wednesday, 6:30-8 p.m., and the Family Support group meets the second Thursday of the month (March 9) from 7-8:30 p.m. Visit namicgm.org or call 937-322-5600.
WANT A COLOR AD? Too bad: The News is in black and white. But a pre-printed insert costs just a bit less than a dime per insert to distribute in the News. You design, print it in color - we'll stuff it and get it to our readers. Call 767-7373 or email advert@ysnews.com .
CHECK OUT youtube.com/user/yellowspringsnews for over 70 feature videos of village art, education, music, sports, kiln firing, you name it. Go see it.
NEED A GIFT for someone special who lives out of town? If they've got an email address, they've got an inbox. That's where the News will be every Thursday morning! Go to ysnews.com and choose Subscribe to sign them up for the E-edition.
GIVE A SHOUT OUT right here, for free! Let the village know about a good deed. Card of Thanks is free.
GOING SOMEWHERE? Find a ride to share this winter! Save money, the environment and make a friend.
---