FOR SALE: CARS, TRUCKS, ETC. | (back to top)
1984 TOYOTA dual rear wheel motor home. Four cylinders, 2300cc, time tested. Needs TLC, yet real value and possibility. $2,280. 767-9290.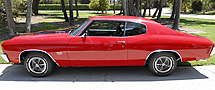 1970 CHEVROLET CHEVELLE SS 454/450 HP, four-speed manual transmission, $19,500, rharper973@gmail.com, 513-268-7275.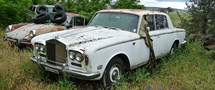 SHOW AND SELL. Find a home for your extra car, right here, with a photo classified ad.
YARD SALE: Friday and Saturday, June 2 and 3, 10 a.m.-4 p.m. 110 Fair Acres Drive. Kid and adult clothing, books, toys, bike. Various tables, dresser, household. Great variety.
MOVING SALE - Saturday, May 27 (rain date, June 3). 170 Miami Drive. 10 a.m.-2 p.m. Furniture, china, clothes, children's items.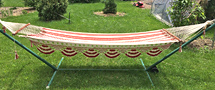 MOVING SALE, Saturday, May 27, 9 a.m.-2 p.m. Furniture, tools, kitchen, art and office supplies, kiln shelves, sporting goods. 412 Dayton St. Rain or shine.
MOVING/ESTATE SALE: Electric wheelchair, hospital bed, tools, household, etc. Saturday, 10 a.m.-2 p.m., 703 Dayton St. 313-3460.
PREPARE for good weather and empty garages and basements. Be the first to list your sale!
SEASONAL DISORDER Light (new bulb), $40; Raku moon-shaped pottery, $35; Mac (2016 Model #18-A4-CC-GA-FC) modem, $20; early 1900s Black-Ball voting box, $40; Kindle, $10; manual vegetable slicer, $10. 262-260.8789.
FUTON, $30. 660-888-6802.
GE ELECTRIC RANGE, $125 obo, very good condition. 767-9301 or email ysohio45387@copper.net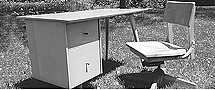 PAUL McCOBB desk and chair. $275. Call 937-502-5558.
"TWO HUNDRED YEARS of Yellow Springs," including the legacy of Antioch College and written by the News staff, is available for $15 at the New office, Dark Star Books, Sam and Eddie's Open Books, Town Drug or on our website at ysnews.com .
SALES AND SPECIALS: Let everyone know what they can find at your business.
DOGS, CATS, TORTOISES: find a good home for animals here.
NO MONEY NEEDED! List your sevices or items for exchange.
MEN'S ROLLERBLADES size 12, sprinkler, jumper cables, Christmas lights, Anais perfume, bike basket. 618 Keystone Court by mailbox. Come get them!
MAIL OR MULCH? Need a small box or packing peanuts? Need to mulch those rows? Come by the News office! We have newspapers and often small boxes and packing materials free for the taking. Please call ahead so you know what we have available. 767-7373; Monday-Thursday, 9 a.m. to 5:30 p.m. and up to 1 p.m. on Fridays.
MOVED HERE RECENTLY? Come to the Yellow Springs News office at 253 Xenia Ave., 9 a.m.-5:30 p.m. We'll sign you up for a three-month subscription to the News for free! There's a welcome package for you, too.
FLUTE WANTED for beginning 10-year-old YS musician. 767-1384.
SEEKING DOOR AWNINGS: Canvas or metal - to fit over an average door. Call Matt at 767-2330.
FROM ARTICHOKES to xylophones, this is the place to ask for stuff.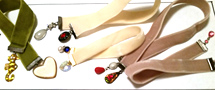 BLINGY JEWELRY or otherwise interesting jewelry that can be connected to a jump ring. Free, please. Making more jazzy bookmarks for fundraising. 937-408-3678.
RENTAL WANTED. Retired professional needs two-bedroom apartment or house that is cat friendly. Excellent credit and references. 435-819-0932.
LOOKING FOR A PLACE to live? House or apartment to share? Announce it here and find a room or a roommate.
A SMALL, LOVELY HOME is available for you on Northwood Drive. The simple layout includes recent upgrades to the roof, bathroom, flooring, interior paint and electric service. Three bedrooms, one bathroom, and a one-car garage all available for $1,100 per month plus utilities. This house has central air conditioning, refrigerator, dish washer and stove. A security deposit of $1,100 is required. A utility deposit of $400 is also required. If you are interested, please contact Mike Kelly or Laura Ellison: 767-1097, 708-6392, ellisonla@mindspring.com, mkelly241@mindspring.com .
FOR RENT - Three-bedroom, 1 bath, a/c and heat, fenced, acre. Clifton Gorge. $950/month, $950/security, one-year lease. Laundry hookup, full non-dry basement, shared yard and detached garage. Pet- and smoke-free building. Mature adult/family submit application with small fee. 269-203-6800.
INTERESTING one-bedroom apartment. Open kitchen, dining and living room with fireplace. Wall to wall closets in bedroom. Water, trash, gas and hot water baseboard heat. Furnished. One parking spot assigned. References. Credit check. $685. 767-9290.
THREE-BEDROOOM HOUSE on one acre just north of Yellow Springs. Smoke-free, pet friendly home. $1,050/month plus utilities. Call Ellen at 937-389-2030.
FOR RENT: Downtown apartment in Cedarville on second floor. All utilities included. Off-street parking. $550. 767-9290.
PREMIUM, PRIVATE one-bedroom apartment over garage. Newly constructed, bamboo floors, tiled bathroom. Internet ready. All appliances new, including washer and dryer. All utilities included. One-car garage. Many extras. Deck overlooking treed area. Smoke- and pet-free building. $975/month. 937-361-0482.
HOUSE: Four bedrooms, two baths, full basement, large yard, smoke-free building. $1,350/month. Deposit: first, last, security and utility. Available June 1. Email ysohio45387@copper.net .
TOWNHOUSE APARTMENTS for rent, Hawthorne Place: one-bedroom, $575; two-bedroom, $675 three-bedroom, $775 plus utilities. Laundry facilities on site. 937-324-3606.
FOR SALE: Large double with three bedrooms and 1 baths in each unit. High efficiency furnace. Great "mother/father-in-law" in one side; family in second unit potential. 65 North St., Clifton. Business zoning available. $239,000. 937-260-8879. Available 6 to 9 p.m.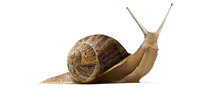 UNLESS YOU'RE A SNAIL you'll have to let go of your house. Do it here, with a photo!
NOTHING LOST or found this week. Found ads are free.
CDL-A Drivers - Increased rate! $1.5K sign-on bonus. Full benefits. Paid weekly. Midwest runs and incentives. 888-300-9935.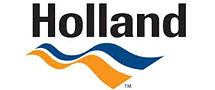 EXPERIENCED DRIVERS: Earn an average of $70k/year while enjoying full benefits for you and your family, paid for by Holland. Tired of sleeper cabs? With Holland stay in a hotel instead! Weekend home time. Visit: HollandProud.com or call 866-305-3720.
BECOME AN AVON representative or buy Avon. Please call Bonnie at 937-532-8969.
REPORTER WANTED. The Yellow Springs News is seeking a part-time reporter, 10-15 hours a week. We're looking for a good writer who knows Yellow Springs well. Contact Diane at dchiddister@ysnews.com
TIME SHARE? Offer your spare time or find someone who wants to share theirs.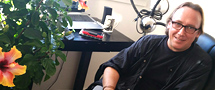 HAIR CUTS AND COLOR: Michael James Hair Salon. 502 S. High St. Open at 9 a.m., Monday-Saturday. 937-581-0746.
OHIO FACILITY SOLUTIONS is a local company offering property maintenance, lawn mowing, landscaping and construction services. Schedule your lawn maintenance service for the 2017 season today! 937-697-1750 or ohiofacilitysolutions@gmail.com .
EXPERIENCED eBAY and Amazon seller to assist in posting your treasures online. Call/text/email for references and details. 937-319-1324. ysonlineassist@gmail.com .
ED'S HANDYMAN Service. Live locally, references, affordable. Siding, repairs, woodwork, windows, hauling, doors, gutters, cleanouts, awnings, soffits. 937-815-8320.
VOICE LESSONS - Vocal therapy, vocal workshops. Learn to sing in a safe, supportive setting! Beginning to intermediate, ages 10-110. http://www.vocalcoachsantarosa.com or 707-490-6576.
LANDSCAPE SERVICES: Lawn mowing. Tree removal, pruning, fences clearing of vines and unwanted trees. Brush hauled away. Call Funderberg. 937-215-8447 or 767-7524.
A-C Service Co., a locally owned plumbing and heating company with a 60-year, responsible relationship with the people of Yellow Springs. 116 Dayton St., 767-7406. For coupons, check out http://www.acserviceyso.com!
DOWNSIZING or decluttering? "Simplicity" can conquer clutter and responsibly dispose of items you no longer use. Compassionate and confidential. 937-389-2030.
NEIL DOG TRAINING ("evolving" certified professional trainer/retired special education teacher) will help you train your dog. If you are committed, I can help. Neil Silvert, 937-767-1991 or nsilvert1949@gmail.com . Free evaluation. Reasonable rates - sliding scale.
I FIX THINGS - Computers, appliances, household, electrical/electronic repair and installation and more. I fix, install, et cetera. David Turner, retired engineer. 767-7849.
GOOD WITH FINANCES? Help someone and advertise your services here.
WATCH KIDS? Let parents know about your invaluable service.
KEEP YOUR CHILD productive and engaged this summer. Attack deficit skills. I can help. Laura Ann Ellison. 767-1097.
THE WELLNESS CENTER is offering two sessions of swim lessons in June for ages four to adult. Session 1: Monday-Thursday, June 5-15; Session 2: Monday-Thursday, June 19-29. Teen/adult and school-aged Level 3 8-8:30 a.m. Pre-school levels 1 and 2, 8:30-9 a.m. School-aged levels 1 and 2, 9-9:30 a.m. Member fee: $45, non-member fee, $70 which includes eight 30-minute lessons. Early Bird special: receive $10 off registration if registered at least one week before lessons start. Scholarships available upon request. Contact Angela Moore: 937-319-0100 or amoore@antiochcollege.edu. Or visit our website at wellnesscenter.antiochcollege.edu.
AFTERNOON TEA with the Fashion Gang, May 30, 2-5 p.m., at the YSAC Community Gallery. $20 admission; fundraiser for the Arts Council. From last year's highly popular Historical Clothing Series, Deb Henderson, Bette Kelley, Bill White and Celise McKee are coming back to talk about clothing accessories, both historical and current. Wear all the bling you want - hats, scarves, jewelry, gloves, belts, shoes and jackets. Sue Hawkey is hosting the scrumptious afternoon tea. To reserve a spot: http://www.ysartscouncil.org/event/2017-afternoon-tea or mail check to Yellow Springs Arts Council, P.O. Box 459, YSO, 45387.
THE NATIONAL ALLIANCE for Mental Illness has two free ongoing and confidential support groups in YS that meet in the art room at the John Bryan Center. NAMI Connection for people living with mental illness meets every Wednesday, 6:30-8 p.m., and the Family Support group meets the second Thursday of the month (June 8) from 7-8:30 p.m. Visit namicgm.org for support groups in Fairborn and Springfield or call 937-322-5600.
SEEKING DONATIONS of lumber for an Antioch College project! Milled/outdoor treated preferred. Can pick up. Contact gtreistman@antiochcollege.edu.
WANT A COLOR AD? Too bad: The News is in black and white. But a pre-printed insert costs just a bit less than a dime per insert to distribute in the News. You design, print it in color - we'll stuff it and get it to our readers. Call 767-7373 or email advert@ysnews.com .
CHECK OUT youtube.com/user/yellowspringsnews for over 70 feature videos of village art, education, music, sports, kiln firing, you name it. Go see it.
NEED A GIFT for someone special who lives out of town? If they've got an email address, they've got an inbox. That's where the News will be every Thursday morning! Go to ysnews.com and choose Subscribe to sign them up for the E-edition.
THANK YOU KINDLY to all the wonderful donors who donated books to our organization last weekend! Also, thanks so much to all those who have donated books via the barrel at the Yellow Springs Library. Your donations directly benefit local charities and are highly appreciated.-Book Fair Foundation
THE ROBERTS FAMILY would like to thank all the people who comforted them and showed their support in so many many ways. The outpouring of love and respect shown to Adrian meant so much to us.-Ann Roberts
A SINCERE AND HEARTFELT thank you for all the prayers, cards, visits, donations, phone calls, messages, food and flowers we received during the illness and passing of our beloved aunt, Dr. Joanne Risacher. A special thank you to Blake Funeral Home, Stewart and Mary Ellen Blake, Emma Letterman, Lynn Knepp, Father Kenneth Walker, Mark Potts, Roger Willis, Paula Ringwald, Sandy Woods, St. John's Class of 1960 and the ladies of St. John's who prepared the delicious luncheon following the funeral. You all made life easier for us during this difficult time. Also, love and hugs to two special friends who were with us every step of the way on Joanne's final journey, Maria Schuermeyer and Carol Patitu. Thank you. You will forever hold a special place in our hearts and our family. We look forward to continue celebrating Joanne's life with her Wright State University family at her memorial service in the fall.- The family of Dr. Joanne Risacher
BOY SCOUT GROUP 68 would like to thank Yellow Springs United Methodist Church and Ha Ha Pizza for their donations of space and food for the spaghetti dinner in March. We appreciate your continued involvement in Scouting!-Pat Skidmore
GIVE A SHOUT OUT right here, for free! Let the village know about a good deed. Card of Thanks is free.
GOING SOMEWHERE? Find a ride to share this winter! Save money, the environment and make a friend.
---