FOR SALE: CARS, TRUCKS, ETC. | (back to top)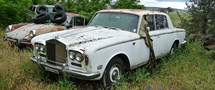 SHOW AND SELL. Find a home for your extra car, right here, with a photo classified ad.
PREPARE for good weather and empty garages and basements. Be the first to list your sale!
http://www.youravon.com/YellowSprings.
"TWO HUNDRED YEARS of Yellow Springs," including the legacy of Antioch College and written by the News staff, is available for $15 at the New office, Dark Star Books, Sam and Eddie's Open Books, Town Drug or on our website at ysnews.com .
SALES AND SPECIALS: Let everyone know what they can find at your business.
FUN LOVING young black male cat urgently looking for adoption. We have been fostering him since Christmas, but because of traveling plans cannot keep him. Neutered, vaccinated, great in- and outdoors. 767-1348.
DOGS, CATS, TORTOISES: find a good home for animals here.
NO MONEY NEEDED! List your sevices or items for exchange.
MAIL OR MULCH? Need a small box or packing peanuts? Need to mulch those rows? Come by the News office! We have newspapers and often small boxes and packing materials free for the taking. Please call ahead so you know what we have available. 767-7373; Monday-Thursday, 9 a.m. to 5:30 p.m. and up to 1 p.m. on Fridays.
MOVED HERE RECENTLY? Come to the Yellow Springs News office at 253<0x00BD> Xenia Ave., 9 a.m.-5:30 p.m. We'll sign you up for a three-month subscription to the News for free! There's a welcome package for you, too.
SEEKING DOOR AWNINGS: Canvas or metal - to fit over an average door. Call Matt at 767-2330.
FROM ARTICHOKES to xylophones, this is the place to ask for stuff.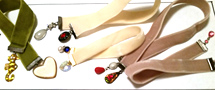 BLINGY JEWELRY or otherwise interesting jewelry that can be connected to a jump ring. Free, please. Making more jazzy bookmarks for fundraising. 937-408-3678.
LOCAL ATTORNEY seeking house to rent in YS school district before school starts in the fall. Three bedroom minimum. Two dogs. Please call 937-260-8703.
FREQUENTLY TRAVELING professional seeks two-plus-bedroom, one-plus- bath house within a couple miles of Yellow Springs/Clifton. Needs to allow mid-size dog, have washer/dryer hookups and available no later than June 1. Please call 937-422-1129.
LOOKING FOR A PLACE to live? House or apartment to share? Announce it here and find a room or a roommate.
STUDIO APARTMENT: Two miles from YS; set back in private 18-acre bird sanctuary with trails, picture window forest views, high ceiling, clerestory windows and ceramic tile floor. Well water, new mini-split for heat/cool/dehumidifying. One room plus entrance area; in group of three connected but well separated apartments. Storage space, carport. $550 plus electricity. 767-1778.
CUTE TWO-BEDROOM, one-bath house with garage, just blocks from town. Energy efficient, central a/c, large south windows, fenced yard, deck, quiet street. Some pets okay. $855/month. Credit et cetera checks. 937-602-1200.
THREE-BEDROOM. Spacious. Well-maintained home. Safe working-class neighborhood in Dayton. 25 minutes to Yellow Springs. $650 month. Available April 30. jhempfling@woh.rr.com .
PREMIUM, PRIVATE one-bedroom apartment over garage. Newly constructed, bamboo floors, tiled bathroom. Internet ready. All appliances new, including washer and dryer. All utilities included. One-car garage. Many extras. Deck overlooking treed area. Smoke- and pet-free building. $1,200/month. 937-361-0482.
HOUSE: Four bedrooms, two baths, full basement, large yard, pet-free, smoke-free building. $1,350/month. Deposit: first, last, security and utility. Available May. Email ysohio45387@copper.net .
TOWNHOUSE APARTMENTS for rent, Hawthorne Place: one-bedroom, $575; two-bedroom, $675 three-bedroom, $775 plus utilities. Laundry facilities on site. 937-324-3606.
INSERT PHOTO Fil-2162017-18 UNLESS YOU'RE A SNAIL you'll have to let go of your house. Do it here, with a photo!
NOTHING LOST or found this week. Found ads are free.
DRIVERS CDL/A: $3,000 sign-on! Full benefits. Paid weekly. Safety/company rewards. Midwest runs. 888-300-9935.
CDL-A COMPANY TRUCK drivers. $3,000 sign-on! Midwest runs. Full benefits. Paid weekly. Safety/company rewards. 888-300-9935.
NANNY/HOUSE MANAGER Position: This position is to care for three children - elementary and middle school ages - in our home outside of Dayton. Responsibilities: helping kids with homework, driving to school and activities, children's laundry, light housework, managing other members of house team (housekeeper, lawn care, handyman, etc.), and some cooking. Required: High school education, some post high school education preferred. Smoke-free environment. Clean background check. Must have car that can accommodate three children, one of whom requires a booster seat. 40 hours per week. Interested candidates should send résumé to hecnanny@gmail.com .
TIME SHARE? Offer your spare time or find someone who wants to share theirs.
ARE YOU FEELING STUCK? Having trouble reaching a goal or getting out of a rut? I'm being trained as a certified Gestalt coach and am looking for practice sessions. Strictly confidential; $10 a session. I'm especially interested in those dealing with retirement or later life issues. Contact Diane Chiddister at 767-1031.
MOWER SALES, repairs and parts. Spring tune-up specials on push, riding and zero-turn mowers. Mower pick up/delivery available. Blade sharpening. Gamble's Sales & Service, 2483 Dayton Road, Springfield, Ohio 45506. Call today! 937-325-8687.
HANDY GIRL is available for your projects, large and small. Errands, painting, basic carpentry, cleaning, organizing, gardening, weeding. Call or email Margaret Silliman at msilliman@donet.com, 767-8594.
LPN HAS PART-TIME HOURS available for private duty. Current LPN license, CPR, certification in hospice and palliative care. Call Sharon at 937-532-4469.
RISE AND SHINE Cleaning Service, using environmentally-friendly products. Home or office. Local references, reasonable rates. Natalie Beck, 244-3194 or nataliescreations@yahoo.com .
VISH'S EARTHSCAPING: Now scheduling full-service landscape design and installation for April 2017. Also expert tree pruning, hedge trimming, gravel and stonework. Direct inquiries to vishsearthscaping@yahoo.com .
DOWNSIZING or decluttering? "Simplicity" can conquer clutter and responsibly dispose of items you no longer use. Compassionate and confidential. 937-389-2030.
NEIL DOG TRAINING ("evolving" certified professional trainer/retired special education teacher) will help you train your dog. If you are committed, I can help. Neil Silvert, 937-767-1991 or nsilvert1949@gmail.com . Free evaluation. Reasonable rates - sliding scale.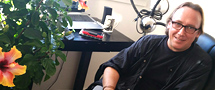 HAIR CUTS AND COLOR: Michael James Hair Salon. 502 S. High St. Open at 9 a.m., Monday-Saturday. 937-581-0746.
I FIX THINGS - Computers, appliances, household, electrical/electronic repair and installation and more. I fix, install, et cetera. David Turner, retired engineer. 767-7849.
GOOD WITH FINANCES? Help someone and advertise your services here.
WATCH KIDS? Let parents know about your invaluable service.
[None this week]
THE NATIONAL ALLIANCE for Mental Illness has two free ongoing and confidential support groups in YS that meet in the art room at the John Bryan Center. NAMI Connection for people living with mental illness meets every Wednesday, 6:30-8 p.m., and the Family Support group meets the second Thursday of the month (April 13) from 7-8:30 p.m. Visit namicgm.org for support groups in Fairborn and Springfield or call 937-322-5600.
NATURE SHOP Spring Clearance: For one week, Saturday, March 25 to Friday, March 31, there will be a 25 percent discount on every item in Glen Helen's Nature Shop. Find guide books, walking sticks for hikers, finger puppets for Easter baskets, feeder for returning hummingbirds, 22 Golden Guide titles for young naturalists, Charley Harper cards, games and much, much more. Come to the far end of Glen Helen's Corry Street parking lot and down the steps to the Glen's main building. Shop is open seven days a week from 10 a.m.-4 p.m. All shop proceeds support the Glen. It's a win-win.
WANT A COLOR AD? Too bad: The News is in black and white. But a pre-printed insert costs just a bit less than a dime per insert to distribute in the News. You design, print it in color - we'll stuff it and get it to our readers. Call 767-7373 or email advert@ysnews.com .
CHECK OUT youtube.com/user/yellowspringsnews for over 70 feature videos of village art, education, music, sports, kiln firing, you name it. Go see it.
NEED A GIFT for someone special who lives out of town? If they've got an email address, they've got an inbox. That's where the News will be every Thursday morning! Go to ysnews.com and choose Subscribe to sign them up for the E-edition.
GIVE A SHOUT OUT right here, for free! Let the village know about a good deed. Card of Thanks is free.
GOING SOMEWHERE? Find a ride to share this winter! Save money, the environment and make a friend.
---