For sale: cars, trucks, etc. | (back to top)
1998 FORD EXPEDITION SUV. Eddie Bauer edition. White exterior, tan leather, no rust. Has the $3,000 4-wheel drive option. Reduced, moving sale, $2,400. Calls only 386-547-7030.
2004 MAZDA TRIBUTE SUV. Clean, finished like new, automatic, a/c, good tires, nice driver, 143,000 miles, $1,850. 937-767-9209.
HUGE ESTATE/GARAGE SALE: 9 a.m.–6 p.m., Friday–Saturday, Sept. 25 and 26, and Friday–Saturday, Oct. 2 and 3. Antiques of all kinds; tons of antique furniture from primitive to Victorian; household goods, appliances, washer/dryer; vintage tractor and truck, Alfa Romeo Spyder; tons of holiday and wedding decor and much, much more! 3350 W. Enon Rd., Yellow Springs. No reasonable offers refused, everything must go. No early birds.
FOUR B/W LASER PRINTERS, good for home or small office. 1) Samsung M2835DW, Mac & Windows compatible, mobile & wireless printing, never out of box, $250; 2) Canon Imageclass MF212W B/W printer & color scanner, auto-duplex, mobile & wireless printing, Mac & Windows compatible, like new, very low print count, $175; 3) Canon Imageclass D320 copier/scanner/printer workhorse, Windows only, used, great condition, $300; 4) HP Laserjet 1012, high-res 1200 dpi printing, Windows, Linux compatible, never out of box, $200. Call or text Jennifer, 937-971-8477.
"BLACKS IN YELLOW SPRINGS: A Community Encyclopedia" is now available for $20 (includes shipping and handling) at The 365 Project, P.O. Box 165, YSO or through http://www.the365projectys.org.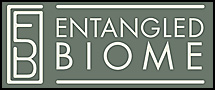 ENERGY AND IMMUNITY IN ONE. Organic Full-Spectrum Hemp Oil (CBD) co-extracted with an organic blend of Chaga (anti-viral), Cordycep (increases oxygen intake and lung function), Turkey Tail (strengthens immune system) and Reishi (boosts immune function) medicinal mushrooms. Contact Robert Hasek, 937-558-8474, robert@entangledbiome.com or order at http://www.entangledbiome.com.
BURIAL PLOT FOR SALE at Glen Forest Cemetery. $900, cash or cashier's check. Call Doug at 937-926-0063.
HAMMER DULCIMER for sale: 4-octave, handmade; best offer. 937-767-7743, ask for Katherine.
IT'S TIME TO SELL Bill's 3-wheel bike, a Schwinn Meridian, royal blue, mint condition, rode 2-3 times. Sat on porch too long, needs a good home. Cleaned and checked over by Mr. Worrell from Black Pug. $150 firm. Call 937-767-3361, leave your phone number. First come, first served.
SOUNDSPACE-OFFICE EQUIPMENT and fixtures for sale. An assortment of filling cabinets, steel storage cabinets, desks, and furniture is available. Also available are the following items: Shrink wrap system (16" L-sealer and heat tunnel), several paper cutters including an Ideal 4205 which is a "stack" cutter capable of cutting a stack of paper up to 1 5/8" thick, Auto-Book booklet maker to fold and staple multiple sheets into a booklet, Konica Minolta 7405 ll large format laser printer, prints up to 12"x18" sheet. Prices are negotiable, for additional information please contact SoundspaceInc@gmail.com.
GOT A NEPHEW IN NORWAY? Tired of reading the police report to him over the phone? He'll receive a PDF of the News in his inbox on Thursday morning if you buy him an E-edition subscription. Go to ysnews.com and click on Subscribe.
REOPENING? Let everyone know what you're doing and how you want to do it. Place a classified ad.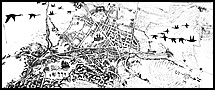 GREAT NEWS SWAG: Lovely Gail Kort cards, posters and illustrations; News books, posters and postcards; and of course, gift subscriptions! You can once again stop by our office to pick up some of these nifty news gifts for you or a friend, Monday-Thursday, 10 a.m. -3 p.m. In the meantime, keep an eye out for an upcoming online News merchandise page.
NEED A CLOTH FACE COVERING? Please text or call Debbie at 937-409-3605. Many designs to choose from for men, women and children. Only $5.
WORK SHOES, SAFETY SHOES, comfort shoes, trail shoes, minimal running shoes, wides, support, Birkenstock galore. Have you been to Xenia Shoe and Leather lately? Monday–Friday, 8 a.m.–6 p.m., Saturday, 9:30 a.m.–4 p.m. Call 937-376-8156 or email shop@xeniashoe.com with questions.
FOUND: Three six-week old cuddly kittens who need a home. Call me at 937-241-4849.
DOGS, CATS, TORTOISES: find a good home for animals here.
NO MONEY NEEDED! List your services or items for exchange.
FREE TV — Magnovox, approx. 28", 1995. Works to watch videos, not DVD. Needs separate video player. Might also work to watch channel TV.dianediller@gmail.com
HAVE A NEW NEIGHBOR? Sign them up for a three-month subscription to the News for free and we'll deliver a welcome package to them. Call the Yellow Springs News office at 937-767-7373, Monday–Thursday, 10 a.m.–3 p.m. or email circulation@ysnews.com anytime to help keep your new neighbor informed!
FROM ARTICHOKES to xylophones, this is the place to ask for stuff.
LOOKING FOR A PLACE to live? House or apartment to share? Announce it here and find a room or a roommate.
TOWNHOUSE APARTMENTS for rent, Hawthorne Place: one-bedroom, $625; two-bedroom, $725; three-bedroom, $825 plus utilities. Laundry facilities on site. 937-324-3606.
OFFICE: 716 Xenia Ave. Carpeted, good light, comfortable waiting area, ample private parking, all utilities furnished. With private sink, $325 per month; without private sink, $310 per month. 937-631-1447.
OFFICE: 716 Xenia Ave., second floor. Windows facing north and east, carpeted, closet, all utilities furnished. A/C unit. $275 per month. 937-631-1447.
ROOM IN SPACIOUS HOME five blocks from downtown. Large walk-in closet, shared kitchen/bath, street parking. UtiIities included. LGBTQ friendly. Six month lease. Starting Dec 1. $600/month. Inquiries 937-479-9944.
HOUSE FOR RENT, furnished, for two months in January and February, 2021. 212 W. Center College St. Chris Till, 937-767-2326.
SPRINGFIELD DESIGNER/CONTRACTOR Showhouse 2021 tour of historic home to benefit St. Vincent De Paul Foundation and ASPCA. Beautiful Cape Cod Victorian home near Wittenberg college campus. Tickets $15; night before preview party, date to be determined by coordinator and designers. Home can be purchased from present owner before, during or after the show. For details and meetings, call Cliff, 386-547-7030.
NOTHING LOST or found this week. Found ads are free.
EXECUTIVE DIRECTOR, volunteers and a location are needed for the Free Medical Clinic Yellow Springs, start-up non-profit 501(c)(3) to be up and running again! Contact: ReachOutDirector@gmail.com.
GLEN HELEN NATURE PRESERVE is seeking a part-time, seasonal Parking Collection Attendant to help staff the main visitor lot through Fall. For more information, visit glenhelen.org/employment.
SPRINGFIELD General home maintenance, skilled labor, prepare home for sale. Part-time OK. Also, person needed for bookkeeping and periodic housekeeping/cleaning. Salary $12–$20/hour or bid the job. Call Cliff, 386-547-7030.
THE FEMINIST HEALTH FUND is a local nonprofit that helps women with health related expenses during times of financial hardship. The FHF is interested in expanding board membership. Letters of interest, including information about yourself and why you are interested in the FHF, can be emailed to info@feministhealthfund.org or mailed to P.O. Box 323, YSO.
TIME SHARE? Offer your spare time or find someone who wants to share theirs.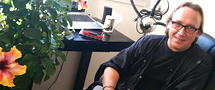 HAIR CUTS AND COLOR: Michael James Hair Salon. 502 S. High St. Open at 9 a.m., Monday–Saturday. 937-581-0746.
SCHEDULE YOUR SEASONAL Heating/HVAC check-up today! A-C Service Co., your locally owned heating and plumbing company. Call today, 937-767-7406. http://www.acserviceyso.com.
NEIL DOG TRAINING ("evolving" certified professional trainer/retired special education teacher) will help you train your dog. If you are committed, I can help! Neil Silvert, 937-767-1991 or nsilvert1949@gmail.com. Free evaluation. Reasonable rates — sliding scale.
ED'S HANDYMAN Service. Live locally, references, affordable. Siding, repairs, woodwork, windows, hauling, doors, gutters, cleanouts, awnings, soffits. 937-815-8320.
PIANO TUNER taking appointments in Yellow Springs area. Experienced, with 5-star reviews on Thumbtack. $99 special. Stevan Merrifield, 513-413-9463.
TAXES ARE STILL LOOMING. Help someone and advertise your services with a classified ad.
WATCH KIDS? Let parents know about your invaluable service.
MISS DOING YOGA and Pilates with Victoria? You can find her online! http://bodyawarenessstudio.setmore.com. Call or text 937-232-1258 if you need more information.
MEDIUMSHIP CIRCLE with Rebecca Manns. I'm looking for curious individuals who would like to join in my precipitation physical mediumship development. There will be a short meditation, time to speak of all things metaphysical and messages from spirit. Come one time or every week on Sundays at 2:30 p.m., at SoulAge Healing Center in Laura, Ohio. I need a minimum of four people each week to hold the circle and maximum of 12. First circle is free, after that $20 at the door to cover utilities of the building. Please go to healingstarr.com for more info and email me from there. Participants must register every week. No open admission.
CLASSIFIED RATES in the Yellow Springs News — $7 for the first 20 words and 10 cents a word thereafter, for both print and online. Photos are $10 per week, horizontal photos work best. Email us directly at classifieds@ysnews,com, submit online at ysnews.com/classifieds or stop by the office, 253½ Xenia Ave., by Mondays at 5 p.m. Please note: any yard sales or garage sales need to be prepaid.
FREE ABSENTEE BALLOT applications with pre-addressed envelopes for Greene County residents. Available at Dark Star Books.
DELAYS IN NEWSPAPER DELIVERY? Several customers have recently reported delays in receiving their copy of the Yellow Springs News. The News has contacted the Yellow Springs post office on the matter, but no clear cause has been identified for potential delays. Please call the News at 937-767-7373 if you are experiencing delays. While we cannot guarantee or affect delivery time via local and area post offices, we can confirm that your subscription is in good standing, and follow up with the local post office regarding ongoing problems. As alternatives to mail delivery, newspapers are always available for pick-up at the News office, and subscribers may also consider switching to the e-edition, delivered via email.
MILLER FELLOWS: The Yellow Springs Community Foundation is requesting proposals from Yellow Springs and Miami Township nonprofits interested in hosting a Miller Fellow for a part-time and/or Co-op position in 2021. The application for 2021 is available on the Yellow Springs Community Foundation website, http://www.yscf.org. Interested nonprofits should apply before October 31, 2020. Awards for 2021 are expected by the end of November 2020. Contact Len Kramer, len@yscf.org or Kat Walter, Kat@yscf.org for more information.
THANKS SO MUCH TO ALL our sponsors, donor, volunteers, and bidders who made TLT's Harvest Auction a success!! Our virtual tours are still accessible at http://www.tecumsehlandtrust.org.
GIVE A SHOUT OUT! Let the village know about a good deed. Card of Thanks is free — 40 words or less.
---