For sale: cars, trucks, etc. | (back to top)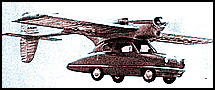 SELL YOUR WHEELS! YS News classified ads will find a new home for your old(er) car. Place your classified ad today!
THE NICE DAYS are coming! Empty garages and basements: get a yard sale going and announce it here!
GOT A FRIEND IN FRIESLAND? Tired of reading the police report over the phone? Gift an e-edition subscription: they'll receive a digital copy of the News in their inbox Thursday morning. Go to ysnews.com and click on "Subscribe."
OPEN FOR BUSINESS? Let everyone know what you're doing and how you want to do it. Place a classified ad.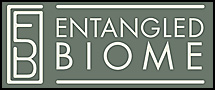 ENERGY AND IMMUNITY IN ONE. Organic Full-Spectrum Hemp Oil (CBD) co-extracted with an organic blend of Chaga (anti-viral), Cordycep (increases oxygen intake and lung function), Turkey Tail (strengthens immune system) and Reishi (boosts immune function) medicinal mushrooms. Contact Robert Hasek, 937-558-8474, robert@entangledbiome.com or order at http://www.entangledbiome.com.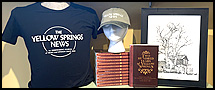 NEWS SWAG — NOW ONLINE! Lovely Gail Kort cards, posters and illustrations; News books, posters and notecards. Visit our newly created online retail page, ysnews.com/shop. You can also stop by our office the old-school way to pick up nifty news gifts, Monday–Friday, 10 a.m.–3 p.m. Please call for extended hours, 937-767-7373.
DOGS, CATS, TORTOISES: find a good home for animals here.
NO MONEY NEEDED! List your services or items for exchange.
FREE CLEAN CARDBOARD boxes of various sizes. Great for storing and/or packing for moving. Call 937-767-9383.
HAVE A NEW NEIGHBOR? Sign them up for a three-month subscription to the News for free and we'll deliver a welcome package to them. Call the Yellow Springs News office at 937-767-7373, Monday–Friday, 10 a.m.–3 p.m., or email circulation@ysnews.com anytime to help keep your new neighbor informed!
FROM ARTICHOKES to xylophones, this is the place to ask for stuff.
SINGLE, RETIRED, PROFESSIONAL, nonsmoker with no pets, with partial household, seeking to share rental, preferably first floor. Call 937-813-9896.
HOME WANTED: Middle-aged couple with dog and bird looking to relocate to YS. Looking for a place with space for a small vegetable garden near village center. Not a realtor. If you're thinking of selling please give us a call. 937-925-5973.
I AM A 30-YEAR-OLD clean, quiet female, looking for housing for approximately $750 or less. It is just me and my ESA golden retriever from 4 Paws for Ability. Call/text 937-352-5838.
LOOKING FOR A PLACE to live? House or apartment to share? Announce it here and find a room or a roommate.
TOWNHOUSE APARTMENTS for rent, Hawthorne Place: one-bedroom, $695; two-bedroom, $795; three-bedroom, $895 plus utilities. Laundry facilities on site. 937-324-3606.
ENJOY A WEEKEND, weekday getaway, wedding venue at the Log Cabin YS. Rent by room or house. Call 757-362-1917 or email: davis7120@verizon.net.
COMMERCIAL SPACE for lease: warehouse, storage, production, laboratory, studio space, contractor shop, agribusiness, restaurant. http://www.YSMillworks.com, 614-403-3004.
SEEKING SUBLEASEE for two-bedroom apartment in quiet Yellow Springs neighborhood. Patio, shed, washer/dryer, wi-fi included. $700/mo. plus deposit. One pet at leasee's discretion. Call 419-731-3741.
TWO-BEDROOM UPSTAIRS APARTMENT with full bath and appliances on the historic Howell Farm. Beautiful wood floors, gorgeous screened-in porch. Minutes from the village, easy access to the bike path. Please contact Branson at 937-825-0312, brapyl@gmail.com.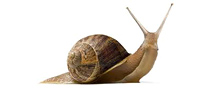 SELLING YOUR HOME? Unless you're a snail, you'll eventually have to. List it here, in the classifieds!
GLASSES FOUND at 100 Davis St. Claim at Yellow Springs News office.
FOUND SOMETHING? Put it out there. Found ads are free, always have been.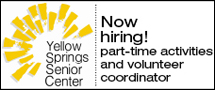 WOULD YOU LIKE TO BE PAID TO HAVE FUN and get to know people of all ages? The Yellow Springs Senior Center is hiring a part-time activities and volunteer coordinator, approximately 20 hours/week. Applications, which should include a letter of interest and resume, will be accepted through April 10. Email to info@ysseniors.org or mail to 227 Xenia Ave., YS. More information about the position is available at ysseniors.org/employment.
PERSON NEEDED to work 20 hours per week. Position is seasonal (7–8 months per year). May grow into full-time. Needs to be able to lift up to 50 lbs. Basic computer skills needed. Some mechanical aptitude is helpful. $13.50 per hour to start. Please email if you have interest to ysscooter.com.
LOOKING FOR HELP? Let us help! Find the perfect fit for your needs via the classifieds.
TIME SHARE? Offer your spare time or find someone who wants to share theirs.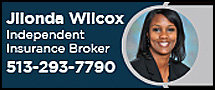 IF YOU NEED an independent insurance broker or life insurance, contact Jilonda Wilcox, - 513-293-7790, Jilonda.Wilcox@gmail.com or Jilondawilcoxinsurance.com.
SCHEDULE YOUR SEASONAL HVAC/Heating check-up today! A-C Service Co., your locally owned heating and plumbing company. Call today, 937-767-7406. http://www.acserviceyso.com.
VISH IS BACK TO STAY! MOWING AND LANDSCAPING. Now accepting mowing jobs/contracts (free estimates). Spring clean-up, new plants, trees & shrubs, expert pruning & felling of trees, hedge trimming. Local professional tradesman since 1999. Call or text Vish, 937-672-5626.
RYAN'S LAWN CARE SERVICE: Insured, local, caring, owner-operator. Updated clean equipment; references available; discounts available. Serving the Yellow Springs Community to Route 68/Fairfield Pike area. Please call 937-470-9005. Thank you for your time!
NEIL DOG TRAINING ("evolving" certified professional trainer/retired special education teacher) will help you train your dog. If you are committed, I can help! Neil Silvert, 937-767-1991 or nsilvert1949@gmail.com. Free evaluation. Reasonable rates — sliding scale.
ED'S HANDYMAN SERVICE. Live locally, references, affordable. Siding, repairs, windows, hauling, doors, gutters and gutter guards, clean-outs, soffits. 937-397-3928.
KNOW FINANCES? Help someone who needs it! Advertise your services with a classified ad.
LOOKING FOR QUALITY CHILDCARE? The Yellow Springs Community Children's Center is here for you! Now enrolling, preschool-school age and up, ages 3–12. Give us a call at 937-767-7236.
WATCH KIDS? Let parents know about your invaluable service.
SUMMER IN THE HERB GARDEN. Weekly Herb Group, April 29–Sept. 23. Memberships available. Immersive Herbal Workshops. Intergenerational. Register: http://www.mandorlahive.net.
KNOW SOMETHING? TEACH SOMETHING! Pass along your knowledge or valuable skills: Place your classified ad today!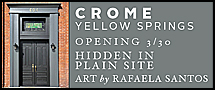 HIDDEN IN PLAIN SITE is a dual-purpose exhibition that celebrates the restoration by Max Crome, of Crome Yellow Springs, of the former First Baptist Church building founded as the Anti-Slavery Baptist Church and featuring the abstract figurative art of Rafaela Santos. Join us for the opening reception on Thursday, March 30, 2023, from 6 –9 p.m. 604 Xenia Ave. For additional information, contact Rafaela, 646-220-2175.
WHAT'S GOING ON? Have something planned? Announce it with a classified ad today!
CLASSIFIED RATES in the Yellow Springs News — $7 for the first 20 words and 10 cents a word thereafter, for both print and online. Photos are $10 per week, horizontal photos work best. Email us directly at classifieds@ysnews,com, submit online at ysnews.com/classifieds or stop by the office, 253½ Xenia Ave., by Mondays at 5 p.m. Please note: any yard sales or garage sales need to be prepaid.
DELAYS IN NEWSPAPER DELIVERY? Please call the News at 937-767-7373 if you are experiencing delays. While we cannot guarantee or affect delivery time via local and area post offices, we can confirm that your subscription is in good standing. Newspapers are always available for pick-up at the News office, and subscribers may consider switching to the electronic edition, delivered via email.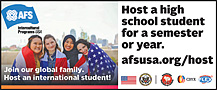 HOSTING AN AFS STUDENT IS A WONDERFUL WAY to explore the world without leaving home! Our students are all aged 15–18, have been thoroughly vetted and are provided with local support from volunteers in your area. Families provide room, board, transportation to school as needed, and a loving environment, open to expanding your family to include your student. Contact Barb McManus, bjmcmanus57@gmail.com, 513-608-2781.
GIVE A SHOUT OUT! Let the village know about a good deed. Card of Thanks is free — 40 words or less.
---