For sale: cars, trucks, etc. | (back to top)
JOHNSON FAMILY garage and basement sale continues this Saturday, 9 a.m.–1 p.m., and by appointment. 310 Dayton St. Clothing, infant to adult, and household items. Featuring household items from Don Hollister and Rob Kent. For a private showing, call Jim at 937-546-0184.
BLACKS IN YELLOW SPRINGS: A Community Encyclopedia" is now available for $25 (includes shipping and handling) at The 365 Project, P.O. Box 165, YSO or through the365project.org/shop. For those who have the 2020 edition, the 2021, 60+ page supplement is available for $8 (includes shipping and handling). Also available at Dark Star Books, 237 Xenia Ave. YS.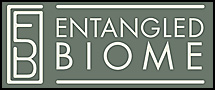 ENERGY AND IMMUNITY IN ONE. Organic Full-Spectrum Hemp Oil (CBD) co-extracted with an organic blend of Chaga (anti-viral), Cordycep (increases oxygen intake and lung function), Turkey Tail (strengthens immune system) and Reishi (boosts immune function) medicinal mushrooms. Contact Robert Hasek, 937-558-8474, robert@entangledbiome.com or order at http://www.entangledbiome.com.
GOT A NEPHEW IN NORWAY? Tired of reading the police report to him over the phone? He'll receive a PDF of the News in his inbox on Thursday morning if you buy him an E-edition subscription. Go to ysnews.com and click on Subscribe.
SCHWINN 230 RECUMBENT EXERCISE BIKE machine. Purchased new for $450 a year ago, only used about a dozen times. Asking $250. Must be able to pick up from YS–area home. Call or text Chase at 937-838-6003 if interested.
ELECTRA TOWNIE PATH 27D, step-through bike: hydraulic disc brake, 27 speeds, 27.5 wheel size, gel saddle. MRSP $730. Excellent condition: $665. Contact Don, 937-672-8255, Stewart Dr., Yellow Springs.
GOT MULCH? WE DO! Time to clean up the old plants in the garden bed and put down a fresh layer of mulch! TLT will have Eco-Smart Organic Hardwood Mulch, locally produced right down the road from our office, available at our annual "Native Plant Swap and Sale" at the Glen Helen parking lot (405 Corry Street, YS) Saturday, April 24th, from 10 a.m.–1 p.m. You may pre-order to reserve your naturally composted, colorant-free and chemical free bags of mulch. The bags are two cubic feet. The cost is $5/bag (you pick up) or $5.50/bag (we deliver).Please pre-order by April 16 by emailing your quantity of bags to cathy@tecumsehlandtrust.org, put Mulch in the subject line or call the office at 937-767-9490.
OPEN FOR BUSINESS? Let everyone know what you're doing and how you want to do it. Place a classified ad.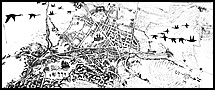 GREAT NEWS SWAG: Lovely Gail Kort cards, posters and illustrations; News books, posters and postcards; and of course, gift subscriptions! You can once again stop by our office to pick up some of these nifty news gifts for you or a friend, Monday-Thursday, 10 a.m. -3 p.m. In the meantime, keep an eye out for an upcoming online News merchandise page.
THE FARMERS MARKET is now open every Saturday, 8 a.m.–noon, in the Bryan Center parking lot. More vendors will attend as the season progresses. Find us on Facebook for more information.
DOGS, CATS, TORTOISES: find a good home for animals here.
NO MONEY NEEDED! List your services or items for exchange.
FOUR 36" X 63" WINDOW SASHES used for garden coldframe. Contact Bob, 937-767-4491.
HAVE A NEW NEIGHBOR? Sign them up for a three-month subscription to the News for free and we'll deliver a welcome package to them. Call the Yellow Springs News office at 937-767-7373, Monday–Thursday, 10 a.m.–3 p.m., or email circulation@ysnews.com anytime to help keep your new neighbor informed!
SEEKING OLD TIMBER (picnic table, deck wood, etc.) top use for garden beds. Leave message, 937-767-8635.
PIANO WANTED for 9-year-old grandson who's moving back from Washington State, so he can continue his piano lessons. Please call 937-767-7406.
FROM ARTICHOKES to xylophones, this is the place to ask for stuff.
LONGTIME RESIDENT looking for a rental in or outside of YS. I have a sweet dog, no accidents; fenced yard ideal, low noise. David Goodman, 937-206-7600.
LOOKING FOR A PLACE to live? House or apartment to share? Announce it here and find a room or a roommate.
TOWNHOUSE APARTMENTS for rent, Hawthorne Place: one-bedroom, $625; two-bedroom, $725; three-bedroom, $825 plus utilities. Laundry facilities on site. 937-324-3606.
NEWLY RENOVATED, PROFESSIONAL collaborative office space available immediately at 506 S. High Street. Desks are $250/month, private offices start at $500/month, utilities and internet included. Common spaces include a sunny atrium, large conference room and cozy meeting room. Call 937-319-1150 to schedule a visit.
SECOND FLOOR, TWO ROOMS: living and sleeping room. Located downtown YS. Freshly painted and newly carpeted. Dorm fridge, microwave, couch and all utilities included. $440/month. Shower and washroom 15 feet down the hall. References and deposit required. 937-631-1447.
OPEN HOUSE Saturday and Sunday, April 10 and 11, 2–5 p.m. 1320 Meadow Lane. Three bedrooms, one bath, all brick, hardwood floors, garage, partial basement, new roof, half acre. $275,000.
LOST GLASSES: Prescription Ray Bans, brown, ladies model, lost Sat., April 3 near the porch and yard sale at Glen and Corry streets. Besides sentimentalvalue, I need these to find my keys, which should turn up somewhere. Ain't old age grand? ellybones@gmail.com,802-356-2970.
WE'RE HIRING! Yellow Springs Home, Inc. is seeking an AmeriCorps VISTA for 2021-2022. If you or someone you know is interested in serving the community with a grassroots agency while learning transferable skills, please visit http://www.yshome.org/americorps to learn more about the position, program benefits, and how to apply.
YELLOW SPRINGS COMMUNITY FOUNDATION is hiring an administrative assistant to support staff in all aspects of administration, including database maintenance, mailing and email list management, direct mailing activities/processing and filing. 10 to 15 hours per week, pay based on experience. Needs to be comfortable with Microsoft, Google and databases and creating spreadsheets. Please send an email with your resume attached to yscf@yscf.org
SEEKING PLUMBER REPAIR technician and installer to work with locally owned plumbing and heating company. Previous experience in residential plumbing would include installation of supply and drainage plumbing; faucets and fixtures; water heaters, softeners and disposals. Must have ability to work in tightly confined work spaces like attics and crawl spaces; and, have ability to handle physical workload required. Please drop off or e-mail résumé if interested and pick up an application to complete. AC Service, 116 Dayton St., Yellow Springs, 767-7406 or Acyso1@aol.com.
YS TOY COMPANY: IMMEDIATE OPENING for a Play Professional. Play Professionals are responsible adults who handle day-to-day sales and customer interactions, they develop deep product-knowledge over time. Work is physically demanding and requires standing for long periods and being able to lift up to 50 pounds. Our current opening is for four shifts per week including Saturdays and Sundays. Starting pay is above minimum and will be commensurate with experience and skills. We are hoping to find someone with a flexible skill set and can-do attitude, who can grow with as we mature. Down the road, we can foresee the need for people with an interest in social media and website support, inventory and shipping support, in-house bookkeeping and paperwork management, and more … so work with us has the potential to grow and morph into new challenges. You may be a good fit for us if you: Are curious, playful and great with people; Believe in the importance of education, diversity and building community; Are able to multitask, communicate well, make order out of chaos; Have a background (or interest) in education, retail, merchandising, art, or marketing; Are a good communicator, honest and self-directed; Have a strong work ethic, and often make a personal investment in your places of employment; Are comfortable with technology and troubleshooting. Please email play@ystoyco.com to tell us about you and how you see yourself fitting into our team. Please attach a resume with your work history. Yellow Springs Toy Company is an equal opportunity employer. We celebrate diversity and are committed to creating an inclusive environment for all employees.
EXECUTIVE DIRECTOR needed at the Yellow Springs Senior Center. The vibrant and engaged community of Yellow Springs has an opening for the position of Executive Director of our YS Senior Center (YSSC). This is a 30 hour/week position to lead this non-profit's mission of enhancing the dignity and quality of life for seniors in Yellow Springs and Miami Township and fostering interaction among seniors with the total community. We are looking for someone with a passion for and/or experience in working with the center's 500 members and the YSSC Board: Creatively and positively working with seniors to benefit and expand their lives through daily activities, transportation, counseling and actions that fulfill our mission; Managing our six-figure budget; Leading an excellent team of employees and volunteers; Growing our capabilities and funding through grant-writing and other development efforts; Continuing to develop our relationships with other non-profits, county agencies, and other partners focused upon ensuring our seniors' needs our met and not forgotten; Reporting to board on a regular basis.YSSC is well supported in the community and by a generous county levy and an active nine-member board of directors. We anticipate the entry level salary to be $38–40K (negotiable depending on experience) with paid time off. If you are interested in being considered for this position, send a cover letter that highlights your writing skills and helps us understand how your experience and interests, as shown in your resume, will support your success in this position to ysscedsearch@gmail.com by April 28. Review of submissions will begin immediately – we hope our new ED will start on May 25th.
EMPORIUM WINES & UNDERDOG CAFE is accepting applications for the position of Manager. Experience in restaurant or retail management a plus. Applicant must have excellent communication and people skills. Must be able to work weekends. The Emporium is a commercial/community space with a 40 year history in Yellow Springs. This is a full-time, salaried, position with health care benefits. Please email résumés to kurt.empo@gmail.com.
DO YOU LOVE BOOKS? The Book Fair Foundation is seeking volunteers to price and sort books for the 2021 Dayton Book Fair which will benefit WYSO, X*ACT Theater and the Peace Museum. Open for volunteers and book donations at 2181 Embury Park Road in Dayton. Tue., Thu., Sat: 10 a.m.–3 p.m. and Wed: 1 p.m.–7 p.m. Contact us at daytonbookfair@gmail.com or 937-999-4491. Thank you!
TIME SHARE? Offer your spare time or find someone who wants to share theirs.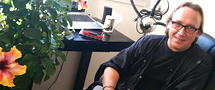 HAIR CUTS AND COLOR: Michael James Hair Salon. 502 S. High St. Open at 9 a.m., Monday–Saturday. 937-581-0746.
SCHEDULE YOUR SEASONAL Heating/HVAC check-up today! A-C Service Co., your locally owned heating and plumbing company. Call today, 937-767-7406. http://www.acserviceyso.com.
NEIL DOG TRAINING ("evolving" certified professional trainer/retired special education teacher) will help you train your dog. If you are committed, I can help! Neil Silvert, 937-767-1991 or nsilvert1949@gmail.com. Free evaluation. Reasonable rates — sliding scale.
DETAILED CLEANING and organizing for your house! Current references. Contact 937-856-8310.
LEAVE YOUR PET(S) and house in experienced hands. Pet- and house-sitting services offered. Call 937-668-2460.
ED'S HANDYMAN Service. Live locally, references, affordable. Siding, repairs, woodwork, windows, hauling, doors, gutters, cleanouts, awnings, soffits. 937-815-8320.
TAXES ARE STILL LOOMING. Help someone and advertise your services with a classified ad.
WATCH KIDS? Let parents know about your invaluable service.
CLASSIFIED RATES in the Yellow Springs News — $7 for the first 20 words and 10 cents a word thereafter, for both print and online. Photos are $10 per week, horizontal photos work best. Email us directly at classifieds@ysnews,com, submit online at ysnews.com/classifieds or stop by the office, 253½ Xenia Ave., by Mondays at 5 p.m. Please note: any yard sales or garage sales need to be prepaid.
DELAYS IN NEWSPAPER DELIVERY? Several customers have recently reported delays in receiving their copy of the Yellow Springs News. The News has contacted the Yellow Springs post office on the matter, but no clear cause has been identified for potential delays. Please call the News at 937-767-7373 if you are experiencing delays. While we cannot guarantee or affect delivery time via local and area post offices, we can confirm that your subscription is in good standing, and follow up with the local post office regarding ongoing problems. As alternatives to mail delivery, newspapers are always available for pick-up at the News office, and subscribers may also consider switching to the e-edition, delivered via email.
YS TOY COMPANY puzzle solution: Magnets.
ANSWERS to Cross Purposes on page 4: ACROSS: 1) April; 2) Sidewalks; 3) Event Center; 4) Comics; 5) Whales; 6) Shunk Cabbage. DOWN: 1) Adam Green; 2) Gaunt Park; 3) Excursions; 4) Southeastern; 4) Cicadas.
GIVE A SHOUT OUT! Let the village know about a good deed. Card of Thanks is free — 40 words or less.
---