For sale: cars, trucks, etc. | (back to top)
AFTER 25 YEARS in the same place, it is time to clear space — Friday, July 3, is free Friday from 10 a.m.–5 p.m. at 437 Suncrest Dr. Beds (no mattresses), office furniture, mini refrigerator, appliances, electric stove, DVD's, large dog kennel and things that have to go.
Y-ART SALE: 1 Lawson Place Apt. 1, Friday and Saturday, July 3 and 4. Yard art made by Jodie, plus more: talking blood pressure monitor, new shower seat, etc.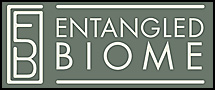 ENERGY AND IMMUNITY IN ONE. Organic Full-Spectrum Hemp Oil (CBD) co-extracted with an organic blend of Chaga (anti-viral), Cordycep (increases oxygen intake and lung function), Turkey Tail (strengthens immune system) and Reishi (boosts immune function) medicinal mushrooms. Contact Robert Hasek, 937-558-8474, robert@entangledbiome.com or order at http://www.entangledbiome.com.
BICYCLES: 28-inch TREK 7100 step-through/ "girls" hybrid, $125; 28-inch FUJI Crosstown 3.0 hybrid, $125; two parts bikes, $25 each. 937-767-9406.
FOUR B/W LASER PRINTERS, good for home or small office. 1) Samsung M2835DW, Mac & Windows compatible, mobile & wireless printing, never out of box, $250; 2) Canon Imageclass MF212W B/W printer & color scanner, auto-duplex, mobile & wireless printing, Mac & Windows compatible, like new, very low print count, $175; 3) Canon Imageclass D320 copier/scanner/printer workhorse, Windows only, used, great condition, $300; 4) HP Laserjet 1012, high-res 1200 dpi printing, Windows, Linux compatible, never out of box, $200. Call or text Jennifer, 937-971-8477.
"BLACKS IN YELLOW SPRINGS: A Community Encyclopedia" is now available for $20 (includes shipping and handling) at The 365 Project, P.O. Box 165, YSO or through http://www.the365projectys.org.
GOT A NEPHEW IN NORWAY? Tired of reading the police report to him over the phone? He'll receive a PDF of the News in his inbox on Thursday morning if you buy him an E-edition subscription. Go to ysnews.com and click on Subscribe.
REOPENING? Let everyone know what you're doing and how you want to do it. Place a classified ad.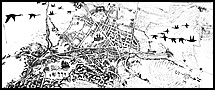 GREAT NEWS SWAG: Lovely Gail Kort cards, posters and illustrations; News books, posters and postcards; and of course, gift subscriptions! You can once again stop by our office to pick up some of these nifty news gifts for you or a friend, M–Th, 10 a.m.–3 p.m. In the meantime, keep an eye out for an upcoming online News merch page.
NEED A CLOTH FACE COVERING? Please text or call Debbie at 937-409-3605. Many designs to choose from for men, women and children. Only $5.
LOOKING FOR SUMMER READING? We have a good selection of fiction, new and used, classic and contemporary. Have used books to sell or donate? Call 937-554-450. Epic Book Shop, 229 Xenia Ave., Yellow Springs. http://www.epic-bookshop.com.
FOUND TWO PUGGLES; 1 male, 1 female, on Wednesday, June 24. Please call YS PetNet, 937-372-2044.
DOGS, CATS, TORTOISES: find a good home for animals here.
NO MONEY NEEDED! List your services or items for exchange.
29 GALLON AQUARIUM with a colony of Endlers livebearers, wonderful little fish, with live plants, that I would like to rehome. Endlers are small, like guppies, but much prettier, and very spunky little fish. 937-610-6889.
HAVE A NEW NEIGHBOR? Sign them up for a three-month subscription to the News for free and we'll deliver a welcome package to them. Call the Yellow Springs News office at 937-767-7373, Monday–Thursday, 10 a.m.–3 p.m. or email circulation@ysnews.com anytime to help keep your new neighbor informed!
LOOKING TO BUY a two-person kayak. 937-319-0459.
FROM ARTICHOKES to xylophones, this is the place to ask for stuff.
TWENTY-ONE YEAR OLD MALE looking for housing in or near Yellow Springs. Makes $480 per week. Preferably a studio or one-bedroom apartment/house. Clean and quiet young man. 385-368-2800.
MATURE FEMALE FOOD MOVEMENT Advocate (retired Ohio State University Professor — retired early) and Thich Nhat Hahn Mindfullness Practitioner looking for one-bedroom furnished apartment, camper or any relaxing, authentic living situation in the heart of Yellow Springs where I can live mindfully, for at least three months and then maybe go to a month-to-month situation, until I can return to Thich Nhat Hahn's monastic community, Plum Village, in Southern France. mariachristianwhittaker@gmail.com.
LOOKING FOR A PLACE to live? House or apartment to share? Announce it here and find a room or a roommate.
INSIDE STORAGE SPACE available at 108 Cliff St. (the old lumber yard). Rates vary, $40–60 per month. 937-206-9801.
TOWNHOUSE APARTMENTS for rent, Hawthorne Place: one-bedroom, $610; two-bedroom, $710; three-bedroom, $810 plus utilities. Laundry facilities on site. 937-324-3606.
THREE THERAPY/OFFICE SPACES: Two available immediately, one available July 1. Each roughly 300 square feet. All share a common waiting area. Smoke-free building. Quiet area. $300 per month, utilities included. One year lease required. Call 937-684-2366.
LARGE, FURNISHED BEDROOM with private entrance, half-bath and shower, kitchenette, off-street parking. Laundry facilities shared weekly with homeowners. Park-like setting with woods and stream, but close to downtown. $650 per month, utilities included. 937-623-2349.
FOR RENT: Available August 1. Ranch home with three bedrooms, one bath, plus sunroom. Third room has private entrance, great for an office. Home is freshly painted, charming interiors with w/d hookup. Large yard, wooded with garden shed on quiet street. Gardener provided (lawn and leaf care). Contact: 614-707-2455 for details.
A HOME FOR THE FUTURE. Superior: Comfort, Efficiency, and Resilience. Three bedroom, two bath house combines beauty, active lifestyle, and low-maintenance living. See more at: http://www.260kingstreet.com. $410,000.
FIRE STATION FOR SALE for commercial use. $400,000. In order to be eligible to purchase, you must submit a preliminary development plan including details about how your project will contribute to the cultural vitality or economic health of Yellow Springs. Contact info@yscf.org for more information.
HISTORICAL COLLEGE HILL HOMES. North of center city, art museum, bike trails and white water rafting in Springfield's historic district. I have two homes with brick drive between them. Six fireplaces, pocket doors, winding cherry staircase. Three-car detached garage with 220V electric workshop, gas heat and alley access. Beautiful koi pond (work in progress). Located on huge double lot near art museum, Veteran's Park, bike trails and white-water rafting, private brick driveway. Retirement sale. Clear deed; may finance or make cash offer. Low down payment. Fixed rate, 20 years, no balloon. Will pay title search and closing cost. May negotiate on a partial trade. Call Daryl for details. Calls only (no texts), 386-547-7030. Make offer.
FOUND TWO PUGGLES; 1 male, 1 female, on Wednesday, June 24. Please call YS PetNet, 937-372-2044.
NOTHING LOST or found this week. Found ads are free.
Legal notices
HISTORIC CLIFTON MILL NOW HIRING: cook, prep and dishwasher, also for outside maintenance. Will train. Four minutes from YS. Call Jess, M–F, 9 a.m.–4 p.m., 937-767-5501.
TIME SHARE? Offer your spare time or find someone who wants to share theirs.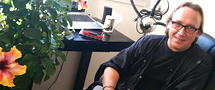 HAIR CUTS AND COLOR: Michael James Hair Salon. 502 S. High St. Open at 9 a.m., Monday–Saturday. 937-581-0746.
SCHEDULE YOUR SEASONAL Heating/HVAC check-up today! A-C Service Co., your locally owned heating and plumbing company. Call today, 937-767-7406. http://www.acserviceyso.com.
NEIL DOG TRAINING ("evolving" certified professional trainer/retired special education teacher) will help you train your dog. If you are committed, I can help! Neil Silvert, 937-767-1991 or nsilvert1949@gmail.com. Free evaluation. Reasonable rates — sliding scale.
ED'S HANDYMAN Service. Live locally, references, affordable. Siding, repairs, woodwork, windows, hauling, doors, gutters, cleanouts, awnings, soffits. 937-815-8320.
TAXES ARE STILL LOOMING. Help someone and advertise your services with a classified ad.
WATCH KIDS? Let parents know about your invaluable service.
LEARN SPANISH ONLINE: Suddenly all our lives changed. We have the downside in our faces every day. One silver lining is that many of us have more free time (for some of us more than we want). Josefina Sosa is an amazing woman. She is a physician, an alternative healer, a masseuse,…and a Spanish teacher with 40 years of experience. She is also the widow of Mario Garcia. Josefina is offering online Spanish classes to any level student — from absolute beginner to fluent speakers who want to keep their abilities intact. She charges $25 an hour, although a sliding fee scale is available. She is also open to doing small group classes if two or three people wanted to take class together through Zoom. For more information, please call Judy Skillings at 937-562-1900 or email me at judithskillings@yahoo.com.
HOW DO YOU TEACH YOUR CHILD to live a joyful life? This is where the Antioch School excels. With Forest Kindergarten, lots of outdoor space, and small class sizes, we are currently strategizing our plan for school during the pandemic. Now enrolling for children ages 3½ to 12 for 2020–2021. Call 937-767-7642 or visit http://www.antiochschool.org.
CLASSIFIED RATES in the Yellow Springs News — $7 for the first 20 words and 10 cents a word thereafter, for both print and online. Photos are $10 per week, horizontal photos work best. Email us directly at classifieds@ysnews,com, submit online at ysnews.com/classifieds or stop by the office, 253½ Xenia Ave., by Mondays at 5 p.m. Please note: any yard sales or garage sales need to be prepaid.
LOOKING FOR PLANT HELP! My Christmas Cactus (80+ years old), which is near and dear to my heart is not doing well. If anyone has any knowledge about this type of plant please give me a call! Shirley Mullins, 937-767-3361.
NEED A GIFT for someone special who lives out of town? If they've got an email address, they've got an inbox. That's where the News will be every Thursday morning! Go to ysnews.com and choose Subscribe to sign them up for the E-edition.
GIVE A SHOUT OUT! Let the village know about a good deed. Card of Thanks is free — 40 words or less.
---