For sale: cars, trucks, etc. | (back to top)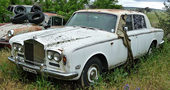 SELL YOUR WHEELS! YS News classified ads will find a new home for your old(er) car. Place your classified ad today!
ATTIC FULL? OR LOOKING FOR KNICK-KNACKS? Empty garages and basements: get a yard sale going and announce it here!
GOT A FRIEND IN FRIESLAND? Tired of reading the police report over the phone? Gift an e-edition subscription: they'll receive a digital copy of the News in their inbox Thursday morning. Go to ysnews.com and click on "Subscribe."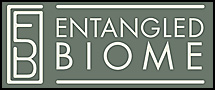 ENERGY AND IMMUNITY IN ONE. Organic Full-Spectrum Hemp Oil (CBD) co-extracted with an organic blend of Chaga (anti-viral), Cordycep (increases oxygen intake and lung function), Turkey Tail (strengthens immune system) and Reishi (boosts immune function) medicinal mushrooms. Contact Robert Hasek, 937-558-8474, robert@entangledbiome.com or order at http://www.entangledbiome.com.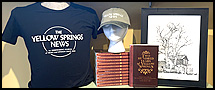 NEWS SWAG — NOW ONLINE! Lovely Gail Kort cards, posters and illustrations; News books, posters and notecards. Visit our newly created online retail page, ysnews.com/shop. You can also stop by our office the old-school way to pick up nifty news gifts, Monday–Friday, 10 a.m.–3 p.m. Please call for extended hours, 937-767-7373.
OPEN FOR BUSINESS? Let everyone know what you're doing and how you want to do it. Place a classified ad.
DOGS, CATS, TORTOISES: find a good home for animals here.
NO MONEY NEEDED! List your services or items for exchange.
HAVE A NEW NEIGHBOR? Sign them up for a three-month subscription to the News for free and we'll deliver a welcome package to them. Call the Yellow Springs News office at 937-767-7373, Monday–Friday, 10 a.m.–3 p.m., or email circulation@ysnews.com anytime to help keep your new neighbor informed!
FROM ARTICHOKES to xylophones, this is the place to ask for stuff.
A RESPONSIBLE RENTER is looking for a long-term furnished rental, 12 months or more, in Yellow Springs to start in January 2024. References available. Please call or text 937-238-0780.
RESPONSIBLE RENTERS looking for two- or three-bedroom apartment, house or townhouse for long-term (12 months+) rent in Yellow Springs. I grew up in Dayton and my partner went to Antioch College. We're looking to move back to Yellow Springs to start building our life together. Please call or text, 239-348-5998.
LOOKING FOR A PLACE to live? House or apartment to share? Announce it here and find a room or a roommate.
ONE BEDROOM HOUSE, two months, January and February. All utilities, free streaming services, $1,000/month. Eric, 937-767-7988.
RENT BY THE WEEK OR DAY? Someone's looking for a temporary stay; let them know about your facilities here.
TOWNHOUSE APARTMENTS for rent, Hawthorne Place: one-bedroom, $725; two-bedroom, $825; three-bedroom, $925 plus utilities. Laundry facilities on site. 937-324-3606.
COMMERCIAL SPACE for lease: warehouse, storage, production, laboratory, studio space, contractor shop, agribusiness, restaurant. YSMillworks.com, 614-403-3004.
COMMERCIAL SPACES for lease: 128½ Dayton St. Open floor plan, high ceiling and great sunlight. Call Kim, 937-631-1447.
IN YELLOW SPRINGS, AVAILABLE NOV. 16: Two-bedroom, one-bath, $1,350-per-month-duplex — not a complex — ground floor, no steps, grab rails in bathroom, ideal for elderly, all appliances included, stackable washer/dryer. New 12,150 BTU air conditioner. Very quiet neighborhood. Off-street parking. Storage shed. Walking distance from downtown and school. Privacy-fenced patio with new doors. Pets permitted with approval. Call 615-761-4376.
HOUSE FOR RENT: $1,700/month plus deposit. Three-bedroom, one-bath on W. Whiteman Street. Washer, dryer, central air. Utilities included, pet-free. Contact Sarah, 937-681-6580 or see Zillow.com listing to apply.
VERY LARGE one-bedroom (can be made a two-bedroom) for sublet, two blocks from downtown Yellow Springs. Yard shared with one other tenant. Can be partially furnished or unfurnished. Available Jan. 1. Length of sublet is six months (flexible) with the option of extending. Utilities + Wi-Fi are included in rent. $1,200/ month. Please call 937-572-0500.
GOT RENTALS? Announce them here. This is one of the most popular categories!
CHARMING three-bedroom, two-bath home built in 2013 for sale on West Davis. Program qualifications and requirements apply. Estimated sales price $179,900. Open house Nov. 27 12–2 p.m. Contact Yellow Springs Home, Inc. at info@yshome.org for more info. Equal Housing Opportunity.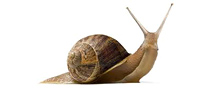 SELLING YOUR HOME? Unless you're a snail, you'll eventually have to. List it here, in the classifieds!
FOUND SOMETHING? Put it out there. Found ads are free, always have been.
NOTHING LOST or found this week. Found ads are free.
WANTED: Local caregiver/home aid (licensing favored but not required) for occasional respite care (for a week or two, throughout 2024) for our elderly but independent parent. Verifiable references of all types welcome and required. 937-602-1200.
LOOKING FOR HELP? Let us help! Find the perfect fit for your needs via the classifieds.
TIME SHARE? Offer your spare time or find someone who wants to share theirs.
NEED SOMETHING DONE? Any odd job — just ask. Ryan, 937-470-9005.
SCHEDULE YOUR SEASONAL HVAC/Heating check-up today! A-C Service Co., your locally owned heating and plumbing company. Call today, 937-767-7406. http://www.acserviceyso.com.
NEIL DOG TRAINING ("evolving" certified professional trainer/retired special education teacher) will help you train your dog. If you are committed, I can help! Neil Silvert, 937-767-1991 or nsilvert1949@gmail.com. Free evaluation. Reasonable rates — sliding scale.
ABLE TO HELP. Home organization, errand runner, senior helper, pet care, plant care, cleaning, and more. 937-991-4141
GOT THE SKILLS? Let people know what you've got to offer via the classifieds.
TLT AND GLEN HELEN invite you to our annual Solstice Poetry Reading on December 8 at 7 p.m. Eleven invited poets will read nature inspired poetry in the theme "Grounded" in the Glen's auditorium. A wine and cheese reception will follow along with open mic. More information is at: http://www.tecumsehlandtrust.org. Suggested donation at the door $10.
WHAT'S GOING ON? Have something planned? Announce it with a classified ad today!
CLASSIFIED RATES in the Yellow Springs News — $7 for the first 20 words and 10 cents a word thereafter, for both print and online. Photos are $10 per week, horizontal photos work best. Email us directly at classifieds@ysnews,com, submit online at ysnews.com/classifieds or stop by the office, 253½ Xenia Ave., by Mondays at 5 p.m. Please note: any yard sales or garage sales need to be prepaid.
DELAYS IN NEWSPAPER DELIVERY? Please call the News at 937-767-7373 if you are experiencing delays. While we cannot guarantee or affect delivery time via local and area post offices, we can confirm that your subscription is in good standing. Newspapers are always available for pick-up at the News office, and subscribers may consider switching to the electronic edition, delivered via email.
GIVE A SHOUT OUT! Let the village know about a good deed. Card of Thanks is free — 40 words or less.
---