For sale: cars, trucks, etc. | (back to top)
2012 FORD FOCUS SE. Loaded, four cylinder, four door, second owner car, 30 miles/gallon, 95,000 miles, $6500. 937-215-2945.
FLUORESCENT BULBS: F32 T8, brand new — we switched to LED! $1 each. Call the News at 937-767-7373, Monday–Friday, 9 a.m.–5 p.m., Thursday–Friday, 9 a.m.–3 p.m.
GOT A NEPHEW IN NORWAY? Tired of reading the police report to him over the phone? He'll receive a PDF of the News in his inbox on Thursday morning if you buy him an E-edition subscription. Go to ysnews.com and click on Subscribe.
GEAR UP FOR SPRING: Let everyone know what you've got going on at your business.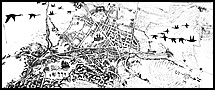 GREAT NEWS SWAG: Lovely Gail Kort cards, posters and illustrations; News books, posters and postcards; and of course, gift subscriptions! Stop by, take a look and grab some free buttons! The News is located at 253½ Xenia Ave. and open Monday–Wednesday, 9 a.m.–5 p.m., and Thursday–Friday, 9 a.m.–3 p.m.
DOGS, CATS, TORTOISES: find a good home for animals here.
NO MONEY NEEDED! List your services or items for exchange.
MOVED HERE RECENTLY? Come to the Yellow Springs News office at 253½ Xenia Ave., Monday–Wednesday, 9 a.m.–5 p.m. or Thursday–Friday, 9 a.m.–3 p.m. We'll sign you up for a three-month subscription to the News for free! There's also a welcome package for you.
ARTIST SEEKING LIGHT TABLE; do you have one gathering dust? Call the YS News, 937-767-7373.
FROM ARTICHOKES to xylophones, this is the place to ask for stuff.
PROFESSOR MOM AND YOUNG SON interested in renting two or three bedroom apartment or house for a year while looking for place to buy. Starting August. Three nice cats. Please email yellowsprings.ad@gmail.com for any good options. Thank you.
YS FREE MEDICAL CLINIC is looking for a professional office space. Please email: reachoutdirector@gmail.com.
LOOKING FOR A PLACE to live? House or apartment to share? Announce it here and find a room or a roommate.
INSIDE STORAGE SPACE available at 108 Cliff St. (the old lumber yard). Rates vary, $40–60 per month. 937-206-9801.
TOWNHOUSE APARTMENTS for rent, Hawthorne Place: one-bedroom, $610; two-bedroom, $710; three-bedroom, $810 plus utilities. Laundry facilities on site. 937-324-3606.
THERAPY/OFFICE SPACE for rent starting April 1. Quiet, smoke-free and pet-free building. Common waiting/reception area. $300/month includes utilities. Updated, clean and inviting space. Approx. 120 square feet. 937-684-2366.
COUNTRY HOME, three bedrooms, one bath, laundry. Completely remodeled, very private, with two out buildings. Four miles from YS. $1,150/month; sewer and water included. 937-376-2159 or 937-657-5435.
VERY NICE HALF DOUBLE. Two bedrooms, two baths, W/D, two floors. Near downtown and brewery. $1,100/month plus utilities. 937-561-8250.
ONE BEDROOM APARTMENT with kitchen, living room, full bathroom, off-street parking, close to town! $560 a month, $560 deposit and electric, gas. Available April 1! Please call 937-510-8141.
NOTHING LOST or found this week. Found ads are free.
TOM'S MARKET IS ACCEPTING applications for temporary positions. Stop by to fill out an application.
Willing and able to volunteer in Yellow Springs and Miami Township to assist with responses to COVID-19 in the areas of food security, child/youth care, financial assistance, and other needs as they arise? The Yellow Springs Community Foundation is facilitating the meeting of these needs among many village and township organizations. Contact yscf@yscf.org, 937.767.2655. We will respond shortly!
TIME SHARE? Offer your spare time or find someone who wants to share theirs.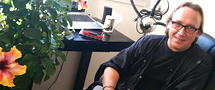 HAIR CUTS AND COLOR: Michael James Hair Salon. 502 S. High St. Open at 9 a.m., Monday–Saturday. 937-581-0746.
SCHEDULE YOUR SEASONAL Heating/HVAC check-up today! A-C Service Co., your locally owned heating and plumbing company. Call today, 937-767-7406. http://www.acserviceyso.com.
NEIL DOG TRAINING ("evolving" certified professional trainer/retired special education teacher) will help you train your dog. If you are committed, I can help! Neil Silvert, 937-767-1991 or nsilvert1949@gmail.com. Free evaluation. Reasonable rates — sliding scale.
NOT ON MY WATCH! What is your peace of mind worth? I will pet- or house-sit for you at a reasonable price. Honest, ethical, reliable, with local references. Call Jodie, 937-532-8990.
MATH AND STATS TUTORING and support: over 25 years teaching at the university level. You've got questions. I've got ideas and answers. We should get together. Contact me at lemonadetutoring@gmail.com.
ED'S HANDYMAN Service. Live locally, references, affordable. Siding, repairs, woodwork, windows, hauling, doors, gutters, cleanouts, awnings, soffits. 937-815-8320.
DO YOU LIVE in Yellow Springs and Miami Township have food, medicine/medical, childcare, or other needs as a result of the current COVID-19 crisis? The Yellow Springs Community Foundation is facilitating the meeting of these needs among many village and township organizations. Contact yscf@yscf.org, 937.767.2655. We will respond shortly!
PROFESSIONAL QUALITY Lawn Mowing and Landscape Maintenance. Reasonable Rates, Insured, and References. My Tenth Year Serving Yellow Springs Customers! Call Steve Today for your free estimate. (937) 767-1935
FEELING STRESSED? Gestalt coaching can help. Gestalt coaching is a creative partnership between coach and client that aims to help the client move forward with clarity and awareness, even if staying at home. Telephone or Skype sessions are available for a suggested fee of $10/session during this crisis time, although no one will be turned away. Diane Chiddister, certified Gestalt coach. Call 937-767-1031 for information or to make an appointment.
DURING THE COVID 19 crisis US Bank's Drive Thru will be open from 9:30 a.m.–4 p.m. Monday–Friday and 9:30 a.m.–noon on Saturdays. The lobby will be open by appointment only. US Bank is offering reduced rates on both personal and business loans and lines as well as several assistance programs to help customers during this time. Please reach out to the branch at 937-767-6620 or call 1-800-872-2657 for details as they are subject to change.
GOOD WITH FINANCES? Help someone and advertise your services here.
25-YEAR-OLD woman and Antioch grad ('17) available to provide childcare anytime, anywhere due to recent COVID-19-related layoff from work. Experience with nannying and babysitting mostly between ages 4 and 10 but willing to work with any age group. Willing and able to help facilitate schoolwork and/or guided learning activities. Excellent references available upon request. Call or text 616-780-7283.
HELLO, my name is Shaylee Smith, I am a junior at Yellow Springs High School. Due to the recent closing of our schools, I am offering my help for babysitting. I live in Yellow Springs an I would prefer to be able to walk to the job. My number is 937-532-5689 Thank you
WATCH KIDS? Let parents know about your invaluable service.
CLASSIFIED RATES in the Yellow Springs News — $7 for the first 20 words and 10 cents a word thereafter, for both print and online. Photos are $10 per week, horizontal photos work best. Email us directly at classifieds@ysnews,com, submit online at ysnews.com/classifieds or stop by the office, 253½ Xenia Ave., by Mondays at 5 p.m. Please note: any yard sales or garage sales need to be pre-paid.
MAKE READING MORE FUN! Add a bookplate to your books to show they belong to you (or your adorable child). Non–personalized and personalized designs from Bookplate Ink (Karen Gardner) available online at http://www.bookplateink.com. Karen can be reached by phone at 937-319-0067 or kgardner@bookplateink.com.
NEED A GIFT for someone special who lives out of town? If they've got an email address, they've got an inbox. That's where the News will be every Thursday morning! Go to ysnews.com and choose Subscribe to sign them up for the E-edition.
THANK YOU TO Jerrold Klosterman for the letter on herbs in the March 12, 2020 issue of the News; it was very helpful! — Northstar.
A SPECIAL THANK YOU to all the employees at Tom's Market who are doing such an amazing job! — Northstar
GIVE A SHOUT OUT! Let the village know about a good deed. Card of Thanks is free — 40 words or less.
GOING SOMEWHERE? Find a ride to share! Save money, the environment and make a friend.
---