For sale: cars, trucks, etc. | (back to top)
FLUORESCENT BULBS: F32 T8, brand new — we switched to LED! $1 each. Call the News at 767-7373, Monday–Friday, 9 a.m.–5 p.m., Thursday–Friday, 9 a.m.–3 p.m.
GOT A NEPHEW IN NORWAY? Tired of reading the police report to him over the phone? He'll receive a PDF of the News in his inbox on Thursday morning if you buy him an E-edition subscription. Go to ysnews.com and click on Subscribe.
GEAR UP FOR THE NEW YEAR: Let everyone know what you've got going on at your business.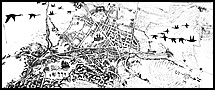 GET YOUR LOCAL NEWS SWAG: Lovely Gail Kort cards, posters and illustrations; News books, posters and postcards; and of course, gift subscriptions! Stop by, take a look and grab some free buttons! The News is located at 253 Xenia Ave. and open Monday–Wednesday, 9 a.m.–5 p.m., and Thursday–Friday, 9 a.m.–3 p.m.
SALTY LARK PIES: Sweet or savory, baked to order from scratch with quality ingredients. Truly good and scrumptious! Order one for dinner, dessert, work lunch, social gathering, birthday party, or have a pie delivered to a friend and bring joy to their day. Free delivery in Yellow Springs. Full menu on Facebook. Inquiries, orders, etc: saltylark @gmail.com or 336-314-5010.
DOGS, CATS, TORTOISES: find a good home for animals here.
NO MONEY NEEDED! List your services or items for exchange.
SUNBEAM ELECTRIC ROOM HEATER, thermostat controlled. Never used, like new, just in time for Winter. Call Bob Harris, 937-767-1949.
MOVED HERE RECENTLY? Come to the Yellow Springs News office at 253½ Xenia Ave., Monday–Wednesday, 9 a.m.–5 p.m. or Thursday–Friday, 9 a.m.–3 p.m. We'll sign you up for a three-month subscription to the News for free! There's also a welcome package for you.
FROM ARTICHOKES to xylophones, this is the place to ask for stuff.
YS RESIDENT HAS business plan but needs land. Looking for 1+ acre to rent for small-scale farm project. To discuss, call/text 937-543-0157, email ysofarm@yahoo.com.
LOOKING FOR A PLACE to live? House or apartment to share? Announce it here and find a room or a roommate.
INSIDE STORAGE SPACE available at 108 Cliff St. (the old lumber yard). Rates vary, $40–60 per month. 937-206-9801.
TOWNHOUSE APARTMENTS for rent, Hawthorne Place: one-bedroom, $610; two-bedroom, $710; three-bedroom, $810 plus utilities. Laundry facilities on site. 937-324-3606.
TWIN COACH APARTMENTS: Two-bedroom apartment, $700 per month, tenant pays gas and electric. Appliances included in rent. Deposit required, one-year minimum lease. Pet-free building. 408-3424 or 767-9180.
TWIN COACH APARTMENTS, one-bedroom, $600 per month, includes appliances, central air, carpeting. One-year minimum. Deposit required. 767-9180 or 937-408-3424.
FURNISHED HOME FOR RENT, January through August. Two-bedroom home, edge of town, beautiful property. Pet-free building. $1300 a month. Call if interested, 937-532-9019.
RECENTLY RENOVATED three bedroom, 1 bath house, eat-in kitchen, hardwood and ceramic tile floors, central AC, all appliances including w/d. One-car garage with opener, large yard, smoke-free building. $1,395/month. 937-430-0130.
FULLY FURNISHED beautiful one-bedroom apartment in a country setting a mile from downtown, short or long-term lease. Completely renovated 1600 square feet with custom kitchen, new bath, two stories, picture windows, off street parking and laundry room. 937-477-3252.
HOUSE RENTAL: Two bedrooms, one-car garage. Across from Gaunt Park. $850 month plus utilities. Available Feb. References plus damage deposit. Smoke-free and pet-free building. One year lease. 767-7766.
APARTMENT FOR RENT: 207 S. Winter St. 2nd floor, two bedrooms, 1 bath, central air, off-street parking, close to downtown, washer/dryer, stove and refrigerator furnished. Pet-free, smoke-free building. Now available. $775/month. Call MAP, 767-7406.
NOTHING LOST or found this week. Found ads are free.
TECUMSEH LAND TRUST needs volunteers! Find out more at our volunteer orientation, Friday, Jan. 17, 10:30–11:30 a.m., at the land trust office on Whitehall Farm, 4633 US 68 N, Yellow Springs. Sugar Shack, the Earth Day Plant Swap, fun with sunflowers and more! Call 767-9490 for further information.
TIME SHARE? Offer your spare time or find someone who wants to share theirs.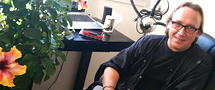 HAIR CUTS AND COLOR: Michael James Hair Salon. 502 S. High St. Open at 9 a.m., Monday–Saturday. 937-581-0746.
SCHEDULE YOUR SEASONAL Heating/HVAC check-up today! A-C Service Co., your locally owned heating and plumbing company. Call today, 767-7406. http://www.acserviceyso.com.
NEIL DOG TRAINING ("evolving" certified professional trainer/retired special education teacher) will help you train your dog. If you are committed, I can help! Neil Silvert, 767-1991 or nsilvert1949@gmail.com. Free evaluation. Reasonable rates — sliding scale.
NOT ON MY WATCH! What is your peace of mind worth? I will pet- or house-sit for you at a reasonable price. Honest, ethical, reliable, with local references. Call Jodie, 937-532-8990.
MATH AND STATS TUTORING and support: over 25 years teaching at the university level. You've got questions. I've got ideas and answers. We should get together. Contact me at lemonadetutoring@gmail.com.
GOOD WITH FINANCES? Help someone and advertise your services here.
WATCH KIDS? Let parents know about your invaluable service.
CLASSIFIED RATES in the Yellow Springs News — $7 for the first 20 words and 10 cents a word thereafter, for both print and online. Photos are $10 per week, horizontal photos work best. Email us directly at classifieds@ysnews,com, submit online at ysnews.com/classifieds or stop by the office, 253½ Xenia Ave., by Mondays at 5 p.m. Please note: any yard sales or garage sales need to be pre-paid.
NEED A GIFT for someone special who lives out of town? If they've got an email address, they've got an inbox. That's where the News will be every Thursday morning! Go to ysnews.com and choose Subscribe to sign them up for the E-edition.
THANK YOU TO WHOEVER put the key lime pie at my back door last week. Was that from Current Cuisine? It was delicious. — Ursa Northstar.
THANKS TO ALL THE AMAZING people who helped make this year's Holiday Art Jumble possible. To those who donated arty stuff — it was such fun discovering all the treasures in the boxes and bags. To the magnificent volunteers who set up and took down the Jumble. To our wonderful Gallery Hosts, without whom there couldn't be a Gallery. And to all our shoppers — it was a very successful fundraiser! Thanks again — YS Arts Council
GIVE A SHOUT OUT! Let the village know about a good deed. Card of Thanks is free — 40 words or less.
GOING SOMEWHERE? Find a ride to share! Save money, the environment and make a friend.
---