For sale: cars, trucks, etc. | (back to top)
HONDA 2005 MOPED, yellow, 5,530 miles. Excellent shape, rides like new. $1,000 obo. 767-1361 or 768-2007.
ESTATE SALE: Saturday and Sunday, November 17 and 18, 9 a.m.–4 p.m. both days, 1420 Meadow Lane. Items big and small: furniture, gourmet kitchenware, men and women's formal wear, tradesman tools for airbrushing/artwork/wedding cakes/candy making; and much more! Many like-new/never used items. No early birds, no previews please.
TOO MUCH STUFF YARD SALE: Saturday, Nov. 17, 11 a.m.–3 p.m., 108 Cliff St. Treasures old and new, furniture, pictures, doodads and what not, plus girls dance tutus, original designs created by a local artist.
GOING TO HIBERNATE? Make some space in the house! Get rid of stuff at ysnews.com/classfieds — they work!
SEIZE THE NICE DAYS and empty garages and basements. Get a yard sale going and announce it here!
TRAVIS TARBOX HOTALING PAINTINGS in print. Glen Helen's staircase printed on canvas and stretched over wood frame, 24"x24" for $100. Also available, Ellis Pond and the Yellow Spring in 12"x12" for $50. Get a special deal when buying multiples. The perfect holiday gift for any Yellow Springs lover! Call 937-239-7857.
1953 FARMALL CUB in good working order. Includes disc, flail mower, wheel weights, belly cultivators, one bottom plow. Asking $1,200 obo. Call Bob, 937-313-2440.
MAMA'S MIDNIGHT BAKERY just bought a new oven and is ready for the holidays. Delivering to YS for Thanksgiving and every weekend till the New Year: specialty pies, breads, cookie trays and more. Call Terri for your special event, 937-621-3337.
GOT A GRANDMA IN GREEN BAY? Tired of reading the police report to her over the phone? She'll receive a PDF of the News in her inbox on Thursday morning if you buy her an E-edition subscription. Go to ysnews.com and click on Subscribe. It's easy with PayPal.
SALES AND SPECIALS: Let everyone know what they can find at your business.
DOGS, CATS, TORTOISES: find a good home for animals here.
NO MONEY NEEDED! List your services or items for exchange.
MOVED HERE RECENTLY? Come to the Yellow Springs News office at 253½ Xenia Ave., 9 a.m.–5:30 p.m. We'll sign you up for a three-month subscription to the News for free! There's also a welcome package for you.
AM/FM STEREO RECEIVER wanted and/or record player, speakers. Call 767-1384.
FROM ARTICHOKES to xylophones, this is the place to ask for stuff.
LOOKING FOR A PLACE to live? House or apartment to share? Announce it here and find a room or a roommate.
INSIDE STORAGE SPACE available at 108 Cliff St. (the old Lumber Yard). Rates vary, $40–60 per month. 937-206-9801.
YELLOW SPRINGS ORCHARD-keeper's house with triangle cupboards and original stove. Nice street, large backyard, W/D hookup. $785 rent and deposit, tenant check. RE/MAX Victory, Kimberly. 937-271-2832.
THREE-BEDROOM, 2-BATH home for rent, galley style kitchen. Fenced-in yard for a dog, located in cul-de-sac, child- and pet-friendly quiet neighborhood, smoke-free home, 3,270 sq. ft. in Springfield Township, Forest Hills. Well and septic, deck, walk-out basement, water softening system, $1,500/month, open enrollment to YS Schools. Available mid-Nov. to early Dec. Please call 937-532-4500.
THREE-BEDROOM, 2½ bath house. Two-car garage, all appliances. Includes lawn service, snow removal. $1,100/month, $50/month pet fee. Smoke-free building. In Wilberforce, only a 12-minute drive to Yellow Springs. 374-1038.
TWO-BEDROOM HOUSE, 1 bath, nice neighborhood near center of town. High efficiency furnace/AC, washer/dryer included. $875/month plus utilities. Available mid-November. 767-7586.
TWO-BEDROOM DOWNSTAIRS apartment. Water, sewer, heat, trash included. You pay electric. Smoke- and pet-free building. $760 per month plus security deposit. 767-9368.
ONE-BEDROOM APARTMENT for rent, close to downtown, available now. $250 per month. Call Jack Merrill at 767-1497.
OFFICE— carpeted, good south light, private parking, all utilities finished. $10.65 per day. 767-9290.
THE SHOPS OF 100 CORRY ST.: one newly remodeled individual office/therapy space with common waiting area available at $300/month. Includes utilities. Smoke-free and pet-free building. 937-684-2366 or lcermele@gmail.com.
TOWNHOUSE APARTMENTS for rent, Hawthorne Place: one-bedroom, $595; two-bedroom, $695; three-bedroom, $795 plus utilities. Laundry facilities on site. 937-324-3606.
ICONIC, 5-STAR ROADSIDE MOTEL with loyal guest base for sale. Own a working piece of 1950's Americana. See website for details. Must inquire by phone — no drop-ins. Sincere cash offers only. 767-8700, http://www.TheSpringsMotel.com.
FOUND ON NORTH HIGH ST. Car Keys, Friday, Nov. 9. Call 767-8271.
NOTHING LOST or found this week. Found ads are free.
DOG WALKER NEEDED for friendly 75 lb., 10 year old, male Weimaraner. Walks needed Monday–Friday at lunchtime. Must have references, love dogs and be reliable. Call 937-623-9568 to meet Carl.
TIME SHARE? Offer your spare time or find someone who wants to share theirs.
GUTTER CLEANING — Protect your home from water damage due to clogged gutters. Call or text Mark at 937-432-5555.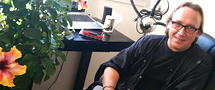 HAIR CUTS AND COLOR: Michael James Hair Salon. 502 S. High St. Open at 9 a.m., Monday–Saturday. 937-581-0746.
ORDAINED SPEAKER AVAILABLE to commemorate or officiate your important life moments. Registered in Ohio for non-religious or non-denominational weddings, eulogies or other major events, I am in my gift when holding up a kind mirror to the world reflecting our most human experiences. References available. Discounted rate while I build my practice. Call Jackie, 937-572-3587.
DO YOU NEED A BETTER DENTAL and vision with your Medicare Plan? 2019 United Health Care AARP and Anthem Blue Cross-Blue Shield Medicare plans have upgraded these benefits. Call David Zimmerman, Authorized Agent, 937-215-0648.
LANDSCAPE SERVICES: Fall cleaning, rake leaves and haul away. Tree removal pruning, fences clearing of vines and unwanted trees. Brush hauled away. Call Funderburg. 937-215-8447 or 767-7524.
FEELING OUT OF BALANCE? Need a space to just relax? New at House of Ravenwood, 100 Corry St., Miss Laura will be offering massage and chakra balancing in our new blue lotus room. Call 767-2819 for more detail or to schedule an appointment. Gift certificates available.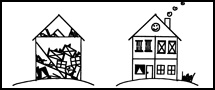 CAN'T GET STARTED? Can't get done? Decluttering is hard. I bring compassion and persistence. Free consultation. Local references. Call Anne, 937-319-1560. http://www.decluttering-service.com.
OFFERING VOICE and piano lessons beginning Saturday, Nov. 17. Adults and children. For more information, call 937-543-6616.
A-C SERVICE Co., a locally owned plumbing and heating company with a 60-year, responsible relationship with the people of Yellow Springs. 116 Dayton St., 767-7406. For coupons, check out http://www.acserviceyso.com!
NEIL DOG TRAINING ("evolving" certified professional trainer/retired special education teacher) will help you train your dog. If you are committed, I can help. Neil Silvert, 767-1991 or nsilvert1949@gmail.com. Free evaluation. Reasonable rates — sliding scale.
GOOD WITH FINANCES? Help someone and advertise your services here.
AUTHOR TALK — GROWING A SOUL: Esoteric Christianity Techniques & Practices. Epic Bookshop, 229 Xenia Ave., Saturday, Nov. 17 at 6:30 p.m., free event.
FREE COMPUTER CLASS for beginners at MVECA. Morgan Building, 330 E. Enon Rd., Saturday, Dec. 8 at 10 a.m. Call Tim Grant at 767-1468 x3128 to register.
YS/WOODSTOCK LEGEND Duke Dewey's selected original picks from his 50-year epic recording career; 40 cuts from 22 amazing bands. Get the three-CD limited edition before it's gone. Available now for only $30. Call 937-831-3531.
WANT A COLOR AD? So sorry: The News is in black and white. But a pre-printed insert costs just a bit less than a dime per insert to distribute in the News. You design, print it in color — we'll stuff it and get it to our readers. Call 767-7373 or email advert@ysnews.com.
CHECK OUT youtube.com/user/yellowspringsnews for over 70 feature videos of village art, education, music, sports, kiln firing, you name it. Go see it.
NEED A GIFT for someone special who lives out of town? If they've got an email address, they've got an inbox. That's where the News will be every Thursday morning! Go to ysnews.com and choose Subscribe to sign them up for the E-edition.
GIVE A SHOUT OUT! Let the village know about a good deed. Card of Thanks is free — 40 words or less.
GOING SOMEWHERE? Find a ride to share! Save money, the environment and make a friend.
---