For sale: cars, trucks, etc. | (back to top)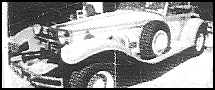 1929 DUESENBERG dual side mount roadster. Barn find, owned for 20 years! A steel body built replica, built in Reno, Nev. One of six in captivity! Compare value with 1935 Auburn boat tail speedster. 351 cu. in., C-6 automatic. Just reduced 10k. Trade? 386-547-7030.
TWO EXCELLENT EXPEDITION SUVs. Both Eddie Bauer editions. One is a 1998. Other is 2005 with the new body style and independent rear suspension. New one on the way next month. Call for details. No trades. Recent 21 point inspections. Make offer. Calls only 386-547-7030. Springfield.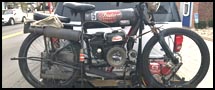 INDIAN BOARD TRACK RACER. A hand built Tribute bike of the early 1900s era. 1906 saddle bags, newer over head cam, 301 cc engine. Way cool collector's piece or show bike in the antique motorcycle show (pre-war division). Compare others at Sportsmanflyer.com. Just reduced $4,000. Moving sale! Hundreds of collectibles and antiques, call for list. 386-547-7030.
PLANT SALE: GET CEREVS! Night-blooming, mixed sizes. Hellebore, hosta, coneflower, ginger love grass, sedum, flower seeds, pawpaw, ninebark, orange rocket barberry, redbud, bald cypress, dawn redwood, paperbark maple, extra large trumpet vines. Also bikes, Weehoo trailer, Radio Flyer. Delivery and planting available. Drive slowly, watch for the goose. 508 Pleasant Street (at the western dead end). Saturday, Sept. 14, 10 a.m.–4 p.m., Sunday, Sept. 15, 11 a.m.–4 p.m.
SEIZE THE NICE DAYS and empty garages and basements. Get a yard sale going and announce it here!
FLUORESCENT BULBS: F32 T8, brand new — we switched to LED! $1 each. Call the News at 767-7373, Monday–Friday, 9 a.m.–5 p.m., Thursday–Friday, 9 a.m.–3 p.m.
POPCORN! Scout Troop 78 is holding the annual BSA popcorn sale. You can order online at http://www.popcornordering.com and use code 1WPG to support your local troop! Any orders will be shipped directly to you. Or look for us downtown in September! Profits from sales go directly to outdoor events or camp for youth.
FLAT BED UTILITY TILT TRAILER, 7'x12', wood plank floor, 15" tires; bed is 18" high; tilt for multiple use. $550. 1930s-era Brunswick pool table, 3-piece slate; needs cloth and cleaning up, in storage for 20 years, $350. Quarter-inch Gatling steel heavy-duty wood stove, $250. 30 gallon steel pot with stand, Apple Butter style. 150 years old, $150. Oriental entertainment center or book shelf unit, approx. 7' tall, 6' wide, heavily carved Chinese door panels, approximately 100 years old, $350. 386-547-7030.
GREENWORKS 40V lithium dual blade electric lawn mower. Extra battery. $200. Amish electric fireplace, 32x12x24. $100. Call Maureen 937-829-4033.
GOT A NEPHEW IN NORWAY? Tired of reading the police report to him over the phone? He'll receive a PDF of the News in his inbox on Thursday morning if you buy him an E-edition subscription. Go to ysnews.com and click on Subscribe.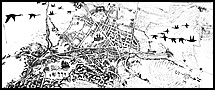 VILLAGE POSTERS, lovely cards to send or frame, 11˝x14˝ prints of the Ye Olde Trail Tavern, circa 1980, all by Gail Kort. Plus t-shirts, Yellow Springs News subscriptions and the 200 Years of Yellow Springs book. Stop by and take a look! The News is located at 253½ Xenia Ave. and open Monday–Wednesday, 9 a.m.–5 p.m., and Thursday–Friday, 9 a.m.–3 p.m.
NEED TO REHOME MY 4-year-old female boxer due to personality clashes with her sister. Spayed, crate-trained and trained to electric fence. She cannot be chained — needs fenced-in yard or electric fenced yard. Would thrive in a loving only pet family with older children or adults. Very sweet and loyal. Is presently in 16-day training program with Matt's Upbeat Canines. It is a live in training program which will work with you on the transition into your home. Has a bit of stranger anxiety which they are working on. She is a great dog, just doesn't get along with her sister. If interested in her call trainer, Kirsten at 789-9159. Will only be given to an excellent home.
DOGS, CATS, TORTOISES: find a good home for animals here.
NO MONEY NEEDED! List your services or items for exchange.
FREE: 19-inch Samsung TV with antenna. Analog – needs digital converter box. 767-7724
MOVED HERE RECENTLY? Come to the Yellow Springs News office at 253½ Xenia Ave., Monday–Wednesday, 9 a.m.–5 p.m. or Thursday–Friday, 9 a.m.–3 p.m. We'll sign you up for a three-month subscription to the News for free! There's also a welcome package for you.
FROM ARTICHOKES to xylophones, this is the place to ask for stuff.
YS COUPLE SEEKS LAND OR HOME for sale by owner, in or near YS (not Fairborn), in or slightly out of YS school district. Land: ½ to 3 acres suitable for residential build, preferably on the edge or just outside the village — or home: 4–5 bedrooms, 3–3½ bath. Nice view or land features a plus. Text or call 937-591-6262.
LOOKING FOR A PLACE to live? House or apartment to share? Announce it here and find a room or a roommate.
INSIDE STORAGE SPACE available at 108 Cliff St. (the old lumber yard). Rates vary, $40–60 per month. 937-206-9801.
TOWNHOUSE APARTMENTS for rent, Hawthorne Place: one-bedroom, $610; two-bedroom, $710; three-bedroom, $810 plus utilities. Laundry facilities on site. 937-324-3606.
TWIN COACH APARTMENTS: Two-bedroom apartment, $700 per month, washer and dryer hook-up, tenant pays gas and electric. Appliances and central air included in rent. Deposit required, one-year minimum lease. Pet-free building. 408-3424 or 767-9180.
OFFICE: SECOND FLOOR, carpet, closet, 150 sq. ft., all utilities included, ample paved parking lot. $275 per month. 767-9290.
LARGE, SECOND FLOOR, CORNER office available. Built-in bookshelves, windows facing east and south, carpet, good light, all utilities included, $420 per month. 767-9290.
OFFICE: 716 XENIA AVE. Attractive waiting area, carpeted, nice light, $280 includes all utilities. 767-9290.
DUPLEX FOR RENT: 561A Ridgecrest Dr., front unit: three bedroom, 2 baths, carport, appliances furnished, central air, smoke-free building. Available Oct. 1, $1,185/month. Call MAP, 767-7406.
DOWNTOWN APARTMENT. Former artist studio above the toy store. Great light, all open space. Remodeled kitchen and bath. 767-9290.
FOR RENT: Three-bedroom, 1½-bath, home in village. Central air, kitchen renovated in 2016, refinished hardwood floors, attached garage, major appliances and full basement. $1,275/month plus utilities. Pet-free and smoke-free building. Call or text Rodney at 937-623-0796. Please no calls before 9 a.m. or after 9 p.m.
FOR RENT: Pet-free, smoke-free building. Nicely appointed, newer one-bedroom, second-story apartment with private entrance. All appliances including washer/dryer. Bamboo and tile floors. One-car garage with storage. On dead-end street, close to downtown. All utilities included. $950/month. 937-308-4653.
TWO- TO THREE-BEDROOM, 1-bath house, partially furnished, including w/d and all appliances. Located ten minutes north of village on the historic Howell farm. Must enjoy woods, prairie grasses, abundant wildlife and peaceful living. Easy access to bike path. Indoor cats only please. Available Oct. 15. Call 825-0312 or brapyl@gmail.com.
FOR RENT: Gorgeous, remodeled one bedroom apartment in the heart of downtown. Hardwood floors, ceiling fans, big beautiful new windows, efficient heat pump furnace with central air, updated kitchen, and modern bathroom with work done by a local artist. 937-657-4541.
HOUSE FOR RENT near downtown. Three bedrooms, living room, kitchen with appliances, one bath, basement with washer and dryer hook-up and bonus room. Central air, garage, detached garage on alley. Deposit and one-year lease required. Pet-free and smoke-free building. $1,250 month. 937-623-3233.
ONE BEDROOM SPRINGFIELD apartment in historic home. $700 pays all, minus help with housekeeping, gardening etc. Ideal for 1 person or retiree. 386-547-7030.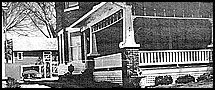 WITTENBERG UNIVERSIRY HISTORIC area and off N. Limestone St. Now a duplex, separate meters or will help convert for a large single-family home. Easy fixer-upper — have most materials. Twenty-two new vinyl Anderson Thermopane windows installed. Three fireplaces. Could be five bedroom, three bath home. Each home needs estimated $500 redecorating/painting etc., per room. Three-car detached garage with 220V electric workshop, gas heat and alley access. Located near art museum, Veteran's Park, bike trails and white-water rafting. Private brick driveway. Retirement sale. Clear deed; mortgage from owner possible. I could finance you or accept cash. Payments could be $354 only with 9k down. Fixed rate, 20-years, no balloon. Will pay title search and closing cost. Or make cash offer. (Historic Springfield College Hill areas) Beautiful koi pond (work in progress) May trade on a motor home or motor coach. $79,500 with land contract. Call Daryl for details. Calls only (no texts), 386-547-7030.
SMALL, BUILDABLE LOT for sale in Yellow Springs! The last lot in Thistle Creek is available, walking distance to downtown. Asking $42k. Contact Green Generation at 937-361-9705 if interested.
NOTHING LOST or found this week. Found ads are free.
FREE BARN WOOD! 120-year-old, one-car, two-story barn. Dozens of 2" by 10" joists and rafters that you could store or sell! Will also pay you to clean up the burnable wood. North downtown Springfield. 386-547-7030.
EMPORIUM IS FILLING both front-of-house and line cook positions. Weekends and early morning availability a must! Please pick up application or bring résumé to 233 Xenia Ave., YSO. If unable to come by store location, send résumé to gavis-dyer@emporiumwines.com.
CHILDCARE NEEDED in the mornings and afternoons on Mondays, Tuesdays and Wednesdays. Call or text 614-404-1744.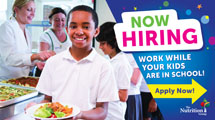 THE NUTRITION GROUP is hiring food service workers at Yellow Springs School District! Monday–Friday, part-time daylight positions available. Learn more at http://www.tngcareers.com filter "Yellow Springs" or call 937-554-1736. Clearances required. EEO Employer.
DESIGNER SHOWHOUSE 2020: Wittenberg College historic area tour. Benefiting charities. Now negotiating with designers, stagers, home maintenance persons, artists, contractors and volunteers. Also Internet person, errands, housekeeping and cleaning, part-time OK, day or evenings OK. Also, this home is being offered for sale before or after the show. 386-547-7030.
YELLOW SPRINGS SCHOOLS are accepting substitute applications for teachers and teacher's aides. BCI/FBIbackground required. Details available at: http://www.ysschools.org > Menu > District Information > Employment link. Qualified persons should apply to the Yellow Springs Board of Education 201 S. Walnut St., Yellow Springs, OH 45387. Call 767-7381 with questions.
TIME SHARE? Offer your spare time or find someone who wants to share theirs.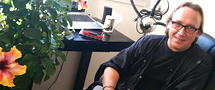 HAIR CUTS AND COLOR: Michael James Hair Salon. 502 S. High St. Open at 9 a.m., Monday–Saturday. 937-581-0746.
A-C SERVICE Co., a locally owned plumbing and heating company with a 60-year, responsible relationship with the people of Yellow Springs. 116 Dayton St., 767-7406. For coupons, check out http://www.acserviceyso.com!
NEIL DOG TRAINING ("evolving" certified professional trainer/retired special education teacher) will help you train your dog. If you are committed, I can help! Neil Silvert, 767-1991 or nsilvert1949@gmail.com. Free evaluation. Reasonable rates — sliding scale.
LANDSCAPE SERVICES: Lawn mowing, tree removal, pruning, fences, clearing of vines and unwanted trees. Brush hauled away. Call Funderburg, 937-215-8447 or 767-7524.
NOT ON MY WATCH! What is your peace of mind worth? I will pet- or house-sit for you at a reasonable price. Honest, ethical, reliable, with local references. Call Jodie, 937-532-8990.
YEARNING FOR A MORE ORGANIZED home or office, a setup that allows you to find what you need without the distraction of what you don't? Let me help you invigorate and de-clutter your space! I bring a love of organization and a keen eye for balance, color, efficiency and design. I can help you look at your space with fresh eyes, and sort, simplify, clear, rearrange and bring greater ease to your everyday life. E-mail Madeleine Reber at saltylark@gmail.com for more info or to schedule an initial appointment. References available upon request.
GOOD WITH FINANCES? Help someone and advertise your services here.
AFTER SCHOOL PROGRAM with home environment, limited enrollment, grades K–3. Can pick-up at Mills Lawn and help with homework. I provide arts and crafts, lots of fun play and two great snacks. Open till 6 p.m. Call or text Carole for interview, 702-581-1537.
WATCH KIDS? Let parents know about your invaluable service.
NEW STABILITY & FALL PREVENTION Classes — Free for SilverSneakers and Yellow Springs Senior Center members, $3 all others. Wednesdays, 2:30 p.m. at John Bryan Gym. Perfect for senior men and women - everybody needs balance training! Call Lynn Hardman 937-765-2379 to register.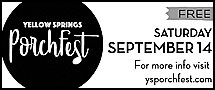 YS PORCHFEST is Saturday, Sept., 14 from noon–7 p.m.! Celebrate local music on neighborhood porches. More info at ysporchfest.com
PEACEFUL MOVEMENT 5K on Sunday, Sept. 22. See ad in paper for more details. Register at https://bit.ly/2YCllWP
CLASSIFIED RATES in the Yellow Springs News — $7 for the first 20 words and 10 cents a word thereafter, for both print and online. Photos are $10 per week, horizontal photos work best. Email us directly at classifieds@ysnews,com, submit online at ysnews.com/classifieds or stop by the office, 253½ Xenia Ave., by Mondays at 5 p.m. Please note: any yard sales or garage sales need to be pre-paid.
SOLUTION TO YS Toy Company's Brain Train: "Headquarters," "Center of Attention," "Twenty-four/Seven," and "Hand-me-down."
WANT A COLOR AD? So sorry: The News is in black and white. But a pre-printed insert costs just a bit less than a dime per insert to distribute in the News. You design, print it in color — we'll stuff it and get it to our readers. Call 767-7373 or email advert@ysnews.com.
CHECK OUT youtube.com/user/yellowspringsnews for over 70 feature videos of village art, education, music, sports, kiln firing, you name it. Go see it.
NEED A GIFT for someone special who lives out of town? If they've got an email address, they've got an inbox. That's where the News will be every Thursday morning! Go to ysnews.com and choose Subscribe to sign them up for the E-edition.
GIVE A SHOUT OUT! Let the village know about a good deed. Card of Thanks is free — 40 words or less.
GOING SOMEWHERE? Find a ride to share! Save money, the environment and make a friend.
---