For sale: cars, trucks, etc. | (back to top)
SELL YOUR WHEELS! YS News classified ads will find a new home for your old(er) car. Place your classified ad today!
GOT A NICE BOY IN NEW YORK? Tired of reading the police report over the phone? Gift an e-edition subscription: they'll receive a digital copy of the News in their inbox Thursday morning. Click here to subscribe.
THE FOLLOWING ITEMS are now available through http://www.the365projectys.org/shop–prices include shipping and handling: BLACKS IN YELLOW SPRINGS: A Community Encyclopedia, $25; Legacy of Grace: Musings on the Life and Times of Wheeling Gaunt, $25.99; Wheeling Gaunt's ABCs, $12. The items may also be ordered by sending a check or money order to: The 365 Project, P.O. Box 165, YSO.
NATIONAL PIE DAY is January 23, celebrate by calling Mama's Midnight Bakery for your savory or sweet pie and receive contactless delivery to your door. Also accepting Pie of the Month members for Jan.–May. Call 937-621-3337.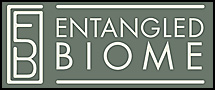 ENERGY AND IMMUNITY IN ONE. Organic Full-Spectrum Hemp Oil (CBD) co-extracted with an organic blend of Chaga (anti-viral), Cordycep (increases oxygen intake and lung function), Turkey Tail (strengthens immune system) and Reishi (boosts immune function) medicinal mushrooms. Contact Robert Hasek, 937-558-8474, robert@entangledbiome.com or order at http://www.entangledbiome.com.
OPEN FOR BUSINESS? Let everyone know what you're doing and how you want to do it. Place a classified ad.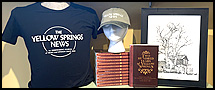 NEWS SWAG — NOW ONLINE! Lovely Gail Kort cards, posters and illustrations; News books, posters and notecards. Visit our newly created online retail page, ysnews.com/shop. You can also stop by our office the old-school way to pick up nifty news gifts, Monday–Friday, 10 a.m.–3 p.m. Please call for extended hours, 937-767-7373.
DOGS, CATS, TORTOISES: find a good home for animals here.
NO MONEY NEEDED! List your services or items for exchange.
FREE CHILD'S OUTDOOR HOUSE – 4'x5', six feet tall, appropriate for 2–7 year olds. We will move it. Please contact Susan at 937-767-7547.
HAVE A NEW NEIGHBOR? Sign them up for a three-month subscription to the News for free and we'll deliver a welcome package to them. Call the Yellow Springs News office at 937-767-7373, Monday–Friday, 10 a.m.–3 p.m., or email circulation@ysnews.com anytime to help keep your new neighbor informed!
FROM ARTICHOKES to xylophones, this is the place to ask for stuff.
RETIRED PROFESSIONAL with excellent credit and local references in search of a quiet two-bedroom apartment or small house to rent in Yellow Springs. Call Lincoln Castricone at 435-819-0932.
LOOKING FOR A PLACE to live? House or apartment to share? Announce it here and find a room or a roommate.
TOWNHOUSE APARTMENTS for rent, Hawthorne Place: one-bedroom, $675; two-bedroom, $775; three-bedroom, $875 plus utilities. Laundry facilities on site. 937-324-3606.
OFFICE/THERAPY SPACE available. $320/month, one-year lease, located at 105 W. North College Humanist Center. Utilities included, quiet atmosphere, common waiting area. 937-631-1447.
SHORT TERM RENTAL — up to four months at Howell Farm Lodging. Weekly, monthly, off-season rates through end of April. Just north of Yellow Springs. Call Branson at 937-825-0312 or brapyl@gmail.com. Howellfarmlodging.com.
TWO BEDROOMS for rent in quiet country home. The larger bedroom is $500, the smaller $450, both to share bathroom. Or, take both bedrooms for $850. Wi-Fi, shared kitchen, laundry, off-street parking included; additional storage space available for a fee. Located seven minutes from Yellow Springs, Xenia, Cedarville, 20 minutes from WPAFB, 20 minutes from WSU. Background/credit check, references $40. First and last month's rent and deposit required. COVID-19-vaxxed household. Call Deborah at 937-727-4747.
TWIN COACH APARTMENTS: Two-bedroom apartment, half-bath, includes appliances. Tenant pays gas and electric. $725 security deposit, $725 monthly rent, one year minimum lease. Pet-free. 937-408-3424 or 937-767-9180.
YELLOW SPRINGS property for sale: $749,000. Five minutes south of YS on Route 68 in Goes. Mini farm: 36.65 acres, 85% tillable. Property includes 1,600 sq. ft. home with two-car attached garage and 26' x 30' detached garage. Also has two houses that can be used as rental properties. Serious inquiries only. Contact 937-657-1919.
NOTHING LOST or found this week. Found ads are free.
SNOW REMOVAL: Office parking lot on Xenia Ave. Call 937-769-5019.
TIME SHARE? Offer your spare time or find someone who wants to share theirs.
SCHEDULE YOUR SEASONAL HVAC/Heating check-up today! A-C Service Co., your locally owned heating and plumbing company. Call today, 937-767-7406. http://www.acserviceyso.com.
NEIL DOG TRAINING ("evolving" certified professional trainer/retired special education teacher) will help you train your dog. If you are committed, I can help! Neil Silvert, 937-767-1991 or nsilvert1949@gmail.com. Free evaluation. Reasonable rates — sliding scale.
KNOW TAXES? Help someone who needs it! Advertise your services with a classified ad.
WATCH KIDS? Let parents know about your invaluable service.
KNOW SOMETHING? TEACH SOMETHING! Pass along your knowledge or valuable skills: Place your classified ad today!
WHAT'S GOING ON? Have something planned? Announce it with a classified ad today!
CLASSIFIED RATES in the Yellow Springs News — $7 for the first 20 words and 10 cents a word thereafter, for both print and online. Photos are $10 per week, horizontal photos work best. Email us directly at classifieds@ysnews,com, submit online at ysnews.com/classifieds or stop by the office, 253½ Xenia Ave., by Mondays at 5 p.m. Please note: any yard sales or garage sales need to be prepaid.
DELAYS IN NEWSPAPER DELIVERY? Please call the News at 937-767-7373 if you are experiencing delays. While we cannot guarantee or affect delivery time via local and area post offices, we can confirm that your subscription is in good standing. Newspapers are always available for pick-up at the News office, and subscribers may consider switching to the electronic edition, delivered via email.
ARTISTS AND WRITERS — Howell Farm Lodging is offering weekly, monthly, off-season rates through end of April. Beautiful and quiet, just north of Yellow Springs. Call Branson at 937-825-0312 or brapyl@gmail.com. Howellfarmlodging.com.
CUERNAVACA SPANISH IMMERSION PROGRAM. A group of us are going for two weeks at the end of February: 2/19/22–3/5/22. Wanna come? It's a two–week full Spanish Immersion program. The people with whom you stay have been vaccinated, as have the teachers and guides. The program director is a physician and is always available. The cost for the whole program is $1500 for two weeks. This includes: three hours a day of classroom instruction, daily field trips and a visit to Mexico City, as well as room and board. If you have to cancel due to COVID complications, your program fee will be refunded in full. If you are interested, please contact Judith Skillings at judithskillings@yahoo.com. Several local people participated in the program and can give you a description of the experience.
THE YELLOW SPRINGS ARTS COUNCIL had a hard time deciding whether to hold the Holiday Art Jumble this year. In the end, we decided to hold the sale but not the events, and boy are we glad we did! Locals and tourists alike came out in force to browse and to buy. With their help, we raised just over $6000, our best year yet! Hundreds of items were donated, and hundreds purchased. In these crazy times, we find raising Village spirits to be as valuable as raising money to support YSAC.THANK YOU to everyone who donated and shopped! Extra special thanks to the volunteers who were the heart of the operation: Maxine, Mary, Luan, Sondy, Chris, Julie, Theresa, Bette, Deb, Jon, Nora, Bruce, Nancy, Jerome, Sean, Valerie and any gallery hosts I've forgotten to list. You're the best! —Holly Underwood, Interim Gallery Coordinator
THE ANTIOCH SCHOOL wishes to thank the very thoughtful individual who clears snow from the path between the school and Allen Street. Our walkers and bikers really appreciate your efforts!
GIVE A SHOUT OUT! Let the village know about a good deed. Card of Thanks is free — 40 words or less.
---