For sale: cars, trucks, etc. | (back to top)
2016 HONDA FIT EX: only 18,650 miles. 38 mpg, excellent condition, many safety features. $13,000. Call (leave message) or text 937-409-1739.
"BLACKS IN YELLOW SPRINGS: A Community Encyclopedia" is now available for $20 (includes shipping and handling) at The 365 Project, P.O. Box 165, YSO or through http://www.the365projectys.org. Also available at Dark Star Books, 237 Xenia Ave., YS.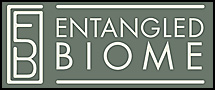 ENERGY AND IMMUNITY IN ONE. Organic Full-Spectrum Hemp Oil (CBD) co-extracted with an organic blend of Chaga (anti-viral), Cordycep (increases oxygen intake and lung function), Turkey Tail (strengthens immune system) and Reishi (boosts immune function) medicinal mushrooms. Contact Robert Hasek, 937-558-8474, robert@entangledbiome.com or order at http://www.entangledbiome.com.
GOT A NEPHEW IN NORWAY? Tired of reading the police report to him over the phone? He'll receive a PDF of the News in his inbox on Thursday morning if you buy him an E-edition subscription. Go to ysnews.com and click on Subscribe.
TWO VINYL REPLACEMENT WINDOWS, New, still wrapped; double-hung, white; 36½ W x 49¾ H. Argon, no grid. Atrium brand. Marsh Products, $75 each. 937-677-7030.
GOT AN UNCLE IN TUPELO? Tired of reading the police report to him over the phone? He'll receive a PDF of the News in his inbox on Thursday morning if you buy him an E-edition subscription. Go to ysnews.com and click on Subscribe.
REOPENING? Let everyone know what you're doing and how you want to do it. Place a classified ad.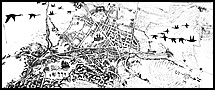 GREAT NEWS SWAG: Lovely Gail Kort cards, posters and illustrations; News books, posters and postcards; and of course, gift subscriptions! You can once again stop by our office to pick up some of these nifty news gifts for you or a friend, Monday-Thursday, 10 a.m. -3 p.m. In the meantime, keep an eye out for an upcoming online News merchandise page.
MAMA'S MIDNIGHT BAKERY wants to thank all their dedicated pie lovers who came out to support our little family-owned business in 2020. We couldn't do it without you, Yellow Springs! We want to give back to you this year by offering a Pie of the Month Club. If you're tired of cooking and just want to eat fresh, local, and seasonally prepared pies, call Terri at 937-621-3337 for a flyer and to sign-up your favorite pie lover by Jan. 17 for delivery on National Pie Day, Jan. 23.
DOGS, CATS, TORTOISES: find a good home for animals here.
NO MONEY NEEDED! List your services or items for exchange.
FREE FIREWOOD: most is hardwood; bring your chainsaw. I have trailer. Will also pay extra for some clean-up and clean-out. 386-547-7030.
1998 FORD EXPEDITION SUV. Eddie Bauer edition. White exterior, tan leather, no rust. Has the $3,000 4-wheel drive option. Reduced, moving sale, $2,950. Calls only 386-547-7030.
HAVE A NEW NEIGHBOR? Sign them up for a three-month subscription to the News for free and we'll deliver a welcome package to them. Call the Yellow Springs News office at 937-767-7373, Monday–Thursday, 10 a.m.–3 p.m. or email circulation@ysnews.com anytime to help keep your new neighbor informed!
FROM ARTICHOKES to xylophones, this is the place to ask for stuff.
YS LOCALS IN SEARCH of a two-three bedroom home, pet friendly, and preferably under under $900, or $1000 including utilities. Please contact 937-925-6999.
WOMAN LOOKING FOR a for roommate situation in Yellow Springs area. Interested in a trustworthy, compassionate friendship with another woman. Call me, Debra, at 515-770-9950.
RETIRED PERSON SEEKING a short-term (1–3 months) apartment in YS. References available. Please e-mail Sue at smbartow@hotmail.com.
LOOKING FOR A PLACE to live? House or apartment to share? Announce it here and find a room or a roommate.
TOWNHOUSE APARTMENTS for rent, Hawthorne Place: one-bedroom, $625; two-bedroom, $725; three-bedroom, $825 plus utilities. Laundry facilities on site. 937-324-3606.
OFFICE: 716 Xenia Ave. Carpeted, good light, comfortable waiting area, ample private parking, all utilities furnished. With private sink, $325 per month; without private sink, $310 per month. 937-631-1447.
FOUR BEDROOMS, TWO BATHS, renovated kitchen and master bath,full basement, AC, large yard. Smoke-free. January–April rent discount. Deposits: security, last month rent and utilities. Email ysohio45387@runbox.com.
TWO BEDROOM, 1.5-bath house, three blocks from downtown. Available early February. $1200 per month. Pets considered for additional fee. Text Jill at 714-944-4102.
8'6" X 13' OFFICE SPACE for rent, located at 105 W. North College St., Humanist Center, Yellow Springs. Clean, quiet, secure building. Call 937-631-1447.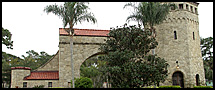 BEAUTIFUL FIVE-BEDROOM, three-bath home in Daytona Beach, FL, 32114. Huge double corner lot (No. 23 and 24), over 200' of frontage on each street. Could be separated and have new residential construction up to 34 ft. high (three-story). Two gated driveways, could legally park a 40' motor coach beside the home, six antique yawn post lamps (10' high), five koi fish ponds with fountains and waterfalls. Two-car attached double garage, three red tile car/boat ports. Have copy of past MLS listing with Re/Max Reality for $389,000. Retirement/downsizing sale. Will exchange on small home, acreage or motor home. Clear deed. Three minutes from Daytona International Speedway, two minutes from Daytona State University, Embry-Riddle Aeronautical University. The home is just three blocks south of the arched entranceway to Tarragona Woods, pictured above. Call Cliff, 386-547-7030.
HISTORICAL COLLEGE HILL HOMES. North of center city, near Veteran's Park, art museum, bike trails and white water rafting in Springfield's historic district. I have two homes with brick driveways between them. Six fireplaces, pocket doors, winding cherry staircase. Three-car detached garage with 220V electric workshop, gas heat and alley access. Beautiful koi pond (work in progress). Located on huge triple lot near art museum, Private brick driveway. Retirement sale. Clear deed; may finance or make cash offer. Low down payment. Fixed rate, 20 years, no balloon. Will pay title search and closing cost. Both at $49,500, payments could be under $400/month. Call 386-547-7030 for details.
FOR SALE: New three bedroom, two bath home in the heart of Yellow Springs. $291,500. GlenCorryRentals@gmail.com.
NOTHING LOST or found this week. Found ads are free.
MULTIPLE SEPARATE JOBS: General house maintenance (on-call, part-time ok), light plumbing, some electrical, landscaping, interior design and one day per week housekeeping. 386-547-7030.
TIME SHARE? Offer your spare time or find someone who wants to share theirs.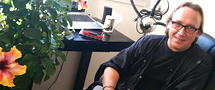 HAIR CUTS AND COLOR: Michael James Hair Salon. 502 S. High St. Open at 9 a.m., Monday–Saturday. 937-581-0746.
SCHEDULE YOUR SEASONAL Heating/HVAC check-up today! A-C Service Co., your locally owned heating and plumbing company. Call today, 937-767-7406. http://www.acserviceyso.com.
NEIL DOG TRAINING ("evolving" certified professional trainer/retired special education teacher) will help you train your dog. If you are committed, I can help! Neil Silvert, 937-767-1991 or nsilvert1949@gmail.com. Free evaluation. Reasonable rates — sliding scale.
DETAILED CLEANING and organizing for your house! Current references. Contact 937-856-8310.
TAXES ARE STILL LOOMING. Help someone and advertise your services with a classified ad.
WATCH KIDS? Let parents know about your invaluable service.
LOOKING FOR A READING TUTOR? Certified retired teacher, specializing in reading phonic, regular K-8 and special-ed K-12. Wanting to help kids meet their IEP goals! Jackie, 937-475-1993.
OPPORTUNITY TO PRACTICE YOUR SPANISH: Many of us put a lot of effort into acquiring some Spanish, only to have our opportunities to practice it shut down along with everything else during the pandemic. Starting on Wednesday, Jan. 13, the Senior Center will be offering weekly "Chats in Spanish" on Zoom from 11 a.m. –noon. Although the plan is fluid, we currently envision using breakout rooms on Zoom to chat with another person for about 10 minutes. Then each participant will be paired with another person for a conversation for about 10 minutes. We envision having about three 10-minute chats. Available levels are anticipated to be, 1) Very Basic, 2) Present Tense only, and 3) Any tense may be used. Please contact Judy Skillings at judithskillings@yahoo.com if you are interested in receiving an invitation to the session.
SINGERS: practice holding your own voice part against another. Two-part songs, recordings and sheet music e-mailed weekly. Free. loganbks@gmail.com, 937-767-8719.
CLASSIFIED RATES in the Yellow Springs News — $7 for the first 20 words and 10 cents a word thereafter, for both print and online. Photos are $10 per week, horizontal photos work best. Email us directly at classifieds@ysnews,com, submit online at ysnews.com/classifieds or stop by the office, 253½ Xenia Ave., by Mondays at 5 p.m. Please note: any yard sales or garage sales need to be prepaid.
DELAYS IN NEWSPAPER DELIVERY? Several customers have recently reported delays in receiving their copy of the Yellow Springs News. The News has contacted the Yellow Springs post office on the matter, but no clear cause has been identified for potential delays. Please call the News at 937-767-7373 if you are experiencing delays. While we cannot guarantee or affect delivery time via local and area post offices, we can confirm that your subscription is in good standing, and follow up with the local post office regarding ongoing problems. As alternatives to mail delivery, newspapers are always available for pick-up at the News office, and subscribers may also consider switching to the e-edition, delivered via email.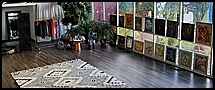 HOUSE OF AUM is seeking collaboration with small groups, instructors and leaders who desire a space to share their classes, courses and meetings. All social distancing requirements must be observed. Previous collaborations have included: art, music, book club, movement, fitness, photography, craft and social clubs. Please e-mail melissa@houseofaum.com.
A BIG THANK YOU! House of AUM continues to exist because of all the continuous support it receives from the YS community and beyond. We are still here, dedicated and poised to help and guide even more when the world returns to "normal", due entirely to your continuing support. Words cannot express the immense love and gratitude we have in our hearts for the people and organizations that have answered our call for support. Although we are operating as a shell of what we used to be, we continue to be grateful and inspired to serve. We have seen many losses, a large part of our community now practices at home, our walk-in retail shop closed, the Spa at House of AUM is gone, all of our elder teachers have taken a pause (we miss you so much), and our collaboration with Basho Apparel has run its course (We loved working with you, Anthony!).These being the biggest to note alongside numerous other small releases and losses. Thank you to local artist Ardis Macaulay for donating a prolific amount of her spiritual artwork with proceeds from each sale going directly to AUM (which is still available for purchase, you've gotta see this art!), the YSDC for accepting our grant request for outdoor yoga decks and support for online classes, the local businesses and individuals that collaborated on the UPLIFT YS initiative, the many individuals that donated money to our GoFundMe, the YS Community Foundation, the YS Arts Council, those who are still able to instruct others in yoga, meditation, music, activism, art, and more, and the new and old students who have stayed connected to us one way or another.The losses, lessons, and gains have been humbling to say the least. What we have now will continue to inspire us, grow our wisdom, and expand our hearts. We look forward to the day when we can open the floodgates again. Until then, we remain Heart Led and Spirit Built. Thank you from the bottom of my peaceful heart. — Melissa Herzog, House of AUM Creatrix
GIVE A SHOUT OUT! Let the village know about a good deed. Card of Thanks is free — 40 words or less.
---