Charles Theodore Christophe(r)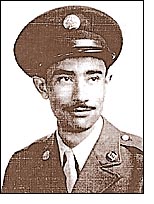 Charles Theodore Christophe(r) of Yellow Springs died on July 13. He was 90.
He was born on July 28, 1917, in Montrose, La., the son of Willie George and Teresa (Mullon) Christophe(r), who were cotton farmers.
He was a veteran of WWII, discharged a sergeant in the Army Air Corps. The Army Air Corps landed him in Dayton at what was Patterson Field, now Wright-Patterson Air Force Base.
Charles was a member of St. Paul Catholic Church in Yellow Springs and was retired from Central State University and Rike's Department Store. He was a member of the Greene County ADAMH board for a number of years and The Christopher House, a men's residential treatment center for chemical dependence in Xenia, was named in his honor.
He was preceded in death by his parents; his wife, Gladys Marie Clark Christopher whom he met in 1945; four sisters; and two brothers.
Charles is survived by two daughters, Alicia Marie Christopher and Lorena Ann Christopher-Skinner; three grandchildren, Jovan Torrey King, Jordan Christopher Skinner, and Theresa Marie Skinner; one brother, Louis Pershing Christophe(r), and many other nieces, nephews, cousins, and dear friends.
Services were held Friday, July 18, at St. Paul Catholic Church with burial following in the St. Paul Cemetery.