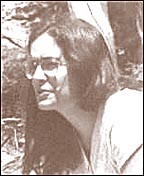 Ann S. Harris of Yellow Springs passed away Thursday, Oct. 16. She was 61.
She attended Antioch College and was the owner of her own small publishing business. She was an avid volley ball player on several senior leagues, and loved animals, reading, and gardening.
She was preceded in death by her parents, Reed and Martha Harris.
She is survived by her brothers, Bob Harris of Cromwell, Conn., and Don Harris of Hillsborough, N.C.; nieces, Ellen Ralda and Sarah Connor-Harris, and nephew Robert Harris.
No services will be held. To leave the family a message, visit http://www.NewcomerDayton.com.