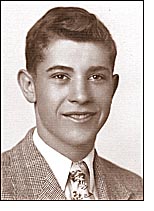 Roger L. Pitstick died Monday, Dec. 29, at Friends Care Center in Yellow Springs. He was two days shy of 79. He was born on Dec. 31, 1929, outside of Fairborn on the family farm.
He was a lifelong farmer of Yellow Springs and an active community member. Roger lettered in both football and track while attending Bath High School. He was an exceptional athlete, having been offered a full four-year scholarship to the University of Notre Dame in track and field. His pole vaulting record still holds in the state of Ohio with the use of a bamboo pole, and while he was co-captain of the football team the team captured the "Little Six" Championship. Roger did not accept the athletic scholarship at Notre Dame as his two older brothers were away at war, leaving his father in need of extra hands on the farm.
On Valentine's Day in 1953 Roger married Peggy L. Smith from Xenia, and they farmed and raised six children together with much love and care. Always community minded, Roger participated in the Farm Bureau, Miami Township Zoning Board, St. Paul Catholic Church council, and was a lifelong member of the Knights of Columbus.
In his later years Roger remained as active as possible while living with Parkinson's disease. He rode his bike often on the bike trail in Yellow Springs, to Xenia and back, and loved to fish with family and friends on the boat he and Peggy kept at their winter home in Florida.
Roger will be missed by all who knew and cared for him. His strong spirit and testament of religious fortitude was a great comfort and love to all who knew him.
He is survived by his devoted wife of 55 years, Peggy; six children and their partners, Suzanne and Frank Dapore of Fairborn, Kathy and Rick Sanders of Yellow Springs, Ann and Brent Peaden of Beavercreek, Robert of Yellow Springs, Timothy of Yellow Springs, and Alan of Chapel Hill, N.C.; eight grandchildren, Jason (Michelle) Dapore, Joe (Melissa) Dapore, Jill (Eric) Phelan, Aaron Pitstick, Evan Pitstick, Natalie and Owen Sanders, Connor Peaden; two great grandchildren, Kyra and Nolan Dapore; four brothers and sisters-in-law, Paul and Pat of Fairborn, Eugene and Edna of Cedarville, Gerald and Betty of San Antonio, Texas, George and Eloise of Mason, Ohio; two sisters and a brother-in-law, Angela and John Cimprich and Mary Singhoffer both of Middletown Ohio; and many, many nieces and nephews.
Roger was preceded in death by his parents, Paul and Marie; brother, Carl; sister and brother-in-law, Irene and Joseph Oberst; and brother-in-law, Rudy Singhoffer. Rogers' family requests that in lieu of flowers donations be made to the Michael J. Fox Foundation for Parkinson's Research and/or Friends Care Center in Yellow Springs.
Visitation will be held from 2 to 5 p.m., Sunday, Jan. 4, 2009, in the Jackson Lytle Williams Funeral Home, 2425 North Limestone Street, Springfield, Ohio 45503. A Mass of Christian Burial will be held 10:30 a.m., Monday, Jan. 5, in the St. Paul Catholic Church, 308 Phillips Street, Yellow Springs, with Pastor Anthony Geraci officiating. Interment will follow in St. Paul Catholic Cemetery.