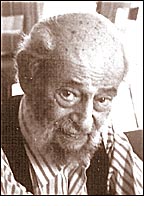 Dr. G. Nicholas Paster, director of the Antioch Education Abroad program from 1962 to 1967, died peacefully on Jan. 15, near his home in Hastings-on-Hudson, N.Y. He was 93.
Nick, as he was known to everyone, was recruited to Antioch by a couple of the school's students, including former Yellow Springs resident Judy Duncan, who worked for Nick when he served as director of International Work Camps for the American Friends Service Committee in Paris, France, from 1958 to 1960.
Nick loved his work at Antioch, his work projects with students and the worldwide travels that allowed him to make friends and make a difference around the globe. He enjoyed walking or riding his bike to the college each day and he valued his membership in the Yellow Springs Friends Meeting.
Following his work at Antioch, Nick served as a dean at the University of Saskatchewan, Regina, Canada, for a year, then moved to New York to marry psychologist Dr. Vera Simpkins. There he worked at City College of New York (CCNY), became a lay analyst and helped found a marital counseling hot-line.
Nick was content with having lived a full and rich life. He considered every day, in his late 80s and beyond, a bonus. In retirement, he played golf twice a week and continued drawing the abstract yet precise artwork his family cherishes. He retained his sharp intellect, sense of humor and the physical abilities of a much younger man, until his death.
Nic (later spelling of his name) is survived by his wife, Vera Paster; daughters, Clover Catskill (nee Hilary Paster) from the San Francisco Bay area of California; Robin Paster from the Seattle area of Washington; stepson, Mark Henriquez, and daughter-in-law, Pat Henriquez, both from Arlington, Va.; and grandchildren Ru Paster, Nick Henriquez and Sabrina Henriquez.
A memorial service to celebrate Nic Paster's life will be held at City College of New York in Manhattan, on March 7, at 2 p.m. The service is open to the public. RSVP and details at rpmail@verizon.net.