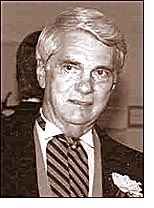 Roger D. Hart, of Springfield, died Tuesday, Feb. 10, in Southbrook Care Center. He was 84. He was born May 2, 1924, in Springfield.
Roger was preceded in death by his son, John D. Hart; and his brother, Donald Hart.
Roger is survived by his wife, Joann; daughter, Cathy Christian of Springfield; sister, Dolores Hart; and three grandchildren.
A gathering of family and friends was held Tuesday from 11 a.m. to noon, at First Lutheran Church, 30 South Wittenberg Avenue, Springfield, with services following.
A celebration of his life was also held on Tuesday at Ye Olde Trail Tavern, 228 Xenia Avenue, Yellow Springs. Memorial contributions may be made to U.S. Bank in Yellow Springs for a memorial fountain to be placed in Kings Yard in Yellow Springs.