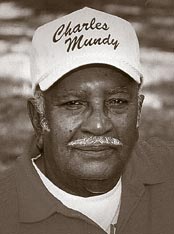 Charles P. Mundy of Yellow Springs died Monday, Nov. 1, at Friends Care Center. He was 88.
Charles was born Oct. 21, 1922, in Valley View, Ky., a son of Allie and Nora (Taylor) Mundy. Charles retired from the Village of Yellow Springs after many years of dedicated service. He served his country in WWII in the United States Army and was honorably discharged.
His memory will be cherished by his loving and devoted wife, Arlene (Mayo) Mundy, by his son, Eric D. Mundy and wife Shirley, by his daughters, Wanda Mundy-Hardin and husband Jimmie, Miriam Jean Kee and husband Bernard and Diedra Mundy-Washington; by sister Dorothy Mundy-Allen; and by his step-children, Otis Gene Alexander Jr., Rita Jo Alexander, Vickie Lynn Scott and husband James and Steven Arthur Alexander. Charles is also survived by 17 grandchildren, a host of great-grandchildren and other relatives and friends. He was preceded in death by his parents, by son Allen Lee Mundy, by brothers Chester and Earl Mundy and by sisters Mary Lou Thornton and Virley Derricott.
Visitation and funeral services were held Saturday, Nov. 6, at Central Chapel A.M.E. Church. Burial was held Monday, Nov. 8, at Dayton National Cemetery with full military honors.