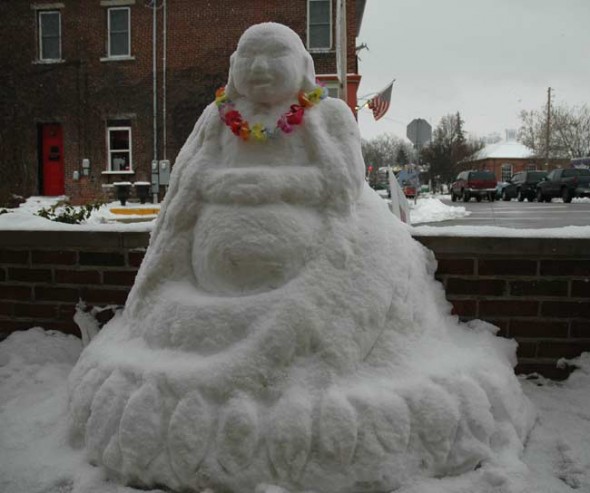 Buddha home for the holidays
Snow Buddha appeared last Thursday, Dec. 16, in front of Brother Bear's Coffee House, where he continued to hold seance there through today's winter solstice. Sculptor Pierre Nagely spent six hours on the incarnation, which may continue to grace the village through the snowy Christmas holiday, provided he can get along with Jesus.
Catch a glimpse of him soon, because as one could expect of a deity, he is soon likely to vanish into thin air.