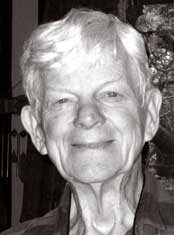 Daniel Daley Hotaling died Tuesday, March 28, surrounded by his family at the Tidewell hospice center in Venice, Fla. He was 82.
Dan was born on Sept. 24, 1928, in New York City. His parents, Russell and Amita Hotaling, worked in New York through the Depression. At an early age Dan became an avid sports fan and played baseball and basketball on the Freeport high school teams.
Dan cited his major early influence as Camp Killooleet in Hancock, Vt. Dan became a camper at age six, and spent the next six summers in the educationally progressive and accepting setting.
In junior high school, Dan became interested in magic and formed a performing duo with a friend, Jack Schultze. They did many shows through high school, sometimes netting as much as $25 for a show. Also during high school, he went steady with Phebe Sheard.
After high school in 1946, Dan returned to Camp Killooleet as a camp counselor and enrolled in Antioch College. He transferred to NYU after three years at Antioch College, where he completed his bachelors and masters in education. In 1948, Dan fell in love with Wilma "Billie" Singer, and they were married in 1949. Dan and Billie became the summer camp directors for the adolescent work and community service camp at Goddard College for eight years. They remained married for 55 years until Billie died in 2004. Dan and Billie had four children: Kim, Dale, Carey and Clark.
Dan started his professional career in Maplewood, N.J., teaching social studies and English in junior high school, 1953–58. In 1958, he became an assistant professor of education at Antioch College and the upper group teacher in the Antioch School. In the 1960s, he began working in the Antioch College co-op department, and remained there until the late '80s, when he worked toward his PhD at Ohio State. Dan became director of planned giving for the development office at Antioch College. In 1993, Dan completed the edit of J.D. Dawson's autobiography, which is one of many projects he undertook while doing research in the Antioch College archives.
After Billie's death in 2004, Dan wrote to his high school sweetheart, Phebe, who had been a widow for many years. She wrote back, and after several letters and a subsequent European vacation, they were married in Florida in February 2006. Dan and Phebe moved together to Red Bank, N.J. after their marriage, and spent a portion of each winter in Venice, Fla.
Among Dan's many interests were: history, research, writing, editing, collecting, sports, magic, movies, ecology and Native Americans. Throughout Dan's life he maintained his sense of integrity, humor, compassion and kindness for others. He will be missed by all who knew and loved him.
Dan was preceded in death by his brother, David and his parents Russell and Amita Hotaling.
Dan is survived by his four adult children and eight grandchildren, Travis, Avi, Rory, Rachel, Rusty, Christo, Jackson and Thomas, and his wife of five years, Phebe. Dan asked that any donations be made to The Seeger/Bartlett Scholarship Foundation, c/o Camp Killooleet, PO Box #1, Hancock, Vt. 05748 or Tidewell Hospice, 5955 Rand Boulevard, Sarasota, FL 34238.