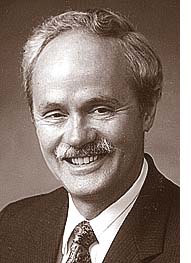 Robert Paul Hardman formerly of Yellow Springs died Saturday, April 21. He was 82.
Dr. Robert Paul Hardman graduated from Bexley High School in Columbus, Ohio in 1947. A proud alum of Ohio Wesleyan University, Class of 1951, he went on to graduate from Harvard Medical School, class of 1955. He completed his rotating internship at Cleveland City Hospital and his pediatrics residency at the University of Colorado Medical Center in Denver.
From 1957–1959, Dr. Hardman served his country in the U.S. Navy at the the Armed Forces Staff College in Norfolk, Va. He then completed his fellowship in child neurology at Boston Children's Hospital. From 1962–1970, he served his community while a physician at the Yellow Springs Clinic. During that period, he founded the Departments of Neurology and EEG and the Neurology Clinic at Dayton Children's Medical Center, where he remained on staff until 2011. In 1970, he established his private practice of child neurology in Dayton and retired in 2011. For more than a half century, Dr. Hardman devoted himself to improving the lives of countless children and their families.
His positions and accomplishments include associate clinical professor of pediatrics and neurology and founding member of the Wright State University School of Medicine adjunct faculty; governing board member of the Miami Valley Regional Center for Handicapped Children; board of trustees member for the United Cerebral Palsy of Dayton and Montgomery County; member of the Advisory Council on Special Education for the State Superintendent of Ohio, Committee on School Health, and Committee on Special Education; member of the Montgomery County Medical Society, the Ohio State Medical Association and the AMA; member of the American Academy of Pediatrics and election to Meritorious Membership in the Child Neurology Society; proud Sigma Chi brother; Phi Beta Kappa honoree and forever an Eagle Scout.
Dr. Hardman was also a gifted musician who sang in the Boston Handel Haydn Society and enjoyed playing the piano and singing in the Montgomery County Medical Society Glee Club. An avid sportsman, he enjoyed coaching soccer, playing golf and squash and watching Ohio State football. He was a brilliant man who answered his calling, an eternal optimist with a tremendous heart. He will be greatly missed. The love and respect for "Dr. Bob" shall lift him up forever. May he rest in peace.
Dr. Hardman was preceded in death by his parents, Russel and Margaret Hardman, and by his grandson, Gregory Hardman, son of David and Laura. He is survived by his wife of 29 years, Catherine "Kate," by his ex-wife, Barbara, by children David (Laura) Hardman, Lynda Hardman, Daniel (Dagmar) Hardman, Jim (Jocelyn) Hardman, Bill (Lynn) Hardman, and Kenneth Hashimoto, by nine grandchildren and by several special friends.
Family will greet friends from 4–7 p.m. on Friday, April 27, at Routsong Funeral Home, located at 2100 East Stroop Road, Kettering. Gifts may be made in Dr. Hardman's name to either the Humane Society of Greater Dayton, 1661 Nicholas Rd., Dayton OH 45417 or to the St. Vincent de Paul Society, 1133 S. Edwin C. Moses Blvd. Suite 300, Dayton, OH 45408. Condolences may be sent to the family at http://www.routsong.com.