Carter gives keynote at Antioch College reunion
The 2012 Antioch College reunion, Regeneration,will feature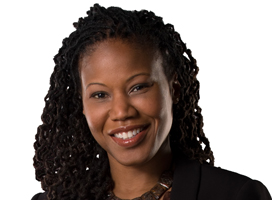 a keynote address from Majora Carter on Saturday, June 16 at 7:30 p.m. in the reunion tent on campus. Carter is an eco-entrepreneur who hosts the Peabody Award-winning public radio series, The Promised Land. Carter has a long list of awards and honorary degrees, including a MacArthur "genius" Fellowship. She founded Sustainable South Bronx in 2001, and since 2008 her consulting company, MCG, has exported climate adaptation, urban microagribusiness and leadership development strategies for business, government, foundations, universities and economically under-performing communities.
Antioch College President Mark Roosevelt will precede Carter with his state of the college address at 5 p.m. in the reunion tent.
For a full schedule of reunion events, visit antiochcollege.org/alumni/reunion .