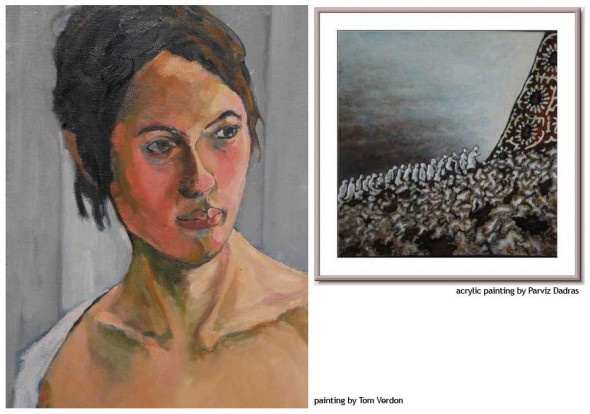 Opening reception and gallery talk, Fri., Nov. 15
The Yellow Springs Arts Council Gallery will display an exhibit featuring classical drawings and paintings by the two local artists. "The Artful Struggle: A Creative Quest to Paint Our Own Kind," work by Tom Verdon, and "Random Musings," work by Parviz Dadras, until Dec. 1. An opening reception and gallery talk will be held Friday, Nov. 15, 6–9 p.m.
Random Musings
Parviz Dadras is a retired engineering professor and self-taught painter, working mainly in acrylic paint. His works are usually based on personal narratives and impressions. Dadras' small, elegant paintings are often of figures in contemplation.

The Artful Struggle: A Creative Quest to Paint Our Own Kind
Tom Verdon is a figurative painter. He shares his studio weekly with a group of mixed media artist for live models painting/drawing sessions. Verdon has a BFA from Wright State University and has taught college level studio painting courses. (Note: the show will contain some classical studies of nudes.)