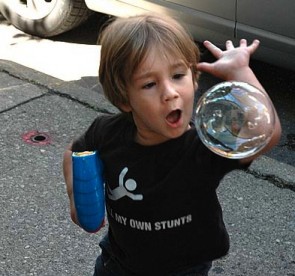 About 100 children and child-like adults gathered downtown in front of the Emporium on Sunday afternoon to take part in the second annual Yellow Springs Bubble Fest. 
Wyatt, left, had his own bubble machine, but preferred to chase others' bubbles instead.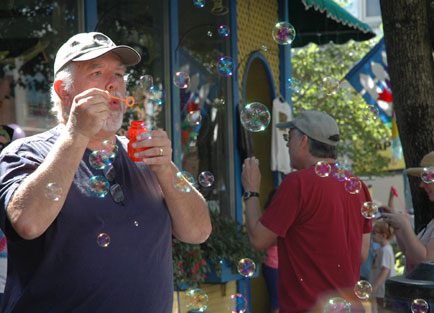 George Pauwels got lost in a bubble wonderland, right.
And Noel Kambitsch, below, looked the part with her own bubble glasses and colored bubbles dangling from her ears.