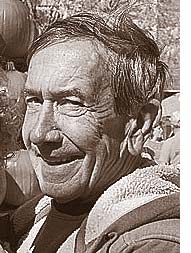 Randall G. Thompson, of Springfield, passed away Tuesday, Aug. 18, 2015, at Springfield Regional Medical Center. He was 67.
Randall was born on December 16, 1947, in Cady Township, WI., the son of the late Harry R. and Nellie E. (Eggman) Thompson. Randall is survived by the love of his life, wife of almost 44 years, Selva (Brown); daughters and sons-in-law Kimberly and Jason Clark and Kristina and Matthew Kirk; grandchildren Jason Clark, age 21; Desirée Clark, age 17; Emilio Clark, age 2; and Oliver Kirk, age 2; special nieces Lynette Jagels, Debra Hurr, Diane Harris and Elizabeth Cowen; brothers and sisters-in-law Ronald and Donna Thompson, Tom and Judy Thompson and Galen Thompson; sisters and brothers-in-law Esther Krueger, Lillian and Wally Reidel, Colleen and Gene Slama and Carol Brown; and many nieces, nephews and friends. Along with his parents, he was preceded in death by his sister, Irene Engstrom; and brother-in-law Harlow Brown.
Randall was a proud veteran of the United States Army and retired from Wright-Patterson Air Force Base after 34 years. He received his bachelor's in economics from the University of Wisconsin in Riverfalls. Randall was a selfless man who always put others' needs before his own. He helped everyone he could, loved everyone he met and he never met a stranger. He was a great handyman and wonderful friend, but above all, he was a devoted husband, father and grandfather who will be deeply missed.
Condolences may be expressed to his family by visiting http://www.jacksonlytle.com or by joining them in a celebration of Randy's life at their home, 3753 Chickasaw Ave. Springfield, OH 45502, on Saturday, Aug. 29, 2–4 p.m.