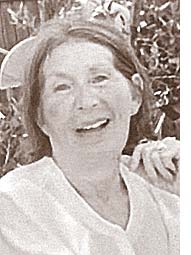 Barbara Ann Harris Clem was born Nov. 26, 1946, to Ladley and Ruth Harris in Springfield and grew up in Yellow Springs. She passed away Sept. 1, 2015, in Hanford, Calif., surrounded by her family. Barbara is survived by her husband of 48 years, Lou Clem; their four children, Lou II, Shaun, Lisa and Marie; and her 11 grandchildren.
Barbara attended Ohio State University from 1964 to 1966. She was married in July of 1967, and accompanied her husband to Fort Benning, Ga., in 1968 for his tour of duty in the Army.
After the Army tour, she returned to Springfield in 1969, where her husband found a job and purchased a home. Their first son was born that year. In 1972, the family moved to Hanford, Calif., for a new job. In Hanford, Barbara worked at Johnson High as a teacher's aide, and eventually went to work at Arm Co. Building Systems, where she was an administrative assistant. She retired in 1990 and took up gardening at home. Eventually she joined La Casa Garden Club, where she was active for the next 12 years. In her spare time, she loved gardening and watching her grandkids.
A memorial service was held at People's Funeral Chapel in Hanford, Calif., on Sept. 4. In lieu of flowers, please donate to the charity of your choice.