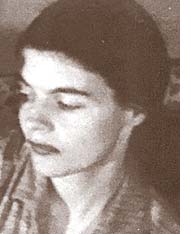 Eileen Whalen Webb died peacefully on Sept. 25.
Eileen was born on Nov. 21, 1919, in Ottawa, Canada, and she remained a proud Canadian throughout her life. She was a registered nurse during WWII at Montreal General Hospital, where she met and married Dr. Paul Webb in 1948. She was a fiercely independent thinker and an avid reader of nonfiction. When she and Paul and their two children moved to Ohio in 1954, she was the one who chose Yellow Springs to live in.
She was active in the Red Cross Bloodmobiles in both Greene and Montgomery counties and was recognized for her work by the National Red Cross. She always had room in her heart for people and animals in need. For those who were privileged to know her, the world will be a smaller place now that she is gone.
She is survived by her daughter and son-in-law, Paula and Jerry Womacks, of Yellow Springs; and her son Shaun Webb and his two sons, Michael and Justin Webb, all of Iowa City, Iowa. Contributions may be made in her name to Hospice of Dayton or any animal charity of your choice.