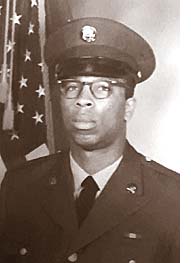 Gary Anthony Benning passed away unexpectedly on Nov. 8 in Los Angeles, Calif., his home for many years. He was 63.
Gary, the first born child of the late Andrew Benning and Janet Benning, was born Feb. 5, 1952, and was named for his late Uncle Gary. Growing up in Yellow Springs, he graduated from Greene Joint Vocational School in June of 1971. Automotive repair was his focus, and while still in high school he worked at Dale Reed's Marathon in downtown in Yellow Springs.
A sports lover, he also enjoyed fast autos and attended the Indianapolis 500 at least once. He was also a dedicated Pittsburgh Steelers fan.
In 1974 Gary enlisted in the U.S. Army with the aid of great friends Fritz and Judy Leighty. He served two terms, and recently a friend in California reflected on his affection for the homeless veterans, spending time with them.
Completing his U.S. Army service, Gary became an over the road truck driver, often returning to Yellow Springs with barbecue sauce.
Family members include his mother, Sister Andrea (Enon), brother Tracy (Columbus), Aunt Kume, Uncle Charles (Ernestine), Uncle Don, Uncle Jerry and a host of cousins and extended family members.
Farewell, dear Gary. We sure will miss you. Some day, as you go walking down the lane, tread softly, because you will hear us call your name. Oh Gary, we loved you so! But God loved you best! Rest in your new employ.