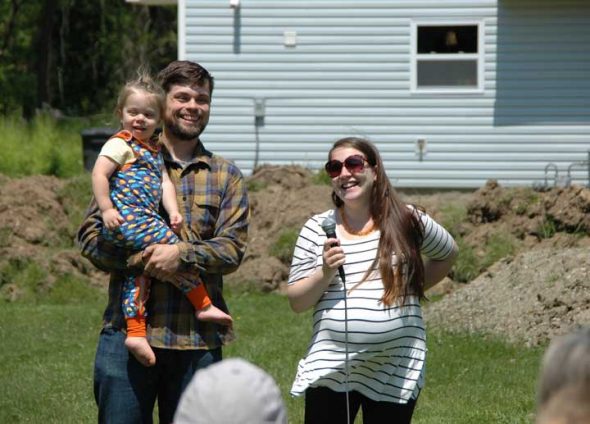 Groundbreaking ceremony on Cemetery Street
Last week, Home Inc. kicked off phase 2 of its Cemetery Street project, hosting a groundbreaking ceremony on the lots where the next two Home Inc. homes are going to be built.
Representatives from Home Inc., Village Council and the Federal Home Loan Bank of Cincinnati spoke about the project, and were followed by a few emotional words from the Shaade and Hange families, who will be living in the houses once they are finished.
Attendees munched on snacks and basked in the sun, and the kids all clamored for construction hats and golden shovels once it was time to pose for photos.
Construction on the homes is slated to start soon.