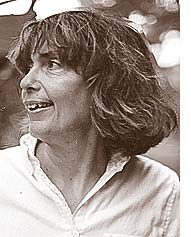 Marilynne McDonald, 76, passed away Tuesday morning, June 13. She was a longstanding member of the Yellow Springs community and taught at Yellow Springs High School for over 30 years. She practiced and taught Tai Chi after retirement.
Mary was born in Chicago and grew up on a farm in suburban Illinois with three brothers, Don, BJ and Richard, and a sister, Joanne.
Mary is remembered for her sharp intellect, wit and artistic sensibility, which informed her interactions with the community and the generations of students she shepherded through high school. She is survived by daughters Annabelle, Corry and Jesse, and her brother Richard.
A memorial is being planned for later in the summer.