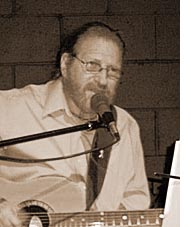 Richard B. Hankie, 67, of Yellow Springs, passed away unexpectedly in his home on Tuesday evening, Oct. 16, 2018. He was born in Springfield on Feb. 11, 1951, the son of the late Richard and June (Robinson) Hankie.
Rick retired from Antioch Publishing following 10 years of service. He was an avid musician and guitar and music collector. Rick enjoyed gardening and growing plants and was able to fix anything mechanical. He will be remembered for loving to make people laugh and his soft-spoken, yet witty personality. The love of his life, Diana L. (McCarty) Hankie, preceded him in death on Feb. 6, 2016.
Rick is survived by his children, Julia Spence, of Urbana, and Carrie (Aaron) Campbell, Erin Hankie and Nathan (Noel) Hankie, all of Yellow Springs. He is also survived by nine grandchildren, Tristan, Raven, Mia, Owen, William, Peyton, Reagan, Corey, and Travis; a great-grandson, Arith; a sister, Carol Cross (Paul Hernandez); brothers, James Hankie and Roger Hankie (Gregory Strojohann); and nieces and nephews, Sasha Hernandez, Sunshine Hankie, Kenneth Null and Henry Walker.
A celebration of Rick's life will be held at the convenience of the family.