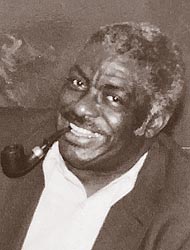 Russell Walker passed away Nov. 30, 2018, at Elmcroft of Xenia. He was 90 years old.
Russell was born on March 7, 1928, in Blytheville, Ark. He was a graduate of DePaul University and a United States Army veteran, having served in the Korean War. Russell spent much of his career working for the United States government, eventually working at and retiring from Wright-Patterson Air Force Base. While living in England, he married Iris Carter. They moved back to the United States in 1966 and settled in Yellow Springs in 1973.
Russell possessed a strong sense of personal responsibility and a lifelong commitment to community. He was a member of the YS Optimist Club, AACW and Christ Episcopal Church. He was involved as a soccer and track coach, a youth mentor and helped seniors at the YS Senior Citizen Center. He was also an avid tennis player well into his 80s.
Russell was preceded in death by his wife, Iris Walker (Carter); mother, Anne Tate; and brother, Willis Walker. Survivors include daughters Tracy Walker, Eimile Walker and Katrin Walker; grandson, Michael Walker (Brittany); and great-grandchildren Peyton Walker, EJ Walker and Justus Walker, as well as many members of his extended family. Special mention to Roger Gordon and Troy Crawford.