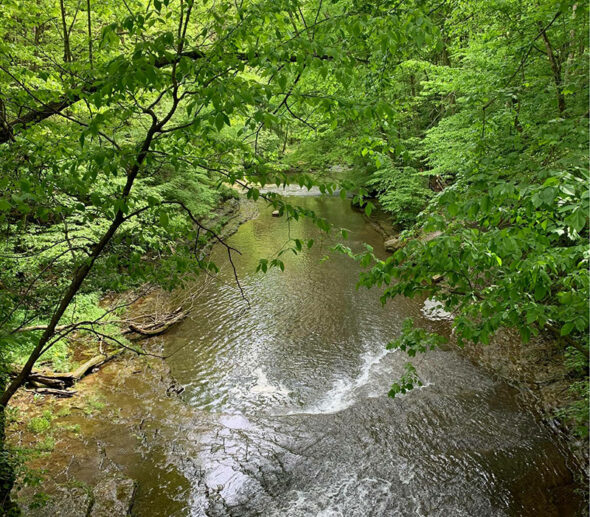 Yellow Springs police respond to drowning in the Glen
According to the Yellow Springs Police Department, at around 2 p.m. on Sunday, May 24, YSPD officer Doug Andrus responded to a call about an unresponsive male at the cascades in the Glen Helen Nature Preserve.
There Officer Andrus found an 18-year-old man trapped under a rock plateau below the waterfall at Birch Creek. He attempted CPR, as did medics from Miami Township Fire-Rescue, who arrived soon after. The man was pronounced dead at 2:48 p.m.
According to the YSPD, the death was likely an accidental drowning, and there were no signs of foul play. The man's identity has not been released, but according to the YSPD, he was not a resident of the village. According to police, a friend called the police after the man became trapped under the water while the group was swimming in the Glen, which has been closed to the public since March 26.
Miami Township Fire-Rescue posted an account of the incident on their Facebook page:
"MTFR responded with YSPD this afternoon to a report of a drowning at the Cascades in Glen Helen. First arriving YSPD Officer located the patient in the water under a log, jumped in, pulled him to shore and started CPR. Fire personnel arrived on scene and worked with PD and bystanders to bring the patient up a steep incline to the trail, where ALS resuscitation efforts were started. After a lengthy attempt, the 18-year old male patient was pronounced deceased at the scene. C80, M82, R81, YSPD, Glen Helen Ranger and the coroners office responded. MTFR and YSPD remind everyone that Glen Helen is currently closed to the public for the foreseeable future."