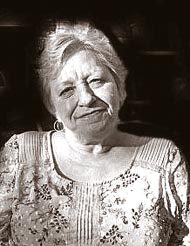 Jeannetta M. Gilreath, of Springfield, passed away surrounded by her family Oct. 19, 2020. She was 76.
Jeannetta was born Nov. 13, 1943, in Alpha, Ohio. She was a member of Victory Church and enjoyed gardening, crocheting, flowers, watching the Hallmark channel and spending time with family.
She was preceded in death by her father, Orville Upton; mother and stepfather, Helen (Ward) and John Smith; husband, Glen D. Gilreath; and siblings, Shirley, James and Richard.
Jeannetta is survived by five daughters, Kathryn L. Hickman (David), Janie Castle (Jason), Teresa Gilreath (Jeff), Julie Smith (Jeremy) and Joann Current; nine grandchildren, Nathan (Courtney) Castle, Jacob Current, Jordan (Hannah) Current, Sarah Gilreath, Joseph (Hannah) Current, Ben Current, Jonathan Current, Julian Daniel and Abbie Current; five great-grandchildren, Lilli, Emery, Ellie Jo, Finley and Ryan; sister-in-law, Judy Upton; and cousin, Linda Hathaway, as well as extended family.
A celebration of life will be held on Friday Nov. 13, 2020 at 6 p.m. at the Belton-Stroup Funeral Home, located at 422 E. Dayton-Yellow Springs Road in Fairborn, with Pastor Tim Walden officiating. The family will receive friends from 4:30 p.m. until the time of service. Condolences may be sent to the family at http://www.BeltonStroup.com.