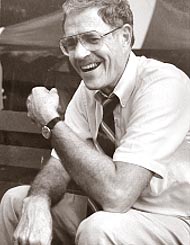 Charles E. "Ed" Dressler, age 82, was born in Wadsworth, Ohio, on March 20, 1938. He entered Heaven's gates on Jan. 9, 2021, surrounded by his loving family at home in Xenia. Ed was a longtime resident of Greene County with strong ties to Xenia and Yellow Springs and Fairhaven Church.
A loving father, grandfather, great-grandfather, widower and public servant, Ed never met a stranger, and eagerly conversed with and helped anyone he came to meet. In his free time, Ed enjoyed biking, photography, shooting guns and being with his grandkids, great-grandkids, and pug, Max. He was an advocate for the environment and was a passionate volunteer for the Ohio Rails for Trails.
Ed was preceded in death by his loving wife, Joyce (Nicewaner) Dressler; his parents, Charles and Hazel (Yoder) Dressler; and brothers, Roger and Jim Dressler. He is survived by his sons, Kendall (Marco Torres Perez) Forbes and Craig Dressler (and family); his daughters, Michele (Darren) Henson and Talerie Forbes-Brown; grandchildren, Brandon, Kayla and Christin (Nathan Martindale); great-grandchildren, Gavin, Ava, Emily, Xavier and Oaklyn; and extended family, Loren Wilson, Bill Scott, Fred and Carolyn Forbes, Andrew Brown, Julie Rockefeller and numerous very close friends. He was so loved.
Ed attended OSU for his undergraduate studies and attained his master's degree at West Virginia University. He was recognized as the "father" of paved trails in Greene County and southwestern Ohio. Ed was hired in 1974 as the second county parks and recreation director and the first director of the Greene County Park District. He served 22 years in Greene County, helping to acquire 900 acres of parkland, developing more than 1,000 acres and being an influential voice in transforming former railroad tracks into paved trails. Ed was an icon for the rails-to-trails movement throughout Ohio. Parks and trails professionals traveled from as far away as Canada to experience the paved trails network. Ed was also inducted into the Ohio Parks and Recreation Hall of Fame and named the Xenia Community Festival Parade Grand Marshall and the 2017 Bike Miami Valley Advocate of the Year in Xenia, Ohio. The results of his lifetime of passionate work are still enjoyed by the residents of Greene County and the communities within. Today, Greene County Parks & Trails manages 62 miles on the five paved trails in Greene County and is part of the nation's largest paved trail network.
The family gives everyone who cared for Ed their gratitude. Family and friends will be accepted on Saturday, Feb. 6, from 11 a.m. to 1 p.m., at Jackson Lytle & Lewis Funeral Home–Yellow Springs. A celebration of life will follow at 1 p.m. The service will be livestreamed via the Jackson Lytle & Lewis Facebook page, starting promptly at 1 p.m. Ed will be laid to rest next to his wife at Woodland Cemetery, Xenia. We will be going in procession to the cemetery on the very trails that Ed worked so passionately to create, guided by the Greene County Park Rangers.
In lieu of flowers, the family requests that donations be made to the Greene County Community Foundation, Dressler Memorial, 941 W. Second St., Xenia, OH 45385, or online at http://www.greenegiving.org. Online condolences may be expressed to the family by visiting http://www.jacksonlytle.com.