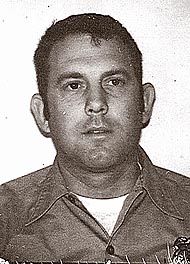 Charles E. "Eddie" Furay, 81, of Yellow Springs, died Tuesday, March 2, 2021, at Soin Medical Center.
He was born Jan. 10, 1940, in Yellow Springs, the son of Forrest and Estella (Shuman) Furay. Eddie retired from Wright-Patterson Air Force Base as a firefighter and worked for 18 years at Winfield Solutions. He loved to spend time with his family and friends.
Eddie is survived by his wife of 58 years, Pat (Webb); sons, Ricky (Jolie) and James (Shelley) Furay; five grandchildren; five great-grandchildren; sister, Sue Ann (Charles) Welsh; and brother, Jerry (Lee) Furay.
Private services have been held. McColaugh Funeral Home in Xenia is handling the arrangements.