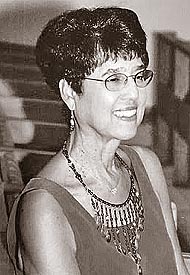 After more than 84 years of enjoying a beautiful life, Marilyn Elaine Thomas passed away peacefully at her home on Sunday, Feb. 28, 2021.
Marilyn was born into a joyful and energetic family in Kansas City, Kan., in 1937. She brought great joy to her parents, Martha Ann Roberts Sanders and Gaston Sanders. Marilyn, sister Martha Ann and brother Gaston III grew up in Detroit, where their parents taught in the public school system, which sparked young Marilyn's interest in education.
Growing up, Marilyn was actively involved in summer sports, field hockey and swimming. She was proud to pursue her college career at Michigan State, where she joined her beloved roommates, AKA sorority sisters and lifelong friends, Shirley Northcross and Carolyn Stevens. Upon graduation from Michigan State, she initiated her lifelong pursuit in education as a young teacher in the school system.
Marilyn was soon introduced to a handsome dental student at Case Western Reserve named Clarence Lincoln Thomas, Jr., of Dayton, Ohio. A spectacular romance ensued that was the beginning of a 60-year loving relationship. Marilyn and Tommy were soon married and they initiated a long and faith-based life together. Marilyn and Tommy were soon blessed with their first child, Aubyn Elaine, and a few years later, their son, Clarence Lincoln Thomas III (Linc).
The Thomas family relished their over 50 years in Yellow Springs in close and joyful proximity to Tommy's sister, Betty Jean, and her husband, James Felder. They made many friends and contributions and generated a host of memories. Marilyn took her fascination and passion for early childhood education to the next level with pursuit of a master's degree from Antioch College. Upon receipt of her advanced degree, she launched her illustrious career that spanned over 40 years and realized a remarkable pinnacle when she became the President and CEO of the Miami Valley Development Centers in Dayton, where her accomplishments and contributions were unprecedented. Due to her unparalleled commitment to educating young children, the organization named their newly constructed resource and service center the Marilyn E. Thomas Children's Center. Marilyn's activism for the cause of preschool education won her many awards, including the Ohio Governor's Award, Leading Membership in the National Head Start Association and appearances before the United States Senate in Washington D.C.
Marilyn and Tommy celebrated many years of travel to faraway places, enjoying time with family and celebrating the births and lives of their precious grandchildren, Clarence Lincoln IV (Clay) and Lilian Viera Thomas (Lily). After retirement, Marilyn continued to have a passion for education and zest for life. Any young people who interacted with Marilyn could expect a discussion about whether they were in school or if they planned to further pursue their education. Marilyn was a person of deep faith and took great pleasure in her relationship with the many kind members of Christ Episcopal Church in Xenia, where she and Tommy worshipped for more than 50 years.
A dedicated and devoted wife, mother, sister, friend and grandmother, her warm and energetic personality, beautiful smile, infectious enthusiasm, tenacity, optimism and sunny spirit will be truly missed. Left to treasure Marilyn's memory are her loving husband, Dr. Clarence (Tommy) Thomas Jr.; her children, Aubyn and Dr. Clarence Lincoln III (Linc) and Maria Viera Thomas, and their children, Clarence Lincoln (Clay) Thomas IV and Lillian Viera Thomas (Lily); nephew, Charles Harrington Vincent; niece, Ellen Sanders; sister-in-law, Betty Jean Felder, her husband, James, and their children, Kevin and Wendy Felder and Gregory James and Theresa Felder; and sister-in-law, Nancy Marie Thomas.
Services to celebrate the life of Marilyn will take place on Saturday, March 6. A visitation "walk through" for guests will be held from noon to 1 p.m. at Christ Episcopal Church, located at 63 E. Church St. in Xenia. A small, private service for family only will follow at 1 p.m. Social distancing protocol will be observed, and face masks will be required.
In lieu of flowers, the family would like donations to be made to Heartland Hospice or Christ Episcopal Church Xenia. Arrangements entrusted to Porter-Qualls-Freeman Funeral Home.