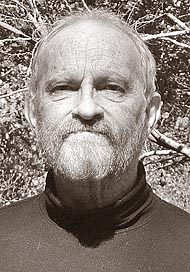 Ronald Keith Fenton passed away on April 18, 2021, at the age of 71, after a brief fight with aggressive cancer. He was the son of William Alvin Fenton and Helen (née O'Dell) Fenton Barger, who preceded him in death. He was born on Dec. 3, 1949, coming into the world a few hours before his future wife joined him the next day in the bassinet next to his at City Hospital in Springfield, Ohio.
Ron graduated from Graham High School in St. Paris, Ohio, and received degrees in electrical engineering and mechanical engineering from Clark State College. He spent his working career as chief field engineer for the southern district of Continental Cablevision, which morphed into Media One and then Time Warner. He helped develop the pay movie service Cinevue upon which HBO and Cinemax were based.
Upon his retirement at age 50, Ron turned his attention to inventive home projects and building high-end stereo amplifiers. Up until the introduction of microelectronics, he could never find anything he could not repair or improve. He also had time to pursue his love of chess and chess puzzles. His chess puzzles were published in several international chess magazines, and in 2018 he published the book "Stipulations," a compilation of his favorite 64 puzzles. As a Boston Celtics fan, he attended many games and enjoyed taking his son and grandchildren to their games in Cleveland and Indianapolis. His last outing before the COVID shutdown was to take his great-grandson Jaren to watch the Celtics defeat the Pacers. A fan of classic rock and roll, his favorite T-shirt said: "I may be old but I got to see all the cool bands." A quiet man with a dry sense of humor, he appreciated Monty Python. He was a lifelong Democrat and was glad he lived to see Joe Biden elected president.
Ron is survived by his beloved wife, Rebecca Ramsey Fenton, whom he married on Nov. 19, 1975; a son, R. Zachary Fenton, of Fairborn; stepdaughter Amy George, of Springfield; grandchildren Marcus George and Jamie Johnson; two great-grandsons, Jaren McPherson and Robert Coonrod; sister Marsha Baillee, of Urbana; and half-brother Greg Barger, of St. Paris. He leaves behind a sad dog, Stanley, and loving cats Ralph and Alice.
Family and friends will celebrate his life at a future date in the way he requested. In lieu of flowers, donations can be made to Hospice of Dayton.