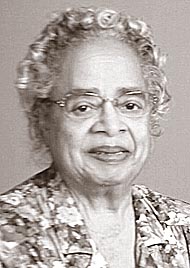 Frances Loucinda Lewis died on June 14, 2021, at Springfield Regional Medical Center in Springfield, Ohio. She had been receiving treatment there for several weeks following an emergency. She was 91 years of age at the time of her death.
Frances was born on April 30, 1930, on a farm located in Perry Township, Fayette County, Ohio, to Donzella and Thomas Atchison. Soon after her birth, her family moved to Highland County, Ohio, where she attended Leesburg, Ohio, schools and graduated there in 1949. Her early life was that of a farm girl, which might account for her work ethic and problem-solving skills. Her father had retired from farming by the time she graduated from high school and the family moved to Washington Court House, Ohio.
After graduation, Frances was employed by the new Fayette Memorial Hospital, which was opened in 1950. She attended Wayne State Nurses College in Chicago, Ill., which was beneficial to her becoming a surgical technician at the Fayette County Memorial Hospital. She held that position until she married Joseph Lewis in 1956.
Following their marriage, Frances and Joseph moved to Dayton, Ohio, where Joseph was employed at Dayton Air Force Depot. Frances was soon employed by Good Samaritan Hospital, until their first child, Lorraine, was born in 1957. Following the births of Joseph II and Dianne Kay, the family moved to Yellow Springs, Ohio, in 1963. The family settled into their new home, school and church with many new friends. Frances began to volunteer as a reading mother at Mills Lawn Elementary School and with the Girl Scouts as a leader. The reading mother position eventually gave way to full-time positions as a teacher's aide and library aide within the Yellow Springs Exempted School District. Frances retired from that position in 1995.
In addition to the above activities, Frances worked as a precinct judge or presiding judge during special elections, primary elections and general elections for three decades. She was an active and dedicated member of Central Chapel A.M.E. Church, where she taught Sunday school, and was president of the Stewardess Board for many years.
There came a day in 1974 when Frances' attention to detail, hospital training and perseverance all came to excellent use. Two young girls were walking west on Fairfield Pike, when one girl ran in front of an automobile and was struck by the vehicle and was run over. The child was in a critical condition when Frances, who had been summoned by her daughter Dianne, arrived on the scene. Frances immediately began administering CPR. The child was conscious by the time the emergency crew arrived. They got to the hospital, where she underwent surgery successfully. The day was July 19, 1974.
Several months went by, when one day a knock was heard on the door. The child who had been injured in the accident presented Frances with a silver tray inscribed with the following:
"TO MRS. LEWIS, THANK YOU VERY MUCH FOR LIFE, FROM, SARI SAMUEL JULY 1974."
Frances is survived by her husband, Joseph E. Lewis, of 65 years. She was preceded in death by her daughter, Lorraine (Charles D) Wright II. She is also survived by a son, Joseph (Dianne) E. Lewis II, and daughter, Dianne (Brad) Johnson; grandchildren, Andre Lewis, Nichol Lewis, Charles David Wright III, Lauren Wright and Joseph E. Lewis III; nephews, Virgil Atchison (Stephanie) and Donald Atchison; nieces, Donna Atchison, Janet Pettiford and Barbara (Walter) Young; great-nieces, Nashana (Shawn) Scott, Taqisha (Raymond) Brown and Kira Young; great-nephews, Armand Pettiford (Angie), Janet Pettiford, Amanda (Shaun) Pfeil and Thomas Atchison; and great-grandchildren, Maliah Lewis, Jordan Lewis and Jamarion Lewis. In addition to the above, Frances is also survived by one cousin, Cordell Hensley, brother-in-Law, William C. Lewis; and numerous lifelong friends.
Graveside service was held at Sabina Cemetery in Sabina, Ohio, on Monday, June 21, with the Rev. Dr. John E. Freeman as eulogist and the Rev. Morné Meyer officiating.
Arrangements entrusted to Porter-Qualls-Freeman Funeral Home.