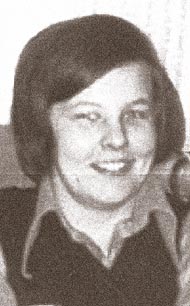 The family of Linda "Suzie" Archbold, of Springfield, is deeply saddened to announce she was welcomed into the loving arms of her Lord, Jesus Christ, at the age of 71, and is now at peace in the warmth and light of her Savior.
Born on Friday, Dec. 23, 1949, to Maxine and Howard Archbold, Suzie grew up in Yellow Springs and Enon, Ohio. When Suzie wasn't helping her mother around the house or looking after her younger siblings, she enjoyed spending time with friends and watching Westerns. Suzie graduated from Greenon High School in 1968, immediately entering the workforce. Suzie had a kind, generous nature about her, as well as the gift of gab. She will forever be remembered by all who knew and loved her.
Suzie is survived by her siblings, Tom Archbold, of Fairborn, Kathy (Walt) Carey, of Beavercreek, and Tim (Aaron) Archbold; nieces Tina Davis, of Atlanta, Ga., Tarany Allison (Todd), of Ft. Bragg, N.C., Angela (Derrick) Magee, of Beavercreek, and Amanda (Tex)) Butler, of Enon; nephews, Rob (Cassidy) Archbold and Jacob Archbold; great-nieces, Avery, Lily, Grace, Kloe and Kyra; great-nephews, Raymond, Angelo (Arlet), Blake, Damien, Joey and Emily; her fur baby, Luke; and aunts, cousins and friends.
Suzie was preceded in death by her parents, Maxine and Howard Archbold; nephew, Benjamin Cameron; great-niece, Kallista Hullinger; and her fur babies, Buster and Angel. We treasure her life and spirit, and Suzie will forever be in our hearts.
For information regarding services, visit http://www.adkinsfunerals.com or call 937-864-2288.