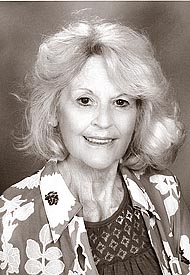 Pamela Elaine See-Dettorre passed on Oct. 2, 2021, due to complications of West Nile Virus. She was 76.
Pam was born Oct. 28, 1944, in Springfield, Ohio, and lived in Yellow Springs from 1944 to 1959.
She graduated from Greenon High School in 1963. Throughout the years, Pam worked as a beautician, a clerk at the cosmetics counter at Rikes, a server at The Kings Island Inn, co-owned a machine shop and was a paraprofessional with Deer Valley Unified School District, working with special kids that she dearly cared for. But first and foremost, she was an amazing mother and a proud grandma.
Pam leaves behind her daughter, Rhonda (Kris) Kreiner; son, Rodney (Angela) Fowble; grandchildren, Kyle (Aerial), Kayla, Kirstyn Kreiner and Kandyce Kreiner and Jay, Logan, Madelyn and Sophia Fowble; great-granddaughter, Ember Kreiner; her beloved brother, Roger (Denise) See; and several nieces and nephews. She was preceded in death by her parents, Leonard and Ruth (Bryant) See; her brother, Leonard See, who is survived by his wife, Bertie; and her husband, Pasquale Dettorre.
Celebration of life services will be held on Friday, Oct. 22, 5–7 p.m. at Best Funeral Services in Peoria, Ariz., and Friday, Oct. 29, 11 a.m.–1 p.m. at Mills Park Hotel in Yellow Springs.
In lieu of flowers, donations may be made in memory of Pamela See-Dettorre to The Autism Nation, a nonprofit that services children with autism in Arizona:
theautismnation.org/pamela.