Christina Muenchau-Peterson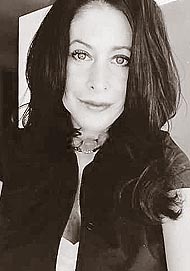 Christina "Christy" Muenchau-Peterson, of Yellow Springs, passed away on Dec. 6, 2021. She was 44.
Christy was born April 30, 1977, in Lincoln, Neb., daughter of Murl and Kathleen Muenchau.
Christy was a devoted wife and loving mother, daughter, sister, aunt and friend. She graduated with her master's degree from Wright State University and was a former University of Dayton professor. She was passionate about writing, art, cooking, photography, travel and nature.
Christy was preceded in death by her brother, Ben Muenchau, of Catawba, Ohio. She is survived by her husband, Fred "Pete" Peterson; children, Dane Muenchau-Peterson and Alexander "Lex" Muenchau-Peterson; parents, Murl "Rick" and Kathy Muenchau; brother, Ricky (Corrine) Muenchau; and nephews, Dalton and Kraeton Muenchau; as well as numerous other family members and friends. May she rest in paradise and her spirit be at peace.
Services will be held privately. Visit http://www.newcomerdayton.com to share a memory of Christy or to leave a special message for her family.