Deidra Kay (Willis) Shular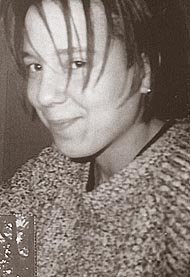 Deidra Kay (Willis) Shular, daughter of the late David and Diana Willis, passed away Saturday, Jan. 8, 2022, at the age of 48. She lived in Dayton, Ohio.
Deidra was born April 2, 1973, and lived her first nine years of life in Cedarville, Ohio. At age 9, she moved to Yellow Springs, where she graduated high school, found lifelong friendships and met her husband of 25 years. Deidra married Anthony Shular, beginning her role as a wife and mother. Her son, Anthony, was born in 1996 and was the center of her world.
Deidra had a passion for art, being outdoors and sharing good times with friends and family. Her son followed close behind, developing his own love for art and creativity.
Deidra is survived by her husband, Anthony Shular; her son Anthony Shular Jr.; stepdaughter, Alyssa Shular; mother-in-law, Janet Shular; brother, Derek Willis; Derek's wife, Denyelle Willis; and Derek and Denyelle's children, Kane Willis, Kayleb Willis, Brielle Willis and Bella Willis.
Deidra was preceded in death by her father, David Willis; her mother, Diana Willis Lemming; her sister, Davida Willis; and her stepfather, David Lemming.
Deidra was a kind and adventurous soul who found love and gratification working for Meals on Wheels, where she was adored and praised for her work ethic and dedication to helping people in need of their services.
Deidra didn't pass judgment on anyone. She was willing to accept you as you are, for better or worse.
May she rest in Heaven with loved ones who have already passed — till we meet again.