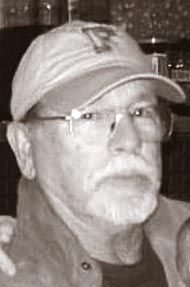 Mark Abram Grimes, of Englewood, Fla., passed away peacefully on Feb. 9, 2022. He was 72.
Mark was born on Dec. 5, 1949, son of James and Josephine Grimes. In addition to his parents, he was preceded in death by his brother, James "Mike" Grimes.
He is survived by his children, Sean Grimes, of St. Petersburg, Fla., Ashley Grimes, of Englewood, Fla., and Meghan Grimes, of Clewiston, Fla.; grandchildren, John, Mackenzie, Chloe, Cole and Logan; brother, John Grimes, and the late Barbara Grimes, of Tipp City, Ohio; nieces and nephews, Amanda Dahmen, of Troy, Heather Fetty, of Beavercreek, Liz Moylan, of Florida and Jeffrey Grimes, of Florida; and numerous great-nieces and great-nephews.
Mark received his associate degree from Wenatchee Valley College, his Bachelor of Arts degree in education from Central Washington State College and his master's degree in physical education from Idaho State University. Mark taught and coached for 39 years.
He was a history teacher at Clewiston High School and a history and physical education teacher at Southeast High School. He coached football, basketball, cross-country and track and field and was referred to by many as "Coach."
He was a proud veteran, serving in the United States Army, and was in the Florida National Guard for over 22 years. Mark loved spending time with his family and enjoyed traveling to Ohio to visit with family. His smile and laughter would light up a room and he will be greatly missed by his family and friends.
Graveside service with military honors will be held Friday, March 18, at 2 p.m. at Glen Forest Cemetery. Condolences may be expressed to his family by visiting http://www.jacksonlytle.com.