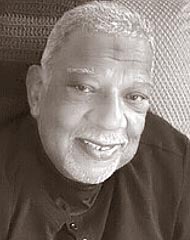 March 10, 1943–March 5, 2022
The Rev. Marvin T. Glenn Jr., of Fairfax, Va., passed away peacefully on Saturday, March 5, 2022.
He leaves to cherish his memory a loving and devoted wife of 58 years, the Rev. Dr. Barbara Y. Glenn; one daughter, Lisa Washington (Shawn); one son, Marvin T. Glenn III (Tonya); two sisters, Marva Jean Motley and Sharon Perry (David); six grandchildren, Jasmine and Jason Ruffin, Myles, Parris and Ezekiel Glenn and Shane Washington; and three great-grandchildren, Tristin and Charlie Whitfield and Egypt Ruffin.
He also leaves a host of nieces and nephews, other family, sons and daughters in the ministry and friends.
The family will receive friends on Thursday, March 17, at Ebenezer AME Church in Fort Washington, Md., from 10 a.m. until the time of funeral service at 11 a.m. Interment will be private.