William "Bill" Duncanfield Rahbek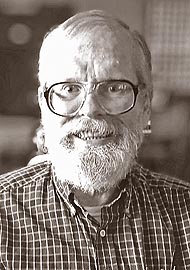 We are saddened to announce the sudden passing of William "Bill" Duncanfield Rahbek. He left us on Friday, Dec. 2, 2022, at Trinity Community at Fairborn.
He is survived by his son, Zachary (Jennifer) Rahbek; daughter, Erika Rahbek (Christopher) Tallet; sister, Elizabeth Karen Rose; and grandchildren, Evan, Eliza, Arya, Zaidee and Myka. Bill was also previously married to Phyllis Miller for many years and they remained friends. He was preceded in death by his parents, Loren Rahbek and Alice (White) Rahbek; and brother, John Rahbek.
Bill was born on Dec. 18, 1951, at St. Elizabeth's Hospital in Dayton, Ohio. He graduated from Stivers High School in 1969 and DeVry University in 1972. Bill was a member of the U.S. Navy and was assigned to the U.S.S. Dahlgren. After returning home, he worked at the Hobart Corporation in Troy, Ohio. Bill lived in Fairborn, Dayton, Yellow Springs, Xenia, Sidney, Columbus, Philadelphia and Virginia Beach at various stages of his life. He also had a deep passion for electronics and tinkering with his circuit designs. He always had a calculator and pens in his pocket.
Bill delighted in the simple things in life: time with his family, music, making art, a good football or baseball game, the "Ellen Show," playing harmonica, "Family Guy," fish and chips, studying the Bible and ice cream. Anyone who knew Bill knows how nice he was and the stories he could tell. If you knew him, you loved him. He will be deeply missed. We are sure he would love it if you would take the time to delight in the simple things in life too.
The family will receive friends on Saturday, Dec. 10, 2022, at Jackson Lytle & Lewis Funeral Home, Yellow Springs, from 11 a.m.–noon, with his funeral beginning at noon. Interment to follow at Mt. Zion Shoup Cemetery in Beavercreek with full military honors. In lieu of flowers, the family asks you to consider making a donation in Bill's name to NAMI (The National Alliance on Mental Illness) Yellow Springs chapter. Condolences are forwarded to the family by visiting http://www.jacksonlytle.com