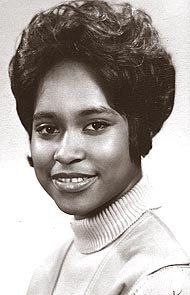 Chrystal Ann Manning, 71, of Austin, Texas, passed away Feb. 17, 2023, at Ascension Seton Medical Center, surrounded by her family. Chrystal was born June 21, 1951, in Springfield, Ohio. Chrystal was the daughter of Charles Johnson Jr. and Mary Catherine Mason, from Springfield, Ohio. She attended Catholic Central High School and graduated from Yellow Springs High School in 1969.
She was an active athlete and played on the GAA girls volleyball, basketball and softball teams in Yellow Springs. As her love of softball continued, she played with the Royals and Robinettes women's softball teams for three years, traveling and competing around the United States and Japan. Upon marriage, she traveled the globe with her husband, Paul Manning Sr., and son, Paul Manning Jr., and retired in Anchorage, Alaska, before returning to Austin, Texas, to care for her mother in 2010.
She was preceded in death by her parents and a brother, Edward Johnson Sr. She is survived by her husband; a son; a granddaughter; siblings, Mary Jane Battle, Sharon Johnson, Marcus Johnson and Michelle Mason; and numerous nieces and nephews.
A Memorial Mass to celebrate Chrystal's life will be held at St. Mary Catholic Cathedral, 203 E. 10th Street, in Austin, Texas, on March 24, at 1:30 p.m.