Wilfred Randolph Ball Jr.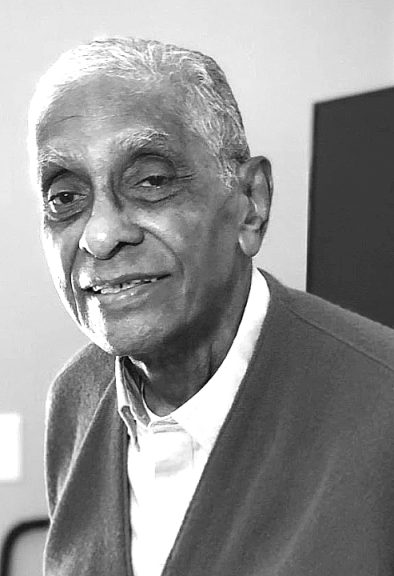 Former longtime Yellow Springs resident Wilfred Randolph Ball Jr. departed this life on Friday, April 14, 2023. He was 91.
Dr. Ball was born Jan. 3, 1932, in Chicago, Illinois. He was raised in Commerce, Georgia, by a family that highly valued education. He received a Bachelor of Science degree from Morehouse College in 1952, a Master of Science degree from Atlanta University in 1955 and a Ph.D. from The Ohio State University in 1965.
In the 1950s, he taught biology at Southern University in Baton Rouge, Louisiana, where he met Jane Elizabeth Lee, who became his wife of 53 years. Dr. Ball moved his family to Yellow Springs, Ohio, in 1966 and shortly afterward began a long and accomplished tenure as a full professor at Wilberforce University. He retired from Wilberforce in 1997.
Dr. Ball was a proud member of Kappa Alpha Psi Fraternity Inc., and a spring 1952 Pi Chapter initiate on Morehouse College's campus. Other honors and recognitions include a National Science Foundation Fellowship and membership in the honorary science societies. He also received Wilberforce University's President's Award for Outstanding Professor in 1986.
Wilfred Ball was a model railroad enthusiast, a lover of crossword and jigsaw puzzles and an avid reader, especially of mysteries and spy novels. No science subject escaped his interest: he was just as curious about astronomy as he was about genetics. His intellect was graced with charm and gentleness — he was a true Southern gentleman.
Dr. Ball was preceded in death by his mother, Mary Sanders Ball, and his wife, Jane. He is survived by children, Janet (Andy Schmitt), Carol (Perry Williams), Wendy (Kevin Felder), and Cris (Elizabeth Ball); grandchildren, Blakely, Courtland, Chloe, Justin, Drew and Jasmine; and several great-grandchildren.
The place of interment is Cherry Grove Cemetery in Xenia. A memorial gathering will be held at Jackson Lytle & Lewis Funeral Home in Yellow Springs on Saturday, April 22, with visitation from 11:30 a.m.–noon, and the service beginning at noon. Online condolences for the family may also be sent to jacksonlytle.com. In lieu of flowers, contributions may be made to the American Diabetes Association.