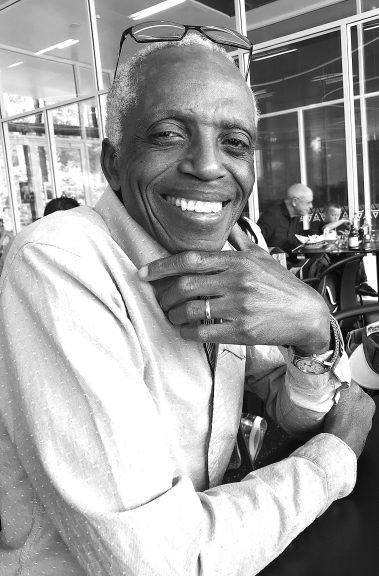 Charles Kabenji, age 77, of Cincinnati, Ohio, passed away peacefully Thursday, Aug. 10, 2023, at his residence surrounded by his family. He was born Aug. 20, 1945, to Tatu (father) Simon Kabenji and Mamu (mother) Louise Bakongola, in Lubumbashi, in southeastern Congo, into a family that would grow to 12 siblings and 40 nieces and nephews.
At the age of 6, he attended primary school run by Protestant pastors, who taught in the local Swahili language and later in French. He continued his secondary studies in Lubumbashi, and then competed for a scholarship to continue his studies in the United States, landing him in university in the Midwest. He graduated from Miami University in Oxford, Ohio, with a B.S. in 1970.
A deeply spiritual and brilliant man of great depth and many talents, he redesigned himself many times throughout his years. He spoke seven languages and was a student of life with bonds of friendship the world over. After graduating from Miami University, he went on to work professionally as a machinist, artisan, manager, shiatsu practitioner and macrobiotic counselor. An avid reader, historian, traveler, inventor, builder, farmer, gardener, chef, soccer player and artist, he remained both a student and teacher. A quiet man, he preferred the written over the spoken word.
Charles viewed the world from a place of love. When asked about his religion, he would respond, "I learn from every faith. They are just different roads to get to the same place." A dedicated, loving husband, father, grandfather, son, brother, uncle and friend whose love knew no bounds, he was one of those rare people who managed to improve every life that he touched. The footprint he left here was as profound as it was unassuming.
Charles was preceded in death by his parents, Simon Kabenji and Louise Bakongola; siblings Jean Ngandu Kabenji, Martin Tshibangu Kabenji, Samuel Kabenji, Jacques Kapuya Kabenji, Théophile Mukendi Kabenji, André Mukeba Kabenji and Louis-Major Luabeya Kabenji.
He is survived by his loving wife and life partner, Jeanne (Leveillee) Kabenji; daughter, Dominique Mix (Matt Wagner); son, Joseph L. Kabenji (Jessica Kirschner); grandchildren, Jack and Juniper; and siblings Robert Baya (Michelle), Elisabeth Tshibwabwa Kabenji, Georges Kadima, Claudine Sumpi Kabenji and Hélène Nsanga Kabenji.
There will be a celebration of Charles's life in August 2024. Donations may be sent to: Water4, Inc., 2405 NW 10th Street #5617, Oklahoma City, OK 73107; water4.org; 405-551-8214. Their mission: "Eradicating the world's water crisis through local, missional businesses." Arrangements by Spring Grove, http://www.springgrove.org.